Brother Birthday Wishes
---
Home > Birthday Wishes > Brother Birthday Wishes

Quick Links
The right brother birthday wishes come in different shapes and sizes — just like brothers. Find the right birthday messages for your brother…right here!
Below are different types of birthday messages for your brother — everything from heartfelt to belly-laughable birthday wishes.
All you need to do is to select the best brother birthday greeting, typically the one that fits your brother's distinctive character and the relationship you have with him.
Need some help? Check out all the tips on choosing the perfect brother birthday wish that come with Message Guy Tip #36. 

| | | |
| --- | --- | --- |
| You are the most important person in my life. You deserve only the best life can offer you, starting with the best birthday and birthday gifts any bro ever had. | Brothers are a little piece of childhood you'd sometimes like to forget. Most of the time, though, you're glad they're around (if only to pay them back for all their teasing). I'm so glad I have a brother like you. Happy birthday! | Thanks for being there for me through the good and bad. In good times, we celebrated like there was no tomorrow. In bad times, you reminded me that tomorrow was another day. You're the best. Happy birthday! |
| | | |
| --- | --- | --- |
| Wishing you, my favorite brother, the happiest and healthiest of birthdays! You have always fit so well into my puzzle of a life...which wouldn't be even remotely complete without you. | I'd like to say that you're my hero, but you're not. You're much more special — you're my big brother. That's like 100 heroes in one. Happy birthday, bro-man. | Growing up, you really stood out for your backbone. It's a shame your back now gives out every time you stand up. Just kidding! You're still the bravest person I know. Happy birthday, bro! |
| | | |
| --- | --- | --- |
| Brothers are special. Bro, you're special to me, even if I don't always say so. Happy birthday to the best brother anyone can have. I mean it! | I'm so glad that God took just enough time out of His busy schedule to give me an amazing brother like you. Happy birthday! | When I say there is no other brother like you, I mean it. You're one in a million. The very best. Happy birthday! |

Amazon Birthday Central
One stop for birthday gifts, cards, party supplies & deals
I truly hate how long it takes to shop all over the place for the perfect birthday gifts, cards or party supplies. If you're like me, you just want to get right to the "good stuff" as soon as possible. That's why I put together the links to Amazon below.

Simply click any link below to choose gifts, cards, party supplies and deals from AMAZON that you know your brother will love:
PLUS:
Advertisement
Stay the course!
Extra brother birthday wishes are waiting below...
| | | |
| --- | --- | --- |
| A brother is a best bud, a special gift...for life. That's what you are to me. Happy birthday! | I'm so grateful to have you as a big brother. I'm also grateful that I'm now taller than you, so I can now call you "shorty" and pick on you. Happy birthday! | Everything about you is awesome — your brains, your personality,  your kindness, your love and, most of all, your size. May you also have an awesome birthday! |
Top of Brother Birthday Wishes
| | | |
| --- | --- | --- |
| I don't know how life would be without a brother like you. I would rather not find out. You mean the world to me. Happy birthday, bro. To your health! | I must be the luckiest person on earth. There's no other way to explain how I landed up with an incredibly caring and loving brother like you! Happy birthday, bro. | With a brother like you, there's only one thing to say. Can I borrow a few bucks? You know, for your present. Happy birthday, bro! |
| | | |
| --- | --- | --- |
| It's not my nature to tell people how much I care about them. For you, bro, I will make an exception. You're my best pal and I love you. Happy birthday! | Growing up, we've created some amazing memories—every single one as unforgettable as, well, you. I'm incredibly glad that we had the chance to share them together. Happy birthday, bro! | When I think back, every important moment in my life has always had one thing in common: you. Happy birthday, brother! You're my favorite person! |
---
<< Previous     1    2    3     Next >>  
---
---
Message Guy
Creator of this site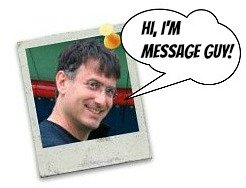 Meet the veteran writer
behind every message 
---
Click here to easily
create your own site
(and work for yourself)
---
Share a birthday message
Share a smile today
---
Check out these popular pages
---
Help me get the message out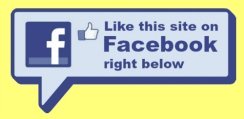 A big THANK YOU to all my Facebook fans!
Follow
BirthdayMessages.net


on Facebook
---

By Kevin - Message Guy 
Copyright © 2013-2016
BirthdayMessages.net.
All rights reserved.
All trademarks and service marks
are the property of their
respective owners.
The copyrights of all poems
on this website
belong to the individual authors.