Sister Birthday Wishes
---
Home > Birthday Wishes > Sister Birthday Wishes

Quick Links
Haven't found any perfect sister birthday wishes yet? Don't be concerned.
If you still have time to browse, here's another page of terrific birthday messages for your sister.
Choose from birthday greetings with all the ingredients you need to make your sister's special day extraordinary. Now that's the kind of "special" she'll just love.
That's not all! Click here for some tips that will help you make the best choice for your sister. 

| | | |
| --- | --- | --- |
| Cut your cake and spread the joy. It's a special day for you…and me because you're my sister. I love you, sis. Happy birthday. | Happy birthday to you, my dear sister. You have a special place in my life not only because you're my sister, but you're also my best friend in the world. | It may be just another day for everyone, but it is a special day for me — it's my sister's birthday. Only my best sister birthday wishes to you, sis! |
| | |
| --- | --- |
| Happy birthday, sis! On your special day, I hope you receive what you've given the world — lots of love and happiness! | Happy birthday, sis! When you were born, you became my sister. As the years have passed, you've become one of my best friends. |
| | | |
| --- | --- | --- |
| On your special day, let me wish you every sister like you deserves…lots of happiness, good luck, riches (in more ways than one) and, most importantly, love. In other words, an amazing life. That's what I wish for you. Happy birthday, sis! | When you're with me, I can't help but feel better about everything. You bring out the best in me. Because you are the best. Everything you do, everything you say, everyone you touch makes the world a better place. I'm so glad you're my sister. Happy birthday to my lovely sister. | I want to be the first to wish you all the joy, wonder and love you want out of life, because you're first in my heart. You're my sister, after all. Happy birthday, sis! |

Amazon Birthday Central
One stop for birthday gifts, cards, party supplies & deals
I truly hate how long it takes to shop all over the place for the perfect birthday gifts, cards or party supplies. If you're like me, you just want to get right to the "good stuff" as soon as possible. That's why I put together the links to Amazon below.

Simply click any link below to choose gifts, cards, party supplies and deals from AMAZON that you know your sister will love:
PLUS:
Advertisement
| | | |
| --- | --- | --- |
| Always stay blessed, my dear sister, because you bless everyone you know with your kindness, adventure and love. Wishing you a very happy birthday, sis! | I always hear that if you have a sister in your life, you're the luckiest person in the world. That's because sisters make the world so much sweeter. It's true. I know because I have a sweet sister like you. Happy birthday to you! | Only the best sister birthday wishes to my lovely, little sis. I may be your big <brother, sister> but you have always inspired me to be a better person through your incredible wisdom and kindness. You have an old head and a young heart that can make any heart melt. You're the best little sister anywhere. Happy birthday to you!  |
Top of Sister Birthday Wishes
| | | |
| --- | --- | --- |
| Thanks so much, sis. You have been a guide, friend and mother to me. I could never have gotten as far as I did without you. On your special day, I have three special words for you — "I love you" and, I almost forgot, "Happy birthday, sis!" | When things go wrong, you play my favorite song and everything just gets better because you care about me. Without you, I would have never known how great a sister can be! You are a blessing in my life. I'm so happy your my sister. I only have the greatest sister birthday wishes for my dear sis. | We had so many fights. Sometimes I was wrong and sometimes you were. But it has never taken away from the fact that you're my sister and I would do anything for you. You're my best friend. I wish you a very happy birthday, sis…with no fights, just lots of birthday cake and fun! |
| | | |
| --- | --- | --- |
| My dear sister, may you get whatever you deserve…and you deserve plenty. That's because you're the best person I know. So kind. So loving. So warm. Have an extra special day today…because you're extra special. I wish you a very happy birthday! | In my books, you're #1.  You are not only my #1 sister, you are my #1 friend. Have a #1 birthday filled with joy and wonder! | Here's a loving birthday wish from your sis. This year, you have so many reasons to celebrate your special day. I have only one wish for you. May you be as happy every day as you are on your birthday! |
---
<<Previous    1    2    3    4    Next>>
---
---
Message Guy
Creator of this site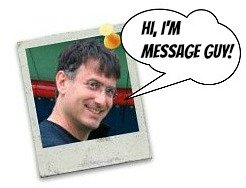 Meet the veteran writer
behind every message 
---
Click here to easily
create your own site
(and work for yourself)
---
Share a birthday message
Share a smile today
---
Check out these popular pages
---
Help me get the message out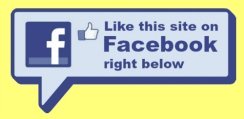 A big THANK YOU to all my Facebook fans!
Follow
BirthdayMessages.net


on Facebook
---

By Kevin - Message Guy 
Copyright © 2013-2016
BirthdayMessages.net.
All rights reserved.
All trademarks and service marks
are the property of their
respective owners.
The copyrights of all poems
on this website
belong to the individual authors.