---
Home > My Smilebox Review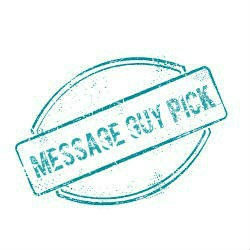 Why Smilebox
completely rocked 
my eCard-sending world
By Message Guy
When I took on this Smilebox review, my first impulse was to focus my Smilebox comments on eCards. Why eCards? Because that's what I thought Smilebox was all about.
And I thought that Smilebox was like most of the eCard sites on the web. You know the type: sites that have run-of-the-mill eCards with lousy-quality graphics and birthday messages from the turn of the century — the 19th century.
Smilebox is not one of those sites. It actually changed the way I think about eCards overall and "personalized" eCards in particular — in a good way, a very good way.
I discovered Smilebox is not just an eCard site
Smilebox.com is not just an eCard site — it's also a digital and printable greeting card, invitation, scrapbook, slideshow, collage, photobook and photo album site. To see for yourself,
click here to check out Smilebox's free trial
right now.
For personalizing and sharing your photos, Smilebox is my top pick . Why? It rates the highest on my personal Message Guy scale. 

See my Smilebox comments and ratings for yourself. Here's my Smilebox review...
My overall Smilebox review rating:
★ ★ ★ ★ ★
For the price of one greeting card per month, Smilebox.com gives you the power to easily create an unlimited number of incredible-looking, one-of-a-kind, personalized keepsakes.
My Smilebox ratings (for this Smilebox review):
★ ☆ ☆ ☆ ☆ = Poor
★ ★ ☆ ☆ ☆ = Average
★ ★ ★ ☆ ☆ = Good
★ ★ ★ ★ ☆ = Very Good
★ ★ ★ ★ ★ = Excellent
The story behind my Smilebox ratings
I love the fact Smilebox has a "FREE" option (and a FREE Trial Offer)
"Free" rating:
★ ★ ★ ★ ★
Because Smilebox.com lets you choose from a basic free account, free trial or premium membership, it's not one of those rip-off sites.
Read more ►
Personalization is what a site like Smilebox should do...and does do
"Personalization" rating:
★ ★ ★ ★ ★
When it comes to personalizing greetings, Smilebox.com is unlimited — even if you feel that your imagination, photos, videos and music are not up to the challenge.
Read more ►
Smilebox has over 1,200 designs, so running out of ideas is not an option
"Design choice" rating:
★ ★ ★ ★ ★
With over 1,200 designs and new ones every week, Smilebox.com gives you every opportunity to do whatever you want, for any occasion.
Read more ►
With 2,000+ songs, it's easy for me to strike the right chord
"Music choice" rating:
★ ★ ★ ★ ★
You can't go wrong with more than 2,000 songs to choose from.
Read more ►
Needless to say (but good to know), I can share my creations instantly
"Sharing level" rating:
★ ★ ★ ★ ☆
On Smilebox.com, all the social networks you and I use are at your disposal, so your family and friends can look forward to loads of keepsakes from you.
Read more ►
I get all the support I need...and then some
"Customer support" rating:
★ ★ ★ ★ ☆
A great troubleshooter tool and an in-depth knowledge base make Smilebox.com a customer-friendly, supportive site.
Read more ►
Bang for my buck:
For the price of one greeting card per month, Smilebox.com gives me easy-to-use tools, designs and music to create and share countless, one-of-a-kind, personalized keepsakes my loved ones will cherish for life.
CLICK HERE TO CHECK OUT SMILEBOX'S FREE TRIAL NOW
---
---
Message Guy
Creator of this site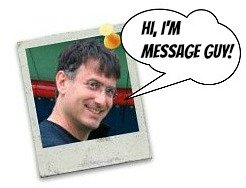 Meet the veteran writer behind
every birthday message here
---
Share a birthday message
Share a smile today
---
Check out these popular pages
---
Help me get the message out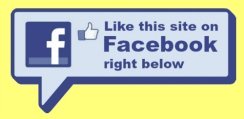 A big THANK YOU to all my Facebook fans!
Follow
BirthdayMessages.net


on Facebook
---

By Kevin - Message Guy 
Copyright © 2013-2017 
BirthdayMessages.net.
All rights reserved.
All trademarks and service marks
are the property of their
respective owners.
The copyrights of all poems
on this website
belong to the individual authors.
Site 
Powered By 
Solo Build It (SBI)