Friend Birthday Wishes
---
Amazing friend birthday wishes can make good friendships great and great friendships even greater. 
When you send amazing birthday wishes to friends that make their special day truly wonderful, you've given them the greatest gift of all: the gift of true friendship.
Amazing friend birthday greetings show how much you appreciate your friends — and how you'll be there for them through good and bad times. On this page, amazing birthday messages for friends are all you'll ever find. 
| | | |
| --- | --- | --- |
| For your birthday and every day of the year, I hope you know you have a real friend in me to celebrate the good times and get you through the bad. Happy birthday, pal! | Whenever I'm around you, life gets so exciting. You're full of surprises, spills, smiles and, most of all, soul. You have all the seeds of happiness. May your birthday be as incredible as you are. | I hope we stay good friends for the rest of our life. It makes me happy to think we'll be celebrating many birthdays together. Now it's your birthday, so let's do what good friends do — let's make some unforgettable memories. Happy birthday. |
| | | |
| --- | --- | --- |
| Happy birthday to the best friend anybody in this whole wide world could ever have. I can't tell you how much I've been looking forward to your special day, just so I could tell you how much you mean to me! | I'm so blessed that I came to be friends with you — somebody who fills my life with joy, wonder, truth, hope and tranquility every time we meet up. Happy birthday! | You're the best kind of friend — you're trustworthy, loyal, kind, thoughtful and honest, the best qualities any friend could have. Our friendship defies age and celebrates life. Hoping you have the best birthday ever. |
| | | |
| --- | --- | --- |
| Life isn't short — it's amazing, especially since I have a friend like you in mine. You make living fun. Happy birthday, my dearest of dearest friends! | When I think about friendship, I think about you. When I think about you, I think about everything incredible our friendship brings to my life. Happy birthday to my best BFF! | You're always there for me when things go wrong. It's that faith you have in me that makes me stronger. It's also that special knack you have to make my troubles disappear. I'm so blessed to have a friend like you. Happy birthday! |

Quick Links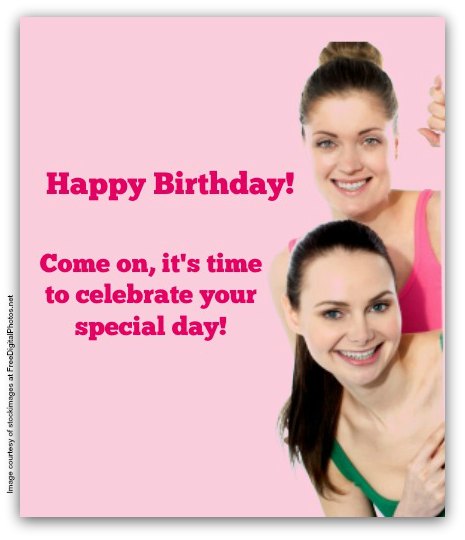 | | | |
| --- | --- | --- |
| Happy birthday! I truly value our friendship. No relationship in my live comes even close to it. On your birthday, my best friend, I wish everything for you — peace, health, happiness and much more.  | Birthdays are about creating memories that should last longer than your special day. Let's make your birthday moments so momentous that you'll still be enjoying them this time next year and every year thereafter. | Friendship is trust. Friendship is hope. Friendship is strength. Friendship is inspiration. Friendship is joy. Friendship is love. Friendship is you and me. Let's make your birthday all about friendship. |
Top of Friend Birthday Wishes
Here are extra friend birthday wishes...
| | | |
| --- | --- | --- |
| May all the happiness you've given your friends return many times over to bless you every moment of your special day. | Right now, I'm thinking of all the beautiful things you always say and do, hoping the happiness that you bring in the process finds its way back to you on your birthday! | Happy birthday. To me, your friendship is worth more than its weight in platinum, gold, silver and bronze, adding up to something that's truly valuable, something I can definitely take to the bank. |
See everyone's favorite birthday messages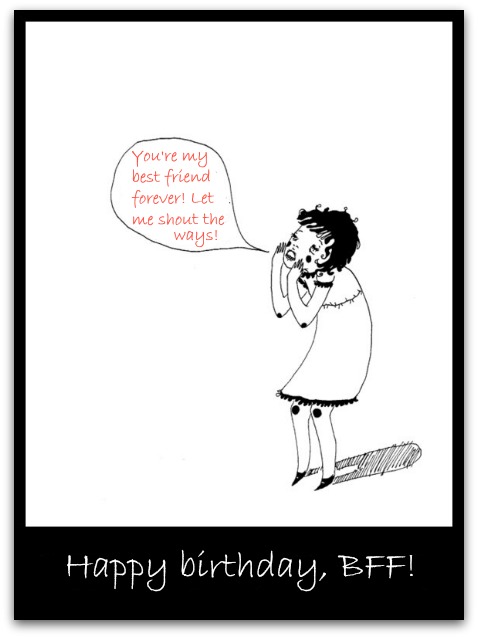 | | | |
| --- | --- | --- |
| Friendships are a lot like birthdays. Both should be celebrated. Both are gifts. Most of all, both are better when you're part of them. Happy birthday to a 100% genuine friend! | May you have the fortune of many dreams and the luck to see every single one of them come true on your birthday and the rest of your life. | Someone as special as you deserves the only the special things in life. Have a truly special day of special birthday moments! |
---
<<Previous     1    2    3    4    5
---
Message Guy
Creator of this site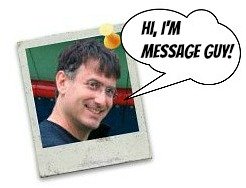 Meet the veteran writer behind every birthday message here
---
Free Extras!
For Greetingville Subscribers Only
Subscribe to my newsletter for free extras from
exclusive birthday videos to birthday discounts!

---
Check out these
popular pages
New!
Can't find what you need?
---