Mom Birthday Wishes
---
Perfect mom birthday wishes, as any mom would say, don't grow on trees. In other words, great birthday messages for mothers are hard to find. On this page, it's easy to find them, because below are birthday verses for every kind of mom.
The perfect birthday messages for your Mom are the ones that truly say "I Love You" and "Thank You" to her, for believing in you when nobody else believed in you, including yourself.

Personally speaking, I know I owe my Mom years upon years of birthday greetings with these messages of love and gratitude. She is one of my biggest fans. And I feel I can move mountains because of her. I hope yours does the same for you. If she does, start your search for the best birthday verses here.
| | | |
| --- | --- | --- |
| I'm so fortunate to have you as my Mom. Wishing you a years and years filled with love, warmth, wonder and joy. I only have the best wishes for you on your birthday.  | You were there when I could barely stand up, walk and talk. You were there even when I could finally stand up and speak for myself. Today, you are still there for me, not only as a wonderful mother but also as my best friend. Happy birthday, Mom! | In the caring department, no woman will ever compare to you. Even if any come close, they will still be miles away from you. You may have your flaws but you will always be perfect to me. Happy birthday, Mom! |

Quick Links
| | | |
| --- | --- | --- |
| | Happy birthday to a Mom who has shown me how to be tough when I have to be and vulnerable when I want to be. | You've made me a better, more loving and kinder person. I look forward to many more life lessons and love from you. Happy birthday, Mom! |
See everyone's favorite birthday messages
| | | |
| --- | --- | --- |
| Happy birthday to someone who has taught me about life, love and joy. To you, I could only say "thank you" and "I love you" from the bottom of my heart.  | You are the strongest person I know, especially when it comes to protecting your loved ones. You inspire me. You make me so proud. Happy birthday, Mom! | You never fail to astound me. Just when I thought I could fly on my own, you showed me that, no matter how old I get, I will always need a mother like you to be the wind beneath my wings. Happy birthday, Mom! |
Want to check out more examples?


Check out more mom birthday wishes below...
| | | |
| --- | --- | --- |
| Your heart is pure. Your love is unconditional. Your joy is contagious. These are just some of the reasons I will always treasure you. Happy birthday, Mom! | Thank you for your strength and love. You've always been strong enough to show me the beauty in our world and had enough love in your heart to make my world a beautiful place. Happy birthday, Mom! | My life would not be whole without you by my side. You have been with me through thick and thin. Even when you are longer here, you will always be on my shoulder and in my heart. Happy birthday, Mom! |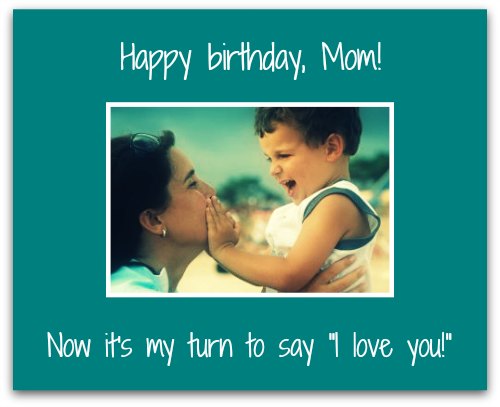 | | | |
| --- | --- | --- |
| You are the one person in this world I can completely trust and I know you will never let me down. May you always be healthy and happy. Happy birthday!  | You have a heart that knows love, a soul that knows joy, a spirit that knows giving. Thank you for being everything any child could ever want. Happy birthday, Mom!  | Dear Mom, you guided me and gave me your boundless love. On your birthday, I wish you much peace and joy. May your day and year be as wonderful as you.  |
Top of Mom Birthday Wishes
| | | |
| --- | --- | --- |
| I know you have almost everything you could ever want, so I have a special gift for you…my undying love tied with a ribbon of good health and many more years with your family and friends. Happy birthday, Mom! | You hold a special place in my heart. No woman can ever take your place. You are my one and only Mom. Happy birthday! | You gave me life. You raised me. You loved me. "Thank you" is not enough.  Now it's my turn to take care of you. I love you dearly. Happy birthday, Mom! |
---
---
Message Guy
Creator of this site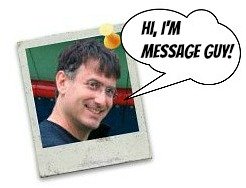 Meet the veteran writer behind every birthday message here
---
---
Check out these
popular pages
CAN'T FIND WHAT YOU NEED?
SEARCH HERE
---
Like this page?


Help me get the message out

Follow this site

 


on Facebook



Be the first to see what's new