Birthday Quotes
---
Home
>
Birthday Quotes

Quick Links
The famous birthday quotes here come in many different styles and, best of all, are personalized by original birthday wishes that are already written for you.
Does it really matter if you add a personal birthday greeting to these quotes? Absolutely.
When you want to share famous sayings by famous people, you don't just want to dump them into a card, eCard or text message without personal birthday wishes from you. 
Birthday wishes before and after the famous quotations you choose add up to the perfect birthday message. Now isn't that the type of birthday greeting you want to share with your loved ones? Absolutely.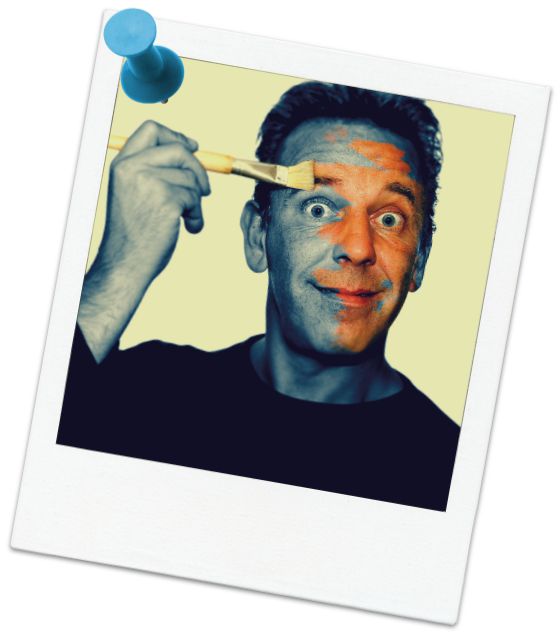 Exclusive:




Famous

birthday quotes 

personalized by unique 

wishes 
BirthdayMessages.net is the only website with famous quotes that are personalized by original birthday wishes (written by me, Message Guy). 

The result? Every birthday quote you pick for your loved ones will be even more powerful.

Need help?
Look for my tips and picks

!
Read my Message Guy Tips, which will help you choose the best quotes for your loved ones. 
If you really can't decide on a quote or if it's the last minute and you just have to pick one right away, choose one of my Message Guy Picks.
Quotes are perfect for birthdays!
Find out why people love quotes here
Still don't know if birthday quotes are the way to go? Actually, they are perfect for this occasion. There's a very good reason: people love them. Find out why right here.
---
Birthday Quotes


Sneak Preview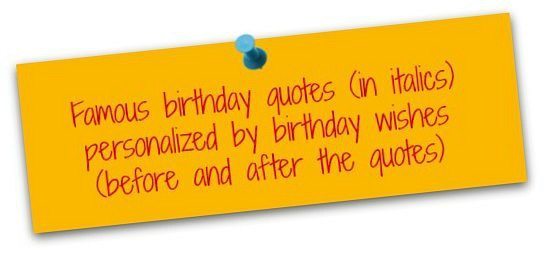 Top of Birthday Quotes
Funny Birthday Quotes
Preview
How true is this quote? 

"To my surprise, my 70s are nicer than my 60s and my 60s than my 50s, and I wouldn't wish my teens and 20s on my enemies."


~ Lionel Blue


There's something to be said about growing older. Let's enjoy it! 


Happy birthday!

I think this is what Norman Wisdom means by "senior moments."

"As you get older, three things happen: The first is your memory goes, and I can't remember the other two."


~ Norman Wisdom


I'm so glad we're seniors together. Misery loves company! 


Happy birthday!

You would think that youth and beauty go hand in hand from this quote:

"Time and tide wait for no man, but time always stands still for a woman of 30."

~ Robert Frost


Of course, as any woman knows, the quote should read "a woman of 29," since no woman in her right mind would admit to turning 30.
Happy birthday!
---
Sentimental Birthday Quotes


Preview
You really must put the past behind you.

"Whatever with the past has gone, the best is always yet to come."

~ Lucy Larcom

Yes, the future has so many possibilities.
Happy birthday!

I agree with Jonathan Swift.

"May you live all the days of your life."

~ Jonathan Swift

May you live your life to the fullest...every day.
Happy birthday!

Growing older is not so bad.

"Grow old along with me! The best is yet to be!"

~ Robert Browning

As long as I'm with you, everything will be just perfect.
Happy birthday!
---
Cute Birthday Quotes
Preview
Today, 50 is the new 35.

"To me, old age is always 15 years older than I am."


 ~ Bernard M. Baruch


Happy 35th birthday for the 15th time.


This is definitely your special day.

"There are 364 days when you might get unbirthday presents…and only one for birthday presents, you know."


 ~ Lewis Carroll


Happy un-unbirthday!

To be young at heart takes the type of wisdom that only comes with age.

"It takes a long time to grow young."


~ Pablo Picasso


You are, by far, the youngest person at heart I know. 


Happy birthday!
---
Inspirational Birthday Quotes
Preview
You're the greatest gift in my life.

"The greatest gift that you can give to others is the gift of unconditional love and acceptance."


 ~ Brian Tracy


Your gift is that you never skimp on your love or acceptance. Happy birthday!


This is what Dylan means by "get a life."

"He not busy being born is busy dying."

~ Bob Dylan

Enjoy every moment of your birthday and life!

I just love that you're always excited about life.

"If you can give your child only one gift, let it be enthusiasm."

 ~ Bruce Barton

That's my gift to you. I love you. Happy birthday! Happy life!

---
Clever Birthday Quotes
Preview
Sometimes, people just don't accept the fact we seniors can be younger at heart.

"This is a wonderful way to celebrate an 80th birthday... I wanted to be 65 again, but they wouldn't let me - Homeland Security."

 ~ Art Buchwald

I just want you to know that I'm secure in the knowledge that you're getting younger every year. 
Happy birthday!  

From one busy person to another, I think you'll appreciate my gift for you.

"Handmade presents are scary because they reveal that you have too much free time."

 ~ Doug Coupland

Yes, I got you a gift card (but to your favorite store). Happy birthday!

This proves that age is an illusion.

"How old would you be if you didn't know how old you are?"

 ~ Satchel Paige

See, age doesn't matter. 
Happy birthday!
---
Romantic Birthday Quotes
Preview
Every year, there's one special day.

"It is lovely, when I forget all birthdays, including my own, to find that somebody remembers me."

 ~ Ellen Glasgow

I will never forget your birthday. You're just too special. Happy birthday, lover!

Let's celebrate your birthday with everything our love brings.

"Let us celebrate the occasion with wine and sweet words."

~ Plautus

And let's celebrate like there are no unbirthdays! Happy birthday, sweetheart!

Live every day like it's your birthday!

"Fly free and happy beyond birthdays and across forever, and we'll meet now and then when we wish, in the midst of the one celebration that never can end."


~ Richard Bach

With you, life is one big celebration. This is how I feel every day...and I wanted you to know my feelings about you on your special day. Happy birthday, my love! 

---
Cool Birthday Quotes
Preview
I guess I'm more important than I thought.

"Your children need your presence more than your presents."

~ Jesse Jackson

You should be happy I'm around on your birthdays (even if I always embarrass you in front of your friends)!

Age is for bean counters.

"Our birthdays are feathers in the broad wing of time."


~ Jean Paul


Just enjoy your birthday and your time on Earth.


There's no need to be afraid.

"The day which we fear as our last is but the birthday of eternity."


~ Lucius Annaeus Seneca

Have faith! And celebrate each birthday and every day!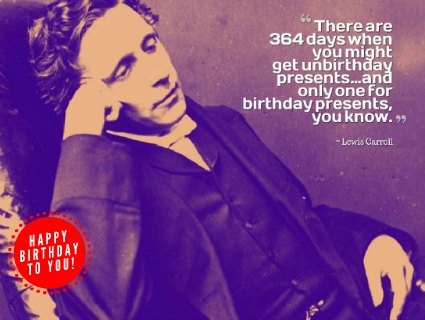 ---
Happy Birthday Quotes
Preview
I have a special gift for you.

"My father gave me the greatest gift anyone could give another person — he believed in me."


~ Jim Valvano


And I want to give this gift to you. I believe in you. It's so easy. I'm so proud of you. Happy birthday!

Birthdays are special for many reasons, especially one...

"Most of us can remember a time when a birthday — especially if it was one's own — brightened the world as if a second sun has risen."


~ Robert Staughton Lynd


You bring so much light into everyone's world. May you have the insight to see the beauty of your inner light. 


Yes, birthdays are in the eyes of the beholder.

"When I was little, I thought, isn't it nice that everybody celebrates on my birthday? Because it's July 4th."


~ Gloria Stuart


Your birthday is special because it's yours. Enjoy your birthday like it's the 4th of July! 

---
---
Message Guy
Creator of this site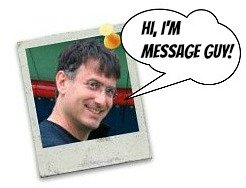 Meet the veteran writer behind
every birthday message here
---
Share a birthday message
Share a smile today
---
Check out these popular pages
---
Help me get the message out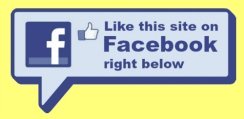 A big THANK YOU to all my Facebook fans!
Follow
BirthdayMessages.net


on Facebook
---

By Kevin - Message Guy 
Copyright © 2013-2017 
BirthdayMessages.net.
All rights reserved.
All trademarks and service marks
are the property of their
respective owners.
The copyrights of all poems
on this website
belong to the individual authors.