Sentimental Birthday Toasts

---
The best sentimental birthday toasts have one thing in common: there's not a dry eye in the room when you finish them. That's the only type I have here.

And what makes the toasts below so sentimental? The three ingredients every sentimental birthday message, if it's well written, should contain: love, compassion and nostalgia.

With these three elements, you can move the birthday boy or girl, and every other person in the room, to tears. Really. That's the kind of toast you should pick. Of course, that's the only kind I have here for you.
Message Guy Tip #57
How to pick sentimental birthday toasts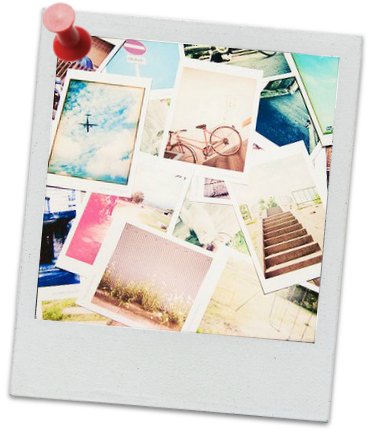 Sentimental toasts are usually a safe bet. At a birthday celebration, who can resist a heartwarming tribute? Nobody. But how heartwarming should your toast be? Well...
Read more ►
| | | |
| --- | --- | --- |
| May time never turn your hair or your spirit gray. Happy birthday! | May the pleasures of your youth never bring you pain in old age — only joy. Happy birthday! | Let's all raise our glasses for this lovely lady who is celebrating a major milestone of a birthday. May you always feel the love of your entire family and all your friends. |
Message Guy Pick
When it comes to sentimental birthday toasts, the one below is my favorite for a very sentimental reason...
Read more ►
| | | |
| --- | --- | --- |
| | I just wanted to take the time today to wish my wonderful mother a happy birthday! My mom is an amazing woman. Her wisdom and unceasing patience have made me the person I am today. The root of everything she has taught me over the years epitomizes one simple thing – love. I love you, Mom. Happy birthday! | |
| | | |
| --- | --- | --- |
| Once upon a time, you were small enough to hold in my arms. Today, you're at least two heads taller than me and can hold me in your arms. But that's how it should be — your children should reach higher heights than you. Happy birthday, my child. | You are one of a kind — so full of love and joy. You always seem to find time for your family and friends. As we celebrate your birthday, I hope we can show you how much we appreciate everything you do for us. Thank you! Happy birthday! You're the best! | It is an honor for me to toast you on your special day. It is even a greater honor to call you my sister. I think I speak for everyone in this room when I say, thank you for so boldly and beautifully shining your bright light on the world. May you shine on for years and years! Happy birthday! |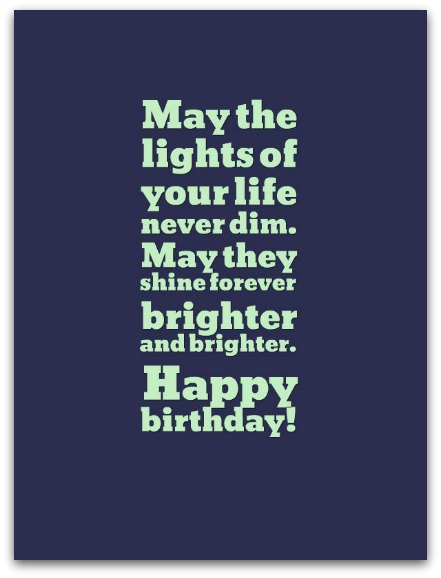 | | | |
| --- | --- | --- |
| May you be fortunate enough to look back on your life with as much joy as you look ahead to a lifetime of tomorrows. Happy birthday! | Here's to my dear, caring mother. What do you say to a person who has done thousands upon thousands things for you every day of your life? I know just the right words. Thank you, Mom! Happy birthday! I love you. | May you never make an enemy when you could make a friend, so you only know joy of friendship the rest of your days. Happy birthday! |
Keep taking this sentimental journey!


You'll find more sentimental birthday toasts...
| | | |
| --- | --- | --- |
| Here's to you, Dad, for all your love, support and patience over the years. You're the best Dad ever. Happy birthday. | May the lights of your life never dim. May they shine forever brighter and brighter. Happy birthday! | May the pearly gates of Heaven open for you years upon years behind schedule. Happy birthday! |
Top of Sentimental Birthday Toasts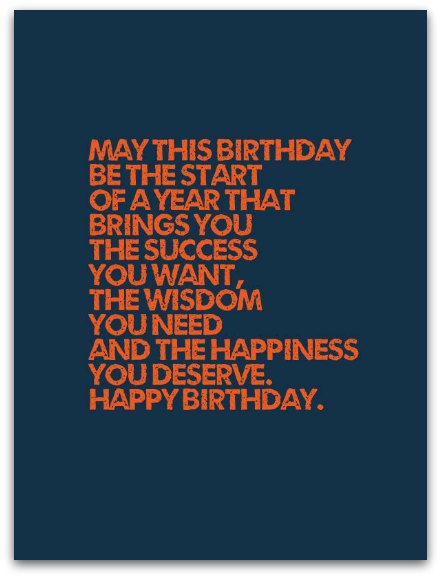 | | | |
| --- | --- | --- |
| May this birthday be the start of a year that brings you the success you want, the wisdom you need and the happiness you deserve. Happy birthday. | You have been such a blessing to everyone here today. May you be blessed with all the joy, love and light you bring to our lives...today and always! Happy birthday. | Just wanted to wish you a very, very happy birthday today! You're one of the most generous, hospitable, encouraging and kindest people I know, and I'm very thankful to have known you my whole life! Happy birthday! |
| | | |
| --- | --- | --- |
| You have grown into an extraordinary woman. As you celebrate your birthday, I hope you feel all the joy, pride and love we feel for you on this very special day and the rest of your tomorrows. We love you so much! | Friends are a gift from God and your friendship has been a gift that keeps giving joy to everyone in this room.  So our friend, may God bless you with joy every moment of this very special day and your life! Happy birthday! | May your special day give you a taste of how special the rest of your life will be — and may you have whatever it takes to feast on it every moment. Happy birthday!  |
Know how to make a really good toast?
The Wall Street Journal knows how...
Need some toast delivery tips? If so, click here to check out what the Wall Street Journal has to say on this subject. Go ahead! You'll find really helpful hints.
---
Message Guy
Creator of this site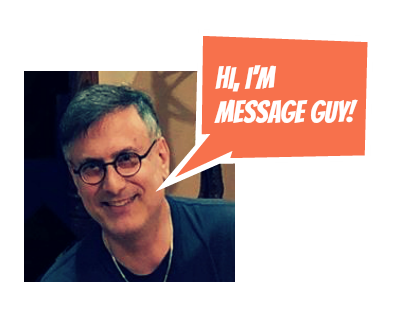 Kevin, the "Message Guy" who writes the birthday wishes, quotes, poems, toasts and speeches for this site, has been a professional writer, editor and translator for more than 25 years. He decided to create BirthdayMessages.net in 2012 to share his passion for famous quotes on the best day of the year — your birthday.

CLICK HERE TO LEARN MORE ABOUT KEVIN (AKA MESSAGE GUY) 
Can't Find
What You Need?
By Kevin (aka "Message Guy")
Copyright © 2013-2020
BirthdayMessages.net.
All rights reserved.
All trademarks and service marks
are the property of their
respective owners.
The copyrights of all birthday
messages on this website
belong to the individual authors.
Site 
Powered By
Solo Build It (SBI)