Cute Birthday Toasts
---
Cute birthday toasts should make the birthday boy or girl and your audience think "oh, that's so cute" — not trigger their gagging reflex. That's why the toasts here are low in sugar and high in fun.

Rest assured that the toasts on this page have the right amount of cuteness to charm your loved one celebrating a birthday and your audience, especially if they expect you to be cute with your birthday toast.
Just how cute should you be? That depends on your inner cuteness barometer, which tells you how much cuteness you can tolerate. If you need some helpful hints,  take a minute to read the Message Guy Tip right below.
Message Guy Tip #57
How to pick cute birthday toasts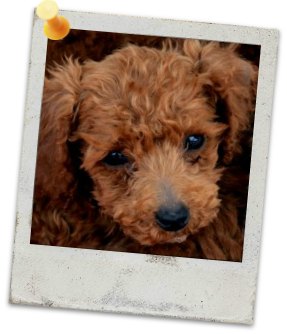 I think everybody can agree on one thing: kittens and puppies are cute. Birthday toasts, with just the right blend of sweet words, can be cute too. The key words here are "with just the right blend." But what's the "right" level?
Read more ►
| | | |
| --- | --- | --- |
| Some friendships are as good as gold. Most tarnish with age. Only a few can be considered priceless. You're priceless. Happy birthday to a true friend. | Here's to your birthday. May it be sweeter than all the gummy bears, jelly beans, candy hearts and lollipops in the world. | May you find a pot of gold at the end of every rainbow — and may it be filled with all the love, luck, laughter, light and lollipops you can take...today and always. Happy birthday! |
| | | |
| --- | --- | --- |
| Here's to the sweetest of the sweetest sweethearts. You're so sweet that I just want to blow my diet and eat you up every time I see you. Happy birthday, sweetie. | As you go through life, always remember what Oscar Wilde once said: "Moderation is a fatal thing — nothing succeeds like excess." Happy birthday! | In the great words of Lord Byron, "Man, being reasonable, must get drunk. The best of life is but intoxication." Now let's get totally unreasonable and drink up. Happy birthday! |
Message Guy Pick
The toast below has a special quality. Basically, it... Read more ►
| | | |
| --- | --- | --- |
| | May you wish upon a star and may your wish come true, shining so brightly it lights up your world for eternity. Happy birthday! | |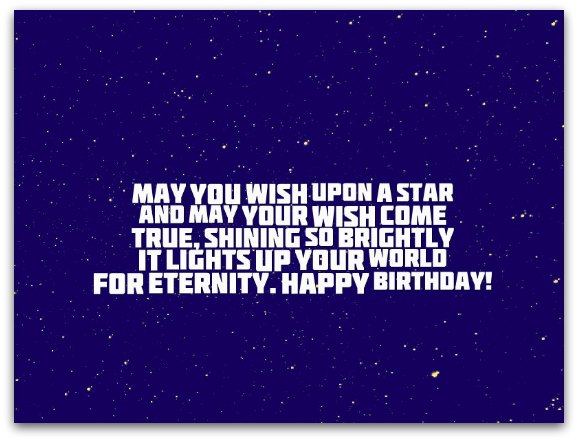 Haven't found what you want yet?


Find even more cute birthday toasts below...
| | | |
| --- | --- | --- |
| May you have a cool head and a warm heart — today on your birthday and all your tomorrows. | Today and every day, it's always been you and me against the big bad world. Nobody can tear us apart. We're like one big Reese's Peanut Butter Cup. And just as delicious, I might add. Happy birthday, my oldest and dearest friend. | I've always heard that when you get over the hill, you start to pick up speed. I guess you're clocking around 90 miles per hour about now. Happy birthday, you old geezer! |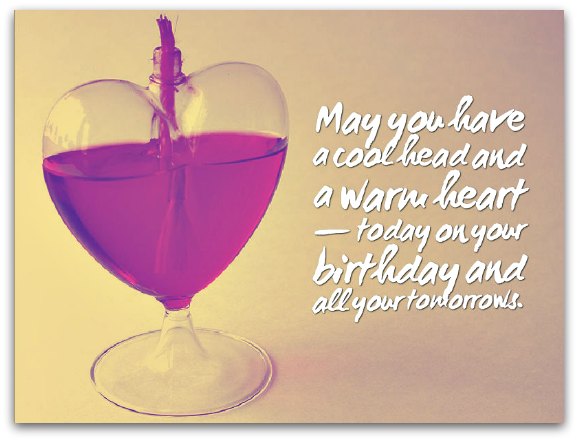 | | | |
| --- | --- | --- |
| You're my favorite treat, no contest. I like you more than chocolate cake, even with chocolate icing. That makes you even more delicious than chocolate icing! No matter how you slice it, that makes you pretty sweet. Here's to the sweetest treat in my life. Happy birthday! | It's your birthday and you shouldn't feel guilty about celebrating. Even the bible says, "Eat thy bread with joy, and drink thy wine with a merry heart." Ecclesiastes 9:10. So drink up! | Yes, you've just hit a new high age-wise. Yes, it's a great time in your life. What more could you wish for? Maybe 10 to 15 years off your age? Happy birthday! Here's the wishful thinking. |
Top of Cute Birthday Toasts
| | | |
| --- | --- | --- |
| Let's party. It's your birthday, after all! Remember the old Irish adage: "Drink until the sun comes up. Drink until the sun goes down. If you drink on both occasions, you will never wear a frown." | Time marches on! Now tell us the truth — where did you find the fountain of youth and why are you keeping it all to yourself? Happy birthday! | We all know that life can be difficult but your birthday will be anything but hard. That's because your birthday wish is about to come true — yes, I plan to give you the biggest hug and kiss ever! Happy birthday! Now come and get your hug and kiss!...Who's next? |
There's a right way and a wrong way to deliver a toast!
Here's the right way...
When you deliver a toast, there are a few simple rules to follow. I just found a good article with some very helpful hints on delivering a good toast. Click here to read the article. It's worth your time.
---
Message Guy
Creator of this site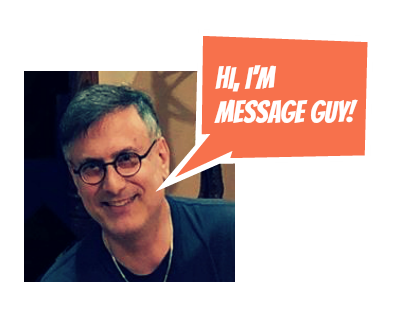 Kevin, the "Message Guy" who writes the birthday wishes, quotes, poems, toasts and speeches for this site, has been a professional writer, editor and translator for more than 25 years. He decided to create BirthdayMessages.net in 2012 to share his passion for famous quotes on the best day of the year — your birthday.

CLICK HERE TO LEARN MORE ABOUT KEVIN (AKA MESSAGE GUY) 
Can't Find
What You Need?
By Kevin (aka "Message Guy")
Copyright © 2013-2020
BirthdayMessages.net.
All rights reserved.
All trademarks and service marks
are the property of their
respective owners.
The copyrights of all birthday
messages on this website
belong to the individual authors.
Site 
Powered By
Solo Build It (SBI)