Funny Birthday Toasts
---
It's hard to find truly funny birthday toasts for everyone. That's because what's funny to you may not be so hilarious to others. 
What's too funny? What's not funny enough? One thing is for sure: the funny toast you choose below should not be offensive, insulting or abusive in any way.
When you make your toast, you should deliver what all the best birthday toasts do: the gift of laughter, the gift of joy and the gift of life itself. These are all the things we cherish on our birthdays.
With my huge collection, it's easy to find the best birthday messages for toasting — since toasts packed with laughter, joy and life are all I have...and all you should raise a glass for. Now that's something to drink to.
Message Guy Tip #55
How to choose funny birthday toasts
The perfect occasion to poke fun at friends or family is at their birthday party. Why? Because most people find it easier to laugh at themselves when the jibes are good-natured, not insulting. How do you pick the right funny toast for your birthday boy or girl?
Read more ►
Choose from the best in funny birthday toasts
| | | |
| --- | --- | --- |
| May you live to be so old you're wrinkled, toothless, white-haired and hunched over beyond recognition. | To one of the world's absolute best-kept secret: your honest-to-goodness age. Happy birthday! | Smile! You're never going to look this young ever again. Happy birthday. |
| | | |
| --- | --- | --- |
| Cool, friendly, clever, beautiful... but enough about me. Here's a birthday toast to you! | Now that you're old enough to be a father, I have only one thing to say to you: Live long enough to be a problem to your children. | Some people drink from a glass half empty and some drink from a glass half full. It's your birthday, so drink as many glasses as you want. |
Message Guy Pick
The funny toast below has a certain quality I like. What is it? Read more ►
| | | |
| --- | --- | --- |
| | May you have the hindsight to forget where you've been, the foresight to know you don't know where you're going, and the insight to know when you should have never left your couch! | |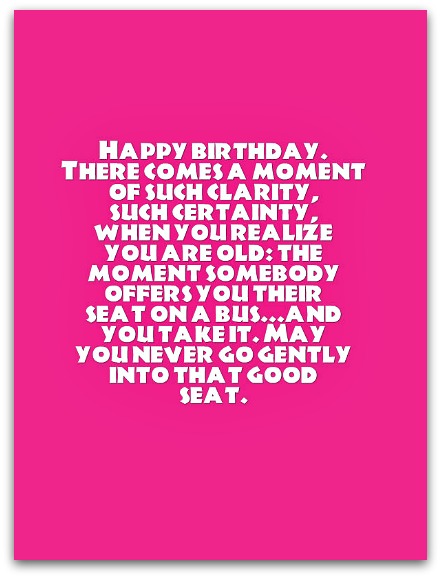 | | | |
| --- | --- | --- |
| I've always heard that every wrinkle has a story. You must have a War and Peace-size novel written all over your face. Happy birthday! | To the oldest hippie I know: welcome to the 60s — the age, not the decade. Happy 60th birthday. | May you die on your 120th birthday in bed with your wife, who becomes so distraught that she quits her job at Hooters. |
Top of Funny Birthday Toasts
Keep going!


You'll find more funny birthday toasts here...
| | | |
| --- | --- | --- |
| To middle age, a time in your life when the biggest obstacle to divorce is the thought of showing your birthday suit to somebody new. Happy birthday. | Happy birthday. There comes a moment of such clarity, such certainty, when you realize you are old: the moment somebody offers you their seat on a bus...and you take it. May you never go gently into that good seat. | To our birthday boy who is aging wonderfully: Nothing about you is getting too old, except a few of your jokes and stories. Maybe a little more than a few. Happy birthday! |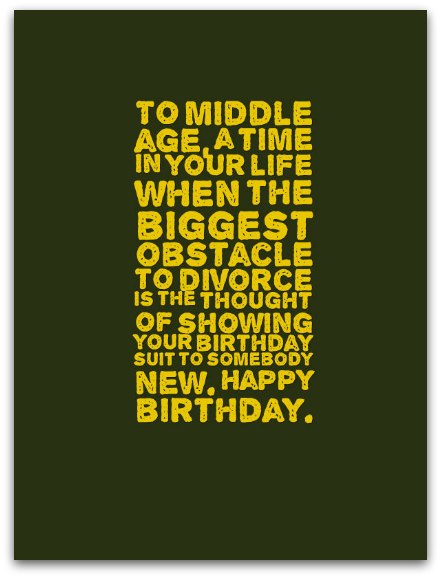 | | | |
| --- | --- | --- |
| Here's to the birthday boy who's discovered what really separates the men from the boys — many, many years. | Happy birthday. May you never get so old at heart that you find men with combovers attractive. | Happy birthday. May your idea of a hot time never be sleeping with a heating pad. Here's to heat rubs. |
Want some funny toast delivery tips?
Check out what Hallmark has to say

!
Want to find out how (how not) to do a great toast for the birthday boy or girl? If so, take a moment to read an article I found on realsimple.com. It's packed with great tips and it'll only take a few minutes to read. When you're done, just come back here to pick a winner. 
---
Message Guy
Creator of this site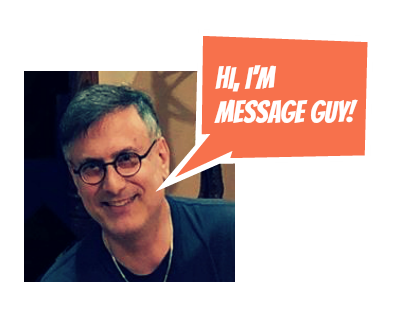 Kevin, the "Message Guy" who writes the birthday wishes, quotes, poems, toasts and speeches for this site, has been a professional writer, editor and translator for more than 25 years. He decided to create BirthdayMessages.net in 2012 to share his passion for famous quotes on the best day of the year — your birthday.

CLICK HERE TO LEARN MORE ABOUT KEVIN (AKA MESSAGE GUY) 
Can't Find
What You Need?
By Kevin (aka "Message Guy")
Copyright © 2013-2020
BirthdayMessages.net.
All rights reserved.
All trademarks and service marks
are the property of their
respective owners.
The copyrights of all birthday
messages on this website
belong to the individual authors.
Site 
Powered By
Solo Build It (SBI)