Sentimental Birthday Poems

---
Sentimental birthday poems, like the beautifully written, original ones here, are the best birthday messages to choose...if you want to go beyond "classic" birthday wishes. 
Poems, by their very nature, are perfect as sentimental birthday messages. Poetry lends itself beautifully to any message of love, compassion and nostalgia, three key ingredients of any great sentimental birthday greeting.
Love, compassion and nostalgia, in varying degrees, can be found in the birthday wishes here. Your job is to find the one that comes closest to the sentimental message you want to convey and resonates most with the birthday boy or girl.
Message Guy Tip #32:
How to select sentimental birthday poems
Sentimental poems are naturally the most heartwarming of all the poems you can choose from. If "heartwarming" is the route you want to take, you're in the right place. The big question: how sentimental do you want to go? Before you even try to answer that very important question, you should...
Read more ►
---
TASTY LITTLE CUPCAKES
By Message Guy
Happy birthday!

Tasty little cupcakes,
All lined up in a row,
Saluting a special someone,
Someone I love so.
---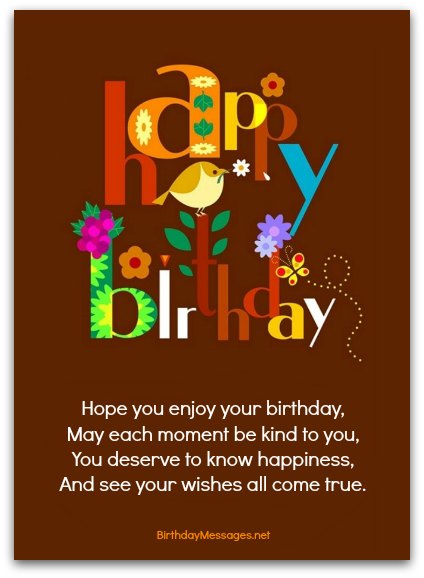 KNOW HAPPINESS
By Message Guy
Hope you enjoy your birthday,
May each moment be kind to you,
You deserve to know happiness, 
And see your wishes all come true.
---
HAPPY MAY YOU BE
By Message Guy
Today is a reminder, 
You're so special to me,
I'm so glad I know you,
Happy may your birthday be.

---
---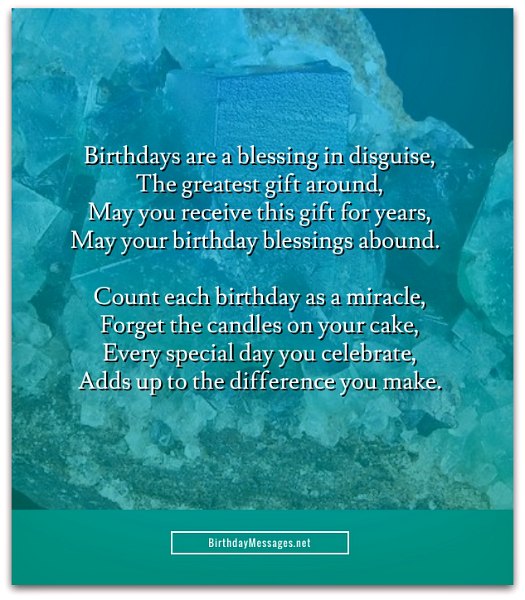 THE GREATEST GIFT
By Message Guy
Birthdays are a blessing in disguise,
The greatest gift around,
May you receive this gift for years,
May your birthday blessings abound.
Count each birthday as a miracle,
Forget the candles on your cake,
Every special day you celebrate,
Adds up to the difference you make.
---
MY ABSOLUTE DEAREST
By Message Guy
We've been friends for a long time,
So I'm just so delighted to express,
You are my absolute dearest friend,
Happy birthday and all the best.
---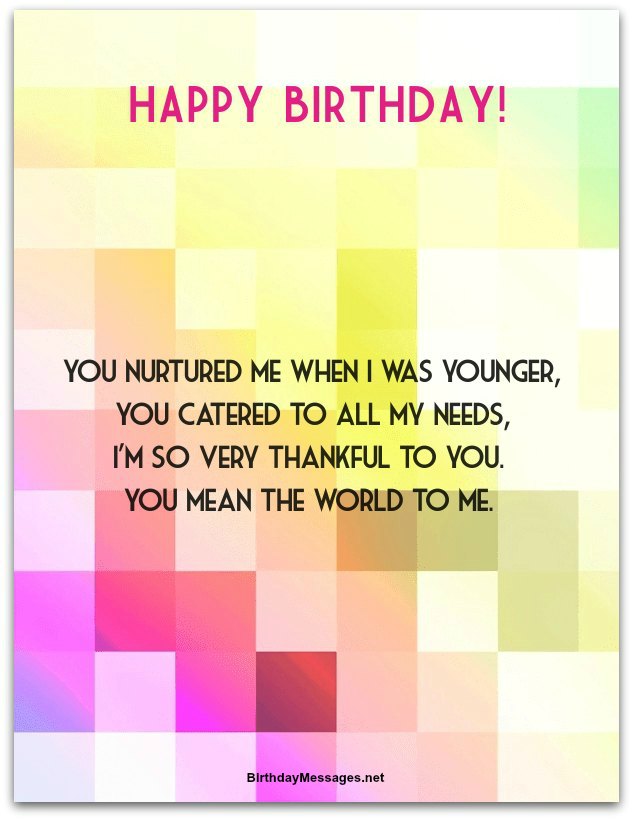 ---
SO VERY THANKFUL
By Message Guy
You nurtured me when I was younger,
You catered to all my needs,
I'm so very thankful to you.
You mean the world to me.
Happy birthday!

---
Message Guy Pick
The message below is one of my favorites because it contains a certain element that makes it stand out from the rest of the sentimental birthday poems on this page. What's that element?
Read more ►
---
FOR OLD TIME'S SAKE
By Message Guy
I still remember the old days,
When we were under one roof,
Our birthdays were small affairs,
You and I were such goofs.
We'd sit around the kitchen table,
You used to cut the birthday cake,
If you took too big of a piece,
I'd smear it all over your face.
Today again that day has come,
It's your special day of the year,
I brought a cake to celebrate you,
And cover your face ear to ear. 
I traveled many miles to be here,
I came from a distant place,
Let's make your birthday special,
Once again for old time's sake.
Happy birthday!
---
I WISH YOU
By Message Guy
Your birthday comes once a year,
Today is a special time for you,
You should have only special things,
One simple wish just wouldn't do.
So I wish you all the stars in the sky,
A beam of light to show you the way,
All the love and joy in the world,
Starting now on your birthday.
---
YOUR SWEET SONG
By Message Guy
Happy birthday!
At our age, life's so sweet,
Even sweeter because of you,
You've been a shoulder to lean on,
A friend through and through. 

You're in my heart now and always,
My regard for you grows every day,
Your sweet song is music to my soul,
Nothing sweeter's ever come my way.
---
TODAY'S YOUR BIRTHDAY
By Message Guy
Birthdays come and go too fast,
Too quick to appreciate,
Today's your birthday once more,
The perfect time to celebrate.

Let's raise a glass to you and yours,
Let's commemorate your big day,
You're the finest person I know,
May you stay blessed in every way. 
Happy birthday!
---
Message Guy
Creator of this site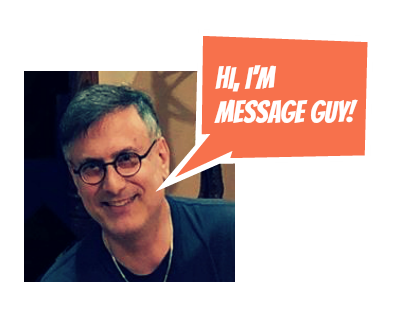 Kevin, the "Message Guy" who writes the birthday wishes, quotes, poems, toasts and speeches on BirthdayMessages.net, has been a content writer since 1993. He created this site in 2012 to share the power of words with you on one of the best days of the year — the birthday of a loved one.

Can't Find
What You Need?
By Kevin (aka "Message Guy")
Copyright © 2013-2020
BirthdayMessages.net.
All rights reserved.
All trademarks and service marks
are the property of their
respective owners.
The copyrights of all birthday
messages on this website
belong to the individual authors.
Site 
Powered By
Solo Build It (SBI)
Build Your Own Website