Birthday Speeches
---
Suffering from birthday speech brain freeze? Don't know where to start? If you need professional speechwriting tips, samples or services, you've come to the right place. I've written hundreds of speeches, so I have many insider tips and samples to offer you.
Tips to make birthday speeches epic


Follow these proven speechwriting tips
To get started, take a look at my speechwriting tips below or check out some speech samples right here.

Because your loved one's birthday celebration is important enough to call for a speech from you, it's not enough to just get it right  — you need to make yours epic.

Go the extra mile with these professional speechwriting tips:
Determine if you need to write a formal or informal speech

You'll need a formal speech (an average-length speech) for a formal reception
Give an informal speech (a shorter version) for a casual house party
Follow the outline below to learn the basics you need to know

Beginning: 
Wish the birthday boy or girl a "Happy Birthday" at the beginning of your speech (believe it or not, many people forget this very important step)

Add the person's age to your birthday wishes if it's a milestone birthday (for example, happy 40th, 50th, 60th, 70th, 80th, 90th or 100th birthday)

If appropriate, adding a funny anecdote about the birthday boy or girl (after wishing him or her a "happy birthday") is another great way to start a birthday speech (use something funny and flattering, not mean-spirited)
Middle: 
Generally, tell your audience all about the birthday girl or boy (basically, his or her incredible qualities). 

Specifically, mention the past, personality, talents, hobbies and/or family of the birthday boy or girl (in a positive light).

Express gratitude for what the birthday boy or girl has done for you (personally), family, friends and co-workers (if relevant).

Also, sprinkle the speech with humor (be playful, not mean, with your roasting)



End: 
Finish off by congratulating the birthday girl or boy and wishing him/her health, happiness, love, prosperity, you name it (whatever positive birthday wish he or she truly deserves to hear).

At the very end of your speech, invite everyone in the room to raise a glass and make a toast to the birthday boy or girl.
Knowing your audience will help you craft the best speech
Find out who's invited to the birthday celebration. 

Only family? Family and friends? Co-workers? 

Tailor your speech to give your audience (family,  family and friends or just co-workers) exactly what you think they want, need and/or expect to hear. For example, if your audience is mostly made up of family and friends, get a little personal with your birthday speech.




Project a presentation style and personality that fits your audience.
Find out if you're the only speaker (or one of many)

As the only speaker, you'll need to cover many topics

If you're one of many speakers, you may only have to cover one subject
Decide on the tone you would like to use

Generally, your tone should be light-hearted, funny, sincere, congratulatory and upbeat.
Avoid anything that will be hurtful or embarrassing
You can be humorous (i.e. tease the birthday boy or girl) but, as I mentioned above, be playful, not mean-spirited.




Don't use any obscene language, unless the audience calls for it (again, know your room).

Don't be off-color or pornographic in any way (most people don't enjoy anything too x-rated in mixed company)




Never delve into any sensitive subject areas, like alcoholism (this will just turn the birthday celebration into a nightmare).
Speech Guide eBook sale! 

Ends soon!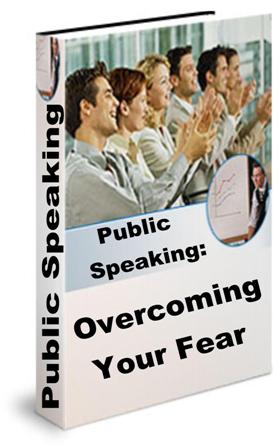 Public Speaking:
Overcoming Your Fear

More eBook guides for $1.99
Hurry! This Speech Guide eBook sale ends soon! Go to PayPal's secure checkout page and buy your eBook.
Determine how long you should speak
If you're making an informal speech, make your birthday speech at least three minutes in length (the gold standard).

Make your birthday speech longer than three minutes (but no longer than six or seven minutes) when it's for a major milestone birthday (40th, 50th, 60th, 70th, 80th, 90th or 100th birthday).

Generally, use the KISS (Keep it Short and Simple) rule. The shorter the speech, the more memorable it will be.
Prepare and practice to stay calm before the speech
Preparation and practice will help you overcome a chunk of your public speaking fears. 

Practice your speech until you can deliver it easily (until you have all the phrasing, pauses and timing exactly right).




How long should you practice? That depends on you. But the rule of thumb is as follows: for every four minutes,you should practice four hours.




Practice delivering the speech in front of a friend or family member you trust (this is one of the best ways to overcome stage fright).

For more tips on calming your nerves before making a speech, take a moment to read this great article: 

Crushing the Fear of Public Speaking. It's worth your time.   

Deliver your birthday speech like a pro. Here's how...
Scan the audience slowly (not too slow) and look at the birthday boy or girl as you speak. Basically, maintain eye contact with the birthday girl or boy and look just over the heads of the audience.

Use your normal voice to deliver your speech (let the mic or the room's acoustics do the rest). 

Write your speech on numbered index cards, which are so much easier to handle as you speak.
To round out your speechwriting knowledge, check out 10 tips from Forbes magazine. 
To see my speechwriting tips in action, take a moment to look at my custom-written speech samples.
Conquer blank white page syndrome here
Use the questions below to write your speech
Use the 25 questions below to write your speech. Try to answer each one. The more you answer, the better your speech will be.
Is the birthday speech for a male or female? (This will help you determine the tone of your speech.)

What age will he or she be turning?

Do you want the age of the birthday girl or boy mentioned in the speech?

How do you know the birthday girl or boy?

What type of speech would you like to write? Age-specific? Funny? Sentimental? Cute? Inspirational? Clever? Romantic? Cool? Cheerful?

What do you want to basically say to the birthday boy or girl?

Who are the parents of the birthday boy or girl?

Who are the sisters or brothers of the birthday boy or girl?

Who is the significant other of the birthday boy or girl? (Include how, when and where the couple met)

What other special relationships does the birthday boy or girl have (worthy of mentioning or a good story)? How have these people added to his/her life?

Who are the children (oldest to youngest) of the birthday boy or girl?

What other major events occurred on his or her birthday?

What songs were popular when the birthday boy or girl was born?

Were there any extraordinary circumstances surrounding the birth?

What is the education of the birthday boy or girl? Any good school stories?

What is the work history of the birthday boy or girl? Any good work stories?

What core values does the birthday girl or boy have? How does the birthday boy or girl demonstrate these values every day?

What are the hobbies and/or interests of the birthday boy or girl? Any good hobby stories?

Physical appearance of the birthday boy or girl? Only focus on good qualities.

What is his or her personality? Any good personality-related stories?

What is his or her idea of fun?

Does he or she have any talents or skills worth mentioning?

Does he or she like to travel? Where? Any good travel stories to add to your speech?

What are her or his favorite colors, animals and foods?

What does the future hold for him or her? What are the goals or dreams of the birthday boy or girl? Has she or he accomplished any of his/her goals or dreams yet?
I've used these questions over and over again to write speeches for milestone birthdays, for birthday boys and girls turning 30 to 100 years old. See speech samples of mine right now.
Be the First to See What's New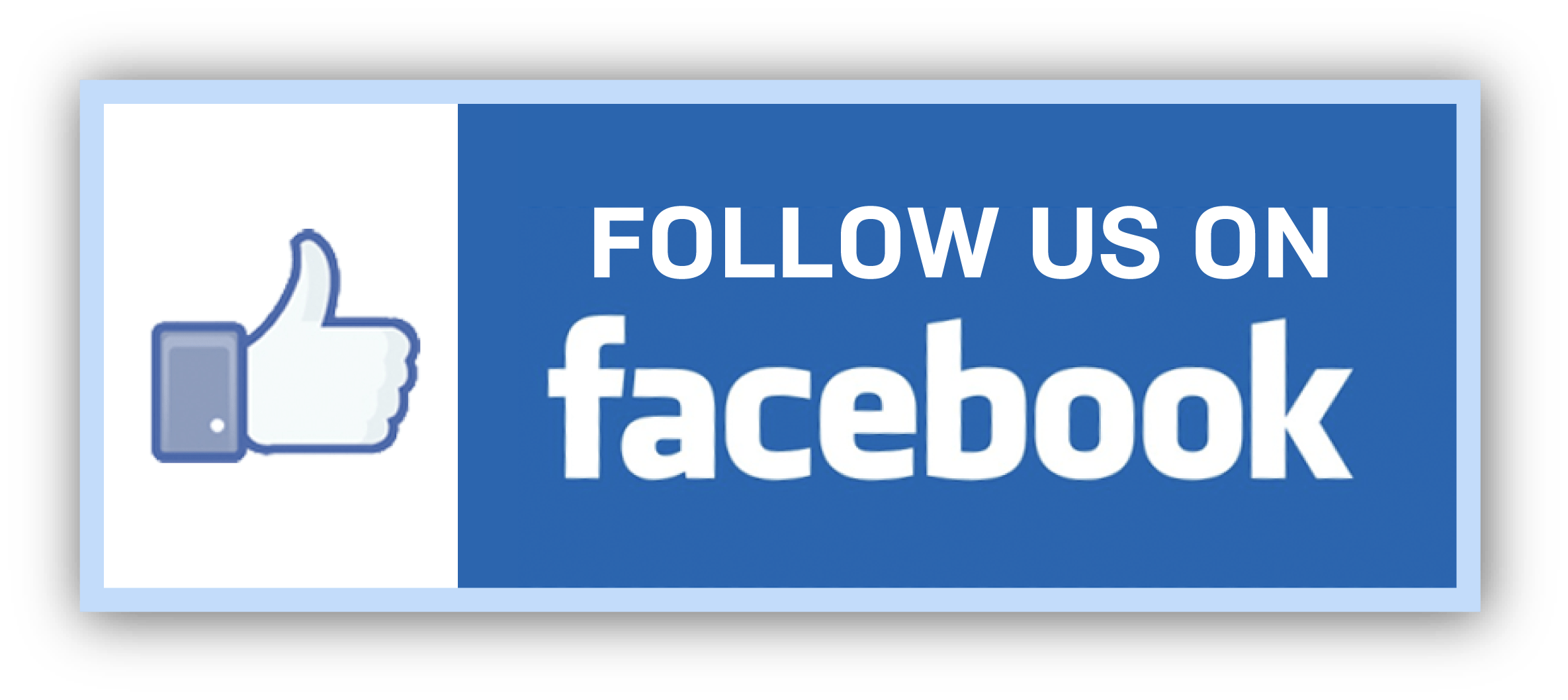 Message Guy
Creator of this site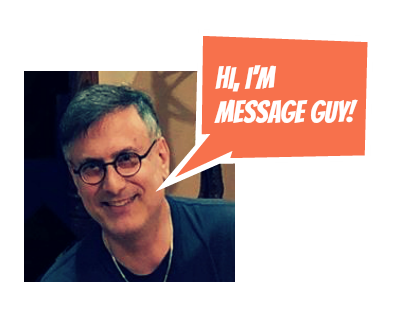 Kevin, the "Message Guy" who writes the birthday wishes, quotes, poems, toasts and speeches on BirthdayMessages.net, has been a content writer since 1993. In 2012, Kevin created this site to share the incredible power of words with birthday well-wishers everywhere.

Can't Find
What You Need?
Follow on FeedBurner
By  Kevin (aka "Message Guy")
Copyright © 2013-2022
BirthdayMessages.net.
All rights reserved. 
All trademarks and service marks
are the property of their
respective owners.
The copyrights of all birthday
messages on this website
belong to the individual authors.
Site 
Powered By
Solo Build It (SBI)
Build Your Own Website