Cool Birthday Toasts
---
Cool birthday toasts have a timeless "coolness" factor that you can't easily define but you know it when you see it. For this reason alone, the birthday boy or girl and the audience themselves love these birthday messages. "Cool" toasts are what you'll see on this page.
But cool is not necessarily the rule when it comes to toasting someone special. You need to spice up your toast with a touch of sentimentality to let your loved ones know how much you care about them. Of course, you don't have to go overboard with your heartwarming message.
Message Guy Tip #62:
How to select cool birthday toasts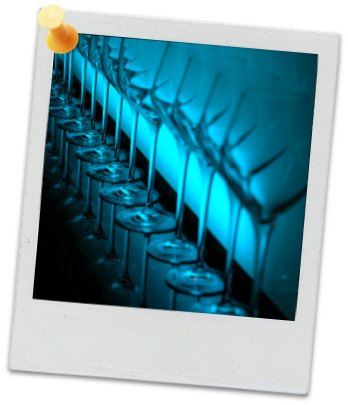 Although "cool" is hard to define, it's easy to spot, making it easier for you to pick the right cool birthday message for your toast. What type of "cool" birthday message is right for you? Often...
Read more ►
| | | |
| --- | --- | --- |
| May your journey through life be clear sailing from now on and may every port you reach be paradise. Happy birthday! | May the tide of fortune float you into the harbor of contentment. Happy birthday! | May the sunshine of your youth always break through the storm clouds of your adult years...on your special day and every day! |
| | | |
| --- | --- | --- |
| With age comes the wisdom to know that years from now you won't regret what you chose to do with your life — it's what you didn't choose to do. On that note, may you always have the wind at your back, the sun on your face and a steady stream of adventures before you. | Here are some words of wisdom to live by: If you're not an optimist at a young age, your withered heart truly needs a shot of passion. Of course, if you're still an optimist by middle age, your withered head needs a shot of common sense. Happy birthday to a cynically wonderful person! | If you're upset about the number of candles on your cake, keep this thought in mind: it's far better to light many candles than to damn the dark. Now make your wish, blow out your candles and have a great birthday! |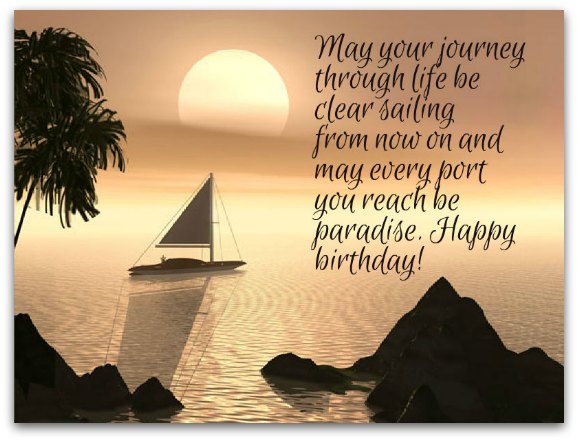 Top of Cool Birthday Toasts
It's cool to keep looking!


Look at more cool birthday toasts below...
| | | |
| --- | --- | --- |
| If getting older is getting you down, consider the alternative: being six feet down. In other words, have a very happy birthday! Cheers! | On your birthday, I offer you this advice: Live each day of your life as if tomorrow will never come — because one day you will be dead right. In the meantime, have a wonderful birthday! | As you travel the highways and byways of life, whatever's your dream, keep your eyes on the horizon, not the potholes. Happy birthday! |
| | | |
| --- | --- | --- |
| May you keep a little of the fuel of youth to warm your body, steer your heart and drive your dreams in old age. Happy birthday! | May you live as long as you want and may you get everything you want as long as you live. Here's to your birthday and a long life! | Happy birthday. May you always remember to gauge your age by how you live your life, not how many years you've lived. |
| | | |
| --- | --- | --- |
| Happy birthday! May you live a long, long life. Our world has all too few angels and heaven all too many. | If I have one wish for you on this special day, it would be this: May the greatest moments of your bygone days be the worst of your days yet to come. Happy birthday! | The Irish have a toast that sums up my birthday wish for you: May fortune forever smile upon you, but never fortune's daughter, Miss Fortune — in other words, may you have the life of Riley! Happy birthday! |
Want to deliver the perfect toast?
Check out an article packed with tips
If you need a few helpful hints when it comes to delivering a toast, click here to check out How to deliver the perfect toast on thedailymeal.com right now. It's worth the read!
---
Message Guy
Creator of this site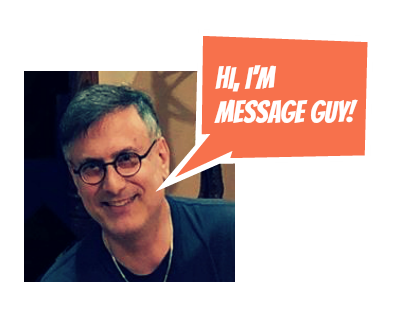 Kevin, the "Message Guy" who writes the birthday wishes, quotes, poems, toasts and speeches for this site, has been a professional writer, editor and translator for more than 25 years. He decided to create BirthdayMessages.net in 2012 to share his passion for famous quotes on the best day of the year — your birthday.

CLICK HERE TO LEARN MORE ABOUT KEVIN (AKA MESSAGE GUY) 
Can't Find
What You Need?
By Kevin (aka "Message Guy")
Copyright © 2013-2020
BirthdayMessages.net.
All rights reserved.
All trademarks and service marks
are the property of their
respective owners.
The copyrights of all birthday
messages on this website
belong to the individual authors.
Site 
Powered By
Solo Build It (SBI)