Birthday Toasts
---
Home > Birthday Toasts
Looking for memorable birthday toasts? Stop looking — you've just found the web's best and biggest collection of beautifully written, mistake-free birthday messages for toasting. Use my toasts "as is" or change them to your liking — whatever makes you comfortable.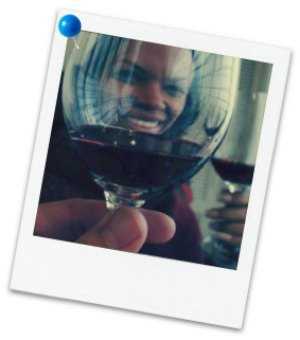 Raise your glass with an original toast 
Need to make a toast? You've clicked your way to the right place...the web's best and biggest writer-approved collection of toasts for birthdays.
Now you have another excuse to raise a glass and celebrate the birthdays of friends and family alike with a few brilliant, unforgettable words — with one more click of your mouse.
First visit here?
Choose the 
toast style you want 
right below
Every birthday tribute here is FREE to use — as is or as the starting point for one of your own. 
And every single one is writer-approved, so don't worry about making any mistakes. Now you can feel comfortable standing up in front of any birthday party crowd and toast the birthday girl or boy with complete confidence.
Take your pick now. It's as easy as starting with the examples below.
Top of Birthday Toasts
---
Birthday Toasts

Sneak Preview
Funny Birthday Toasts



Preview
To the most cleverly guarded secret in this country: your age.

Don't worry about getting older.
Age is strictly a case of mind over matter.
If you don't mind, it doesn't matter.
Happy birthday!

Here's to you. No matter how old he is, he doesn't look it.
The only way you would know he's fifty is because his chiropractor sent him a birthday card.
---
Sentimental Birthday Toasts


Preview
I would like to raise a toast to lying, stealing, cheating and drinking!
If you're going to lie, lie for your friend.
If you're going to steal, steal someone's heart.
If you're going to cheat, cheat death.
And if you're going to drink, drink with me!

I just wanted to take the time today to wish my wonderful mother a happy birthday! My mom is an amazing woman. Her wisdom and unceasing patience have made me the person I am today. The root of everything she has taught me over the years epitomizes one simple thing – love. I love you, Mom. Happy birthday!

Just wanted to wish you a very, very happy birthday today! You're one of the most generous, hospitable, encouraging and kindest people I know, and I'm very thankful to have known you my whole life! Happy birthday!
---
Cute Toasts





Preview
| | | |
| --- | --- | --- |
| Here's a special rhyme for your birthday: "Another candle on your cake? Well that's no cause to pout. Be glad you that have the strength to blow the damn thing out! Happy birthday! | May you have been born under a  lucky and little star and may that star never lose its twinkle. Happy birthday! | Time marches on! Now tell us the truth — where did you find the fountain of youth and why are you keeping it all to yourself? Happy birthday! |
---
Inspirational Birthday Toasts

Preview
| | | |
| --- | --- | --- |
| Great accomplishments require great people. We know you have many more great accomplishments to covet and achieve! Wishing you all the very best. Happy birthday! | Forget how long you've lived. Look at how much you've accomplished until now and how far you've got to go. Happy birthday! | May every birthday of yours also increase your self-confidence, beauty, intelligence, insight and wisdom. Have a great birthday! |
---
Clever Toasts



Preview
| | | |
| --- | --- | --- |
| So what if you're another year older. Think of it this way: You're just one day older than yesterday. Have a wonderful birthday! | Let this be a lesson to you: beautiful young people are accidents of nature. But beautiful old people are works of art...and you're a masterpiece! Happy birthday! | With every birthday, may you have 5 new friends, 3 more pounds of wisdom, 2 more tons of hope and a few more handfuls of magic dust to touch the lives of everyone around you. Wishing you a very happy birthday! |
---
Romantic Birthday Toasts



Preview
| | | |
| --- | --- | --- |
| I love you. Like the trees love  and need water and sunshine to thrive, you help me grow, prosper and reach great heights. Happy birthday, darling! | I know I don't say it as often aloud as I should but I love you! Hope you have an amazing birthday today! | With each year, I love you more. Remember that your best years are still ahead of you and I'll be there for every up and down and everything in between. I love you. Happy birthday! |
---
Cool Birthday Toasts



Preview
May we keep a little of the fuel of youth to warm our body in old age. Happy birthday!

May you live as long as you want, may you never want as long as you live. Here's to your birthday!

May you live to be a hundred years old,
with one extra year to repent. Happy birthday!
---
Happy Birthday Toasts



Preview
To a great birthday, a great year and a great guy! May this day be your greatest! Cheers!

Here's to you! No matter how old you are, you don't look it!

To wish you joy on your birthday
and the whole year through,
for all the best that life can hold
is none too good for you.
---
---
---
Read the Smilebox review by Message Guy
Like this site?


Share a smile today!
Top | Bottom