Birthday Wishes



---
Home > Birthday Wishes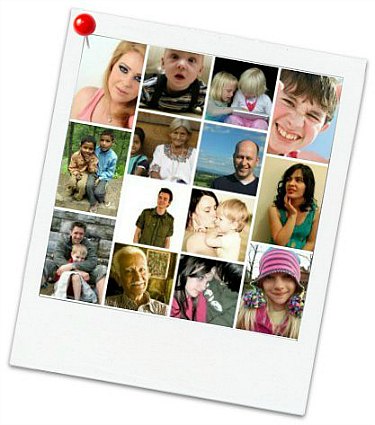 Unique.
For anyone.
For any age.
In any style.
Here, find only original birthday wishes, not the same messages that have been floating around the web for what seems like forever.
Choose from thousands of one-of-a-kind birthday greetings — for anyone, any age, any style.
Now you can send any type of birthday message you'd like, except unoriginal, boring ones.
Choose what you want right below
I WANT
WISHES
FOR ANYONE

I WANT
WISHES 
FOR ANY AGE

I WANT
WISHES 
IN ANY STYLE
As soon as you want to say "Happy Birthday" perfectly and show you're thinking of your loved ones on their special day (or at least look like you are), click away right here.
Don't forget to look at my
Message Guy Tips
and
Message Guy Picks
. They could mean the difference between finding a "good" birthday verse and a "perfect" one.
The perfect way to say I love you
Perfect birthday messages, like people, come in many forms. There's not just one type of "perfect" verse for everyone (except, I guess, "Happy birthday"). 
I have thousands of original wishes to choose from — all perfect, all writer-approved by me, Message Guy (a writer for over 25 years), so you know they're mistake-free.
And every verse here is FREE to copy and share via cards, eCards, texts or  emails, even Facebook and Twitter. So choose away now! 
---
Birthday Wishes

Sneak Preview
Birthday Wishes for Anyone
Preview
| | | |
| --- | --- | --- |
| Our love will never get old. That's because, together, we're forever young. May we always drink from the fountain of youth. Happy birthday, darling! | As far as fathers go, you're simply the best. Of course, I'm slightly biased since I'm your child, the recipient of your awesomeness. Happy birthday to the greatest Dad! | When God created friends, He made them in your image...the best friend anyone can ever have. Happy birthday, BFF! |
As a husband, you're wonderful. As my best friend, you're simply amazing. Now that you're 40, you're, well, perfect. Happy birthday, sweetheart!

Message Guy Tip #6

There are a few ways to personalize birthday wishes (like the one to the left)!
Read more ►

Mom, when I say there's no one who compares to you, I mean it. You're honestly one of a kind. The best kind. Happy birthday!
---
 Birthday Wishes 

for Any Age
Preview
You're one today...You're finally allowed to have your birthday cake and eat it — with your hands. Happy birthday!

When you turn 21, you can legally do what you've done illegally since you were 13. Let's drink up!

Message Guy Pick

I like this one. Why?
Read more ►
| | | |
| --- | --- | --- |
| Speaking of a half century, how are you? Feeling old today? Don't — you're as old and cool as the first Mustang built a half century ago! Happy 50th birthday! | It's that time again…your 29th birthday! Happy birthday. You look so mature for your age. | For someone who's just turned 80, you only look a day over 79. Seriously, though, you look and act even younger than any 60 year old I know. Happy birthday! |
 SEE ALL THE WISHES FOR ANY AGE
---
Birthday Wishes in Any Style
Preview
| | | |
| --- | --- | --- |
| People say that with age comes wisdom. I don't know about you but I'd rather be young and stupid than old and wise. Happy birthday! | I thought about giving you something you'd treasure the rest of your life but what's the point of spending money on a gift that's only good for a few years. Happy birthday, old fart! | Don't think about how old you are. Think how blessed you are. Think about all the experiences you've had in life—both good and bad—that have brought you this far. Here's to life! Happy birthday! |
| | | |
| --- | --- | --- |
| On your special day, I have the perfect gift for you, a gift that's guaranteed to get you through thick or thin, feast or famine, sink or swim and all or nothing: my undying love (and my credit card, if necessary). Happy birthday! | Sure, good friends remember your birthday and forget your age. But great friends remember your birthday and get you smashed to the point you forget your own age. Happy birthday! Let's party, BFF! | If the love you take is equal to the love you make, you must be the world's most loved and loving person. I'm glad I get to bask in the sunshine of your love. Happy birthday! |
SEE ALL THE WISHES IN ANY STYLE
---
Top of Birthday Wishes

---
---
Read the Smilebox review by Message Guy
Like this site?


Share a smile today!
Top | Bottom