Clever Birthday Toasts
---
Choosing the right "clever" birthday toasts all comes down to two things: quality and choice. One without the other makes your toast only half as good.
Here, we have quality and choice, so making your selection is so much easier...and so much more rewarding for your audience. 
What do I mean by quality? I'm really talking about the level of cleverness for your toast. If it's too clever, it will be over the heads of the birthday boy or girl and the rest of the audience. If it's not clever enough, your toast will be underwhelming.
What you need to do is find the right level of cleverness for your audience. That's where choice comes in. I've written many toasts, with varying levels of cleverness, so pick the one that fits that special someone with a birthday and the people celebrating your loved one's special day with you.
Need some tips? Read Message Guy Tip #59, which is full of helpful hints that will make your job of picking a toast simple.
| | | |
| --- | --- | --- |
| If you ever feel blue about your age, it always helps me to remember that birthdays are a healthy part of a balanced diet. In fact, 5 out of 5 doctors recommend enjoying at least one birthday per year. Here's to your birthday! | It's been said that men are just like wine. Some, if they've been sitting around for a while, can turn into vinegar, but the best only get better with age. You're so bubbly they should bottle your effervescence for posterity!  Happy birthday! | If, as one writer once put it, "our birthdays are feathers in the broad wing of time," I hope you have wings the size of a jumbo jet, so you'll live well into your 100s. Happy birthday! |
| | | |
| --- | --- | --- |
| | Happy birthday! As a baby boomer, you have the privilege of living through the 60s twice in your lifetime: your own 60s and the actual 1960s (that is, if you can remember either 60s at all).  | |
| | | |
| --- | --- | --- |
| May the days of your life be as bright as a spring sunbeam and may all your nights be as dazzling as a shooting star. Happy birthday! | If life, with all our goals, expectations, uncertainties, distractions, dependencies, contingencies, sabbaticals, milestones, deadlines, beginnings and ends, adds up to one long project, you are, by far, the best project manager I've ever seen. May you be granted many extensions for many years to come. Happy birthday! | If the beautiful young men and women of this world are merely happy accidents of Mother Nature and beautiful old people are the fruit of pure artistry, you're what I would call a priceless masterpiece! Happy birthday! |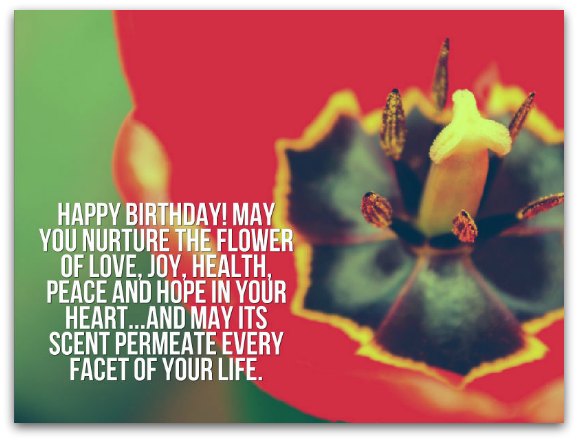 Keep looking for clever birthday toasts! 


Pick one from the clever birthday toasts here...
| | | |
| --- | --- | --- |
| Happy birthday! For everyone in this room tonight, age comes in many shapes and sizes. For you, now in the prime of your life, it comes in only one shape and size: great. | With this birthday, may you have five new friends, three more pounds of wisdom, two more tons of hope and a few more handfuls of magic dust to touch the lives of everyone around you. | Happy birthday! May you nurture the flower of love, joy, health, peace and hope in your heart...and may its scent permeate every facet of your life. |
Top of Clever Birthday Toasts
| | | |
| --- | --- | --- |
| Happy birthday! May you be unfortunate in misfortune and fortunate in life's fortunes. | Happy birthday! May you always have enough joy in your heart to make miles of smiles appear where none were before.  | God knew He could not be everywhere, so He created the next best thing…Moms! Here's to you, Mom. God only knows how much you mean to me, which is more than I can ever express and nowhere near the love I get from you. Happy birthday! |
| | | |
| --- | --- | --- |
| May your happiness be a dessert so sweet, so delicious that it lingers for years and years...and may life give you more than you can ever eat. Happy birthday! | Happy birthday! May you have not enough room in your home and just enough room in your heart to hold every friend of yours and your entire family. | To birthdays. You can't live with them — and it's impossible to live without them. Have a truly special one! |
---
<<Previous     1    2
Message Guy
Creator of this site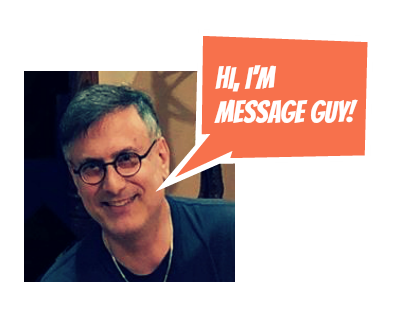 Kevin, the "Message Guy" who writes the birthday wishes, quotes, poems, toasts and speeches for this site, has been a professional writer, editor and translator for more than 25 years. He decided to create BirthdayMessages.net in 2012 to share his passion for famous quotes on the best day of the year — your birthday.

CLICK HERE TO LEARN MORE ABOUT KEVIN (AKA MESSAGE GUY) 
Can't Find
What You Need?
By Kevin (aka "Message Guy")
Copyright © 2013-2020
BirthdayMessages.net.
All rights reserved.
All trademarks and service marks
are the property of their
respective owners.
The copyrights of all birthday
messages on this website
belong to the individual authors.
Site 
Powered By
Solo Build It (SBI)