Happy Birthday Poems
---
With my happy birthday poems here, you can send the kind of happy birthday messages that evoke a sense of joy and love in the hearts of your loved ones.
On your special day, there's nothing nicer than receiving happy birthday poetry full of heartfelt, inspirational and cheerful birthday messages. That's essentially what makes this type of poem a safe bet for the birthdays of family and friends.
Make the special day of the ones you love all the more special with happy birthday verses that clearly (and, of course, happily) express how much you care about them.
Message Guy Tip:
How to select happy birthday poems
If you need a few tips on choosing the right happy poems for that special someone's birthday, click here to read Message Guy Tip #95. It will only take you a minute or less...but the poem you choose afterwards may live on forever. 
---
ONE WISH IS NOT ENOUGH
By Message Guy
Because today's your birthday,
And because you're extra nice,
One wish is not enough for you,
So you must wish twice!
Happy birthday!

---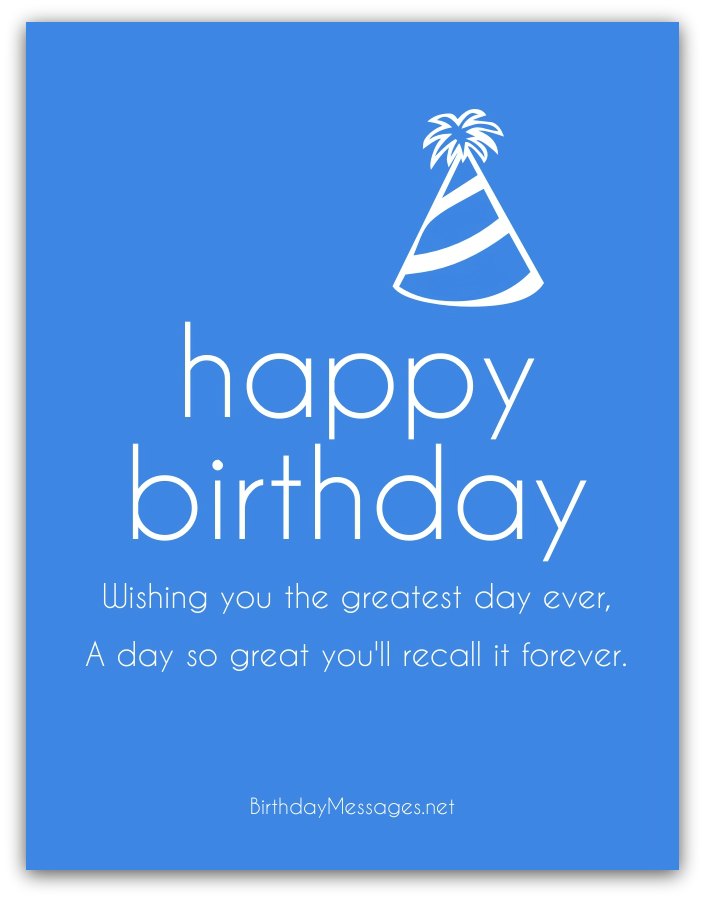 THE GREATEST DAY EVER
By Message Guy
Wishing you the greatest day ever,
A day so great you'll recall it forever.
Happy birthday!

---
LOVE AND HAPPINESS
By Message Guy
Happy birthday, you're so amazing,
And because you deserve the best,
I wish you a wonderful life,
Filled with love and happiness.
---
YEARS AND YEARS OF JOY
By Message Guy
This is such an extra-special day,
So it makes me happy to tell you,
I wish you years and years of joy,
Doing whatever you choose to do.
---
---
FAMILY AND FRIENDS
By Message Guy
Hope your birthday is fun,
Filled with family and friends,
From the moment it begins,
Until the moment it ends.
---
---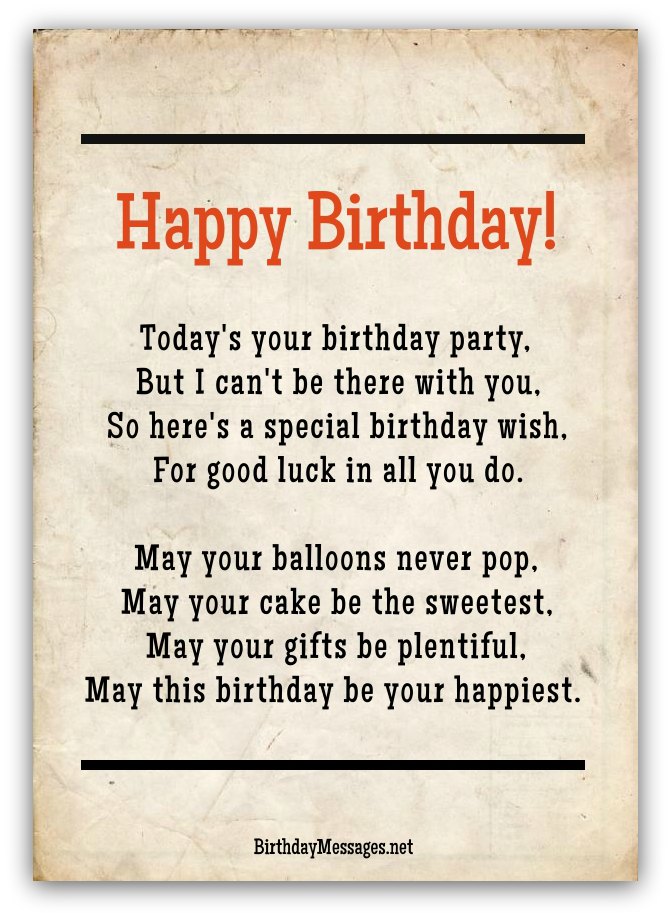 GOOD LUCK IN ALL YOU DO
By Message Guy
Today's your birthday party,
But I can't be there with you,
So here's a special birthday wish,
For good luck in all you do.

May your balloons never pop,
May your cake be the sweetest,
May your gifts be plentiful,
May this birthday be your happiest.
---
Keep the happy moments coming!
Keep searching for happy birthday poems...
MORE THAN GRAND
By Message Guy
May your struggles be small,
And your blessings more than grand,
May life give you joy and peace,
Day by day and hand in hand. 
Happy birthday!
---
TO SOMEONE SPECIAL
By Message Guy
Happy birthday to someone special,
Someone who's no less than great,
Hope your heart is open to fun,
Now's the best time to celebrate. 
Your birthday is very special to me,
A day that stands out from the rest,
It's because you're close to my heart,
Because you deserve only the best.
---
GRACEFULLY
By Message Guy
You have aged so gracefully,
Making time stand magically still.
You truly transcend your years,
So young at heart, so bold at will. 
Happy birthday!
---
<<Previous     1    2    3     Next>> 
Message Guy
Creator of this site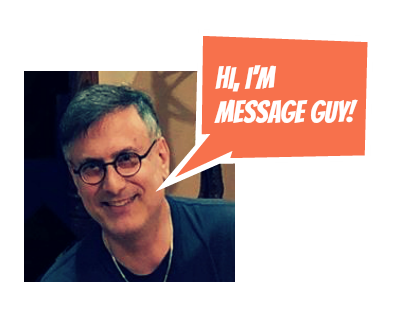 Kevin, the "Message Guy" who writes the birthday wishes, quotes, poems, toasts and speeches for this site, has been a professional writer, editor and translator for more than 25 years. He decided to create BirthdayMessages.net in 2012 to share his passion for birthday and "unbirthday" quotes on the best day of the year — your birthday.

CLICK HERE TO LEARN MORE ABOUT KEVIN (AKA MESSAGE GUY) 
Jump to
these Popular Pages
Can't Find
What You Need?
Make Your Own
Birthday Happy Again
By Kevin (aka "Message Guy")
Copyright © 2013-2019
BirthdayMessages.net.
All rights reserved.
All trademarks and service marks
are the property of their
respective owners.
The copyrights of all birthday
messages on this website
belong to the individual authors.
Site 
Powered By
Solo Build It (SBI)