Happy Birthday Quotes
---
Adding personal birthday wishes to famous happy birthday quotes is an easy, yet amazing way to show the birthday girl or boy how much you care.
Quotes alone just don't have the same impact as a quote with birthday greetings from a personal standpoint.
To make it even easier for you, I offer this amazing combo right here. I've written two personal birthday messages (for you) for every quote on this page — one to use as an intro and the other as a closer.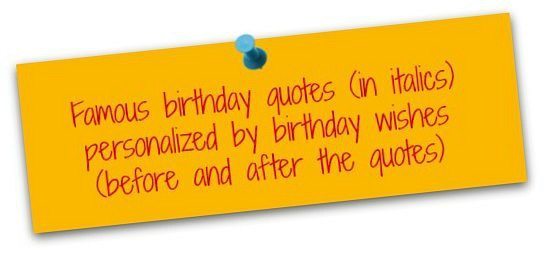 You are not old...

"While one finds company in himself and his pursuits, he cannot feel old, no matter what his years may be."


~ Amos Bronson Alcott


Happy birthday! At more than heart, you're the youngest person I know.


Keep throwing snowballs. Keep making snow angels.

"The aging process has you firmly in its grasp if you never get the urge to throw a snowball."


~ Doug Larson


Happy birthday. Wishing you many more winters of content!


Another birthday, another day to celebrate your triumph over time.

"To keep the heart unwrinkled, to be hopeful, kindly, cheerful, reverent that is to triumph over old age."


~ Thomas B. Aldrich


Happy birthday! Your heart will never let you get old.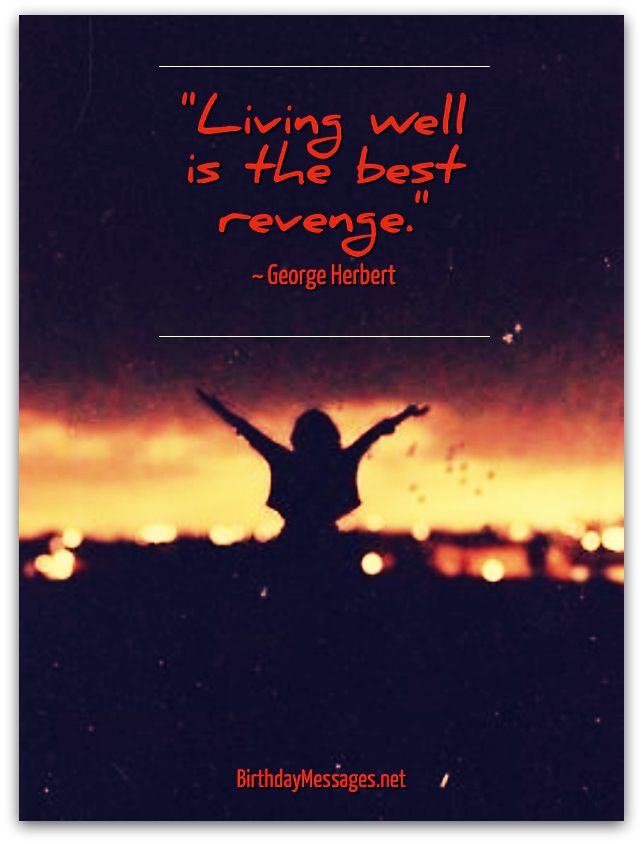 To me, you're a successful man.

"A successful man is one who can lay a firm foundation with the bricks others have thrown at him."


~ David Brinkley 


You continually prove the naysayers wrong. Keep it up. Happy birthday!

Wishing you true happiness on your special day and beyond.!

"Success is getting what you want. Happiness is wanting what you get."


~ Dale Carnegie


May you truly have a happy birthday!


Happy birthday to my light.

"Sometimes our light goes out but is blown into flame by another human being. Each of us owes deepest thanks to those who have rekindled this light."


~ Albert Schweitzer


Thank you so much for being there in my darkest moments.


You have so much to be proud of.

"Old age is not a matter for sorrow. It is matter for thanks if we have left our work done behind us."


~ Thomas Carlyle


You shouldn't be sorry about anything. Your legacy is inspiring. Happy birthday!

Time is of the essence!

"Whether it's the best of times or the worst of times, it's the only time we've got."


~ Art Buchwald


Today is your birthday. It's time to celebrate!


You know what they say...

"Living well is the best revenge."


~ George Herbert


Live long and prosper, starting with your birthday!


I'd wish the best of luck but...

"The best luck of all is the luck you make for yourself."


~ Douglas MacArthur


I guess I will wish you the strength to make your own luck.

Top of Happy Birthday Quotes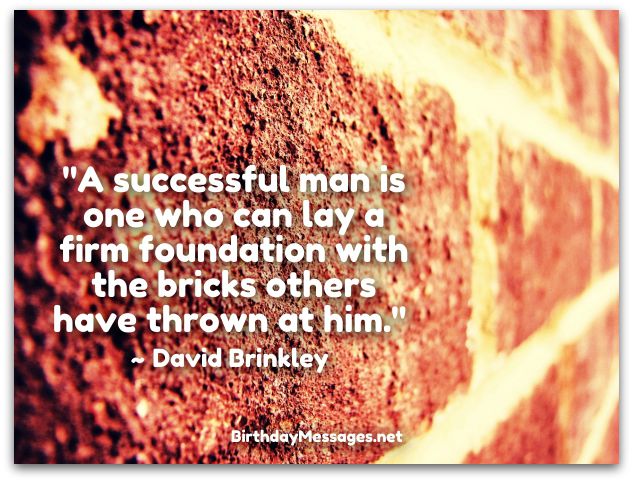 For some, the best things in life are free. For others...

"The best things in life are silly."


~ Scott Adams


Let's get silly for your birthday!


Moment by moment, life could only get sweeter because...

"The best thing about the future is that it comes only one day at a time."


~ Dean Acheson


Enjoy every day, starting with your special day!


What a day to celebrate your life.

"Write it on your heart that every day is the best day in the year."


~ Ralph Waldo Emerson


This day, especially, is the best one of the year. Enjoy!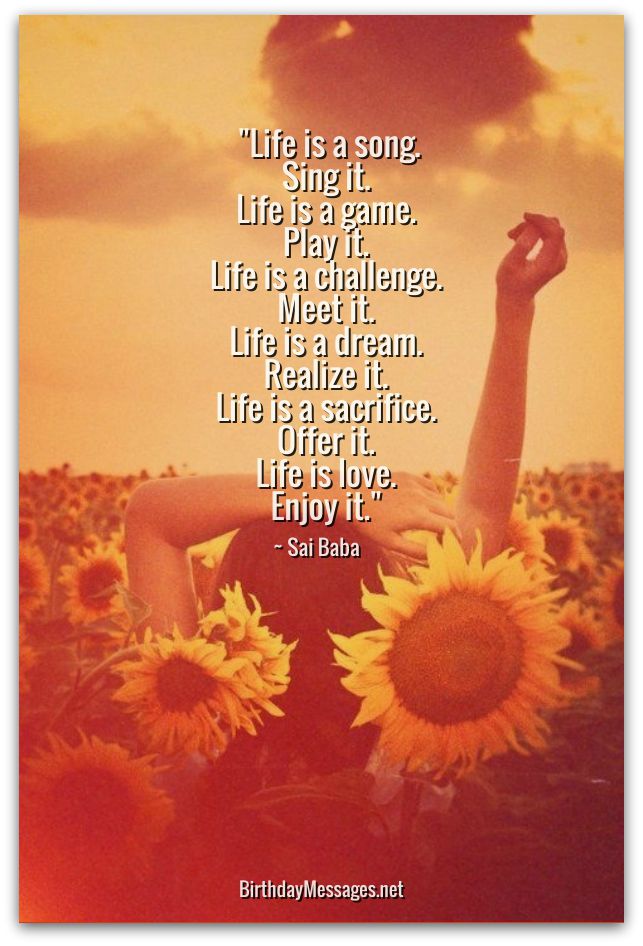 Message Guy Tip #51:


The best time to pick happy birthday quotes
When's the best time to choose happy
birthday quotes as your birthday messages?
That depends. Read more ►
I love our life together.

"We love life, not because we are used to living but because we are used to loving."


~ Friedrich Nietzsche


Love is really all we need. Happy birthday, my love. 


Life is many things!

"Life is a song.
Sing it.
Life is a game.
Play it.
Life is a challenge.
Meet it.
Life is a dream.
Realize it.
Life is a sacrifice.
Offer it.
Life is love.
Enjoy it."

~ Sai Baba


Most of all, life is meant to live well! Happy birthday!


Keep moving forward.

"Life is a series of collisions with the future; it is not the sum of what we have been, but what we yearn to be."


~ Jose Ortega y Gasset


May your path be long. Happy birthday! 

---
<<Previous     1    2
Message Guy
Creator of this site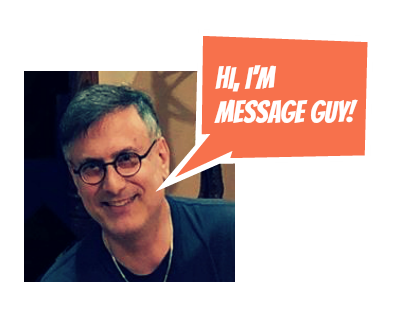 Kevin, the "Message Guy" who writes the birthday wishes, quotes, poems, toasts and speeches for this site, has been a professional writer, editor and translator for more than 25 years. He decided to create BirthdayMessages.net in 2012 to share his passion for birthday and "unbirthday" quotes on the best day of the year — your birthday.

CLICK HERE TO LEARN MORE ABOUT KEVIN (AKA MESSAGE GUY) 
Can't Find
What You Need?
By Kevin (aka "Message Guy")
Copyright © 2013-2019
BirthdayMessages.net.
All rights reserved.
All trademarks and service marks
are the property of their
respective owners.
The copyrights of all birthday
messages on this website
belong to the individual authors.
Site 
Powered By
Solo Build It (SBI)