Happy Birthday Quotes
---
Happy birthday quotes by famous people, together with personal birthday wishes (already written for you by me, Message Guy), are guaranteed to bring a smile to anyone's face.

Get both types of birthday messages right here.
Every quote on this page has a special birthday message as an intro and a closer, adding a very personal touch to the birthday greetings you send to your family and friends.
If you need some help with choosing the right birthday quote-birthday wish combo for your loved ones, take a quick look at Message Guy Tip #50 right below. Go ahead, it'll only take you a seconds to read.
Message Guy Tip #50:
How to select happy birthday quotes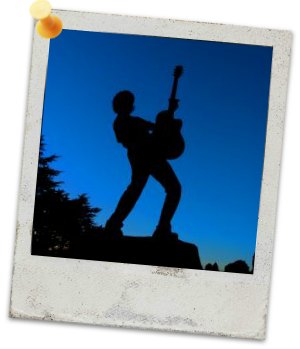 Out of all the birthday messages to choose from, happy birthday sayings are the safest. Why safe? Mainly...
Read more ►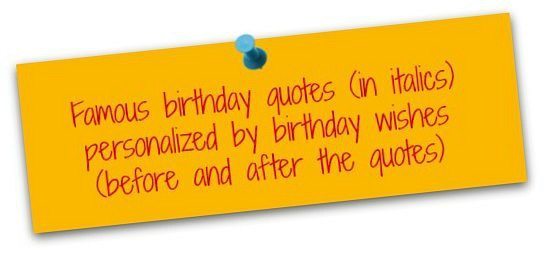 You deserve only the best on your special day...

"To relive your special day again in this world with good company, great food and fine wine. May we again appreciate you, the centerpiece of the table and the night."


~ Audrey Camacho


Happy birthday! I'm so glad I get to celebrate your day with you!


I love YOU.

"Today you are You, that is truer than true. There is no one alive who is Youer than You."


~ Dr. Seuss


You are the best. Happy birthday to You!


The time is now.

"I value the friend who for me finds time on his calendar, but I cherish the friend who for me does not consult his calendar."


~ Robert Brault


I always have time for you. Happy birthday!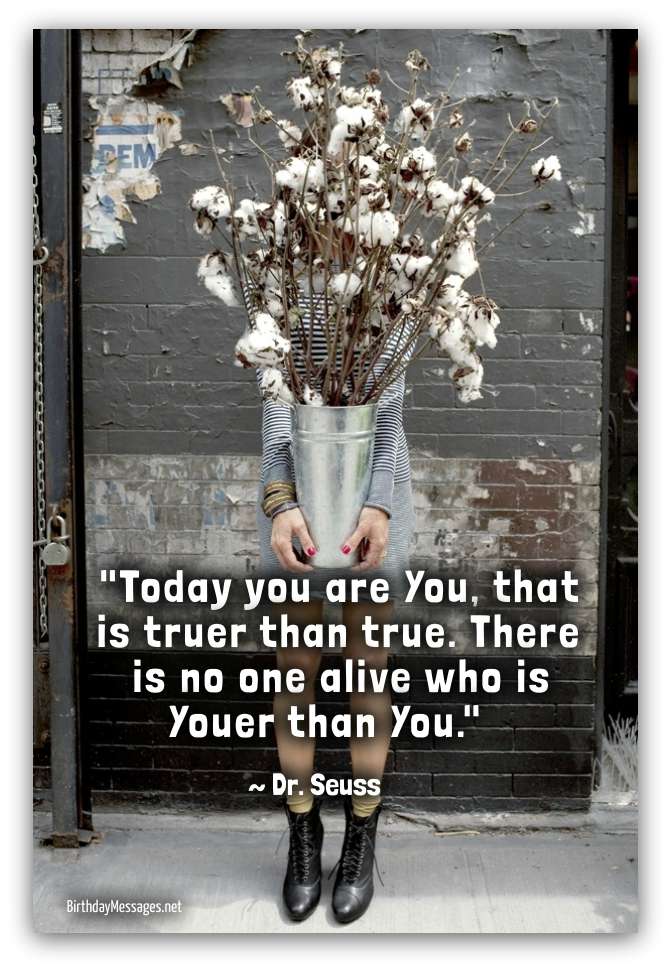 Happy birthday to my ageless friend!

"I'm not interested in age. People who tell me their age are silly. You're as old as you feel."


~ Henri Frederic Amiel


You feel just beautiful.


My gift to you comes from a long line of fathers...

"My father gave me the greatest gift anyone could give another person — he believed in me."


~ Jim Valvano


I believe in you, son. Enjoy your birthday!


Enjoy your birthday...It's your moment in the sun!

"Most of us can remember a time when a birthday — especially if it was one's own — brightened the world as if a second sun has risen."


~ Robert Staughton Lynd


May your birthday burn bright forever in your memories.

Message Guy Pick
To me, the happy birthday message below is the happiest of birthday quotes. Want to know why?
Read more ►
My advice is simple: have a great birthday…

"Be happy for this moment. This moment is your life."


~ Omar Khayyam


This is your special moment. It only comes once a year. Enjoy all 24 hours!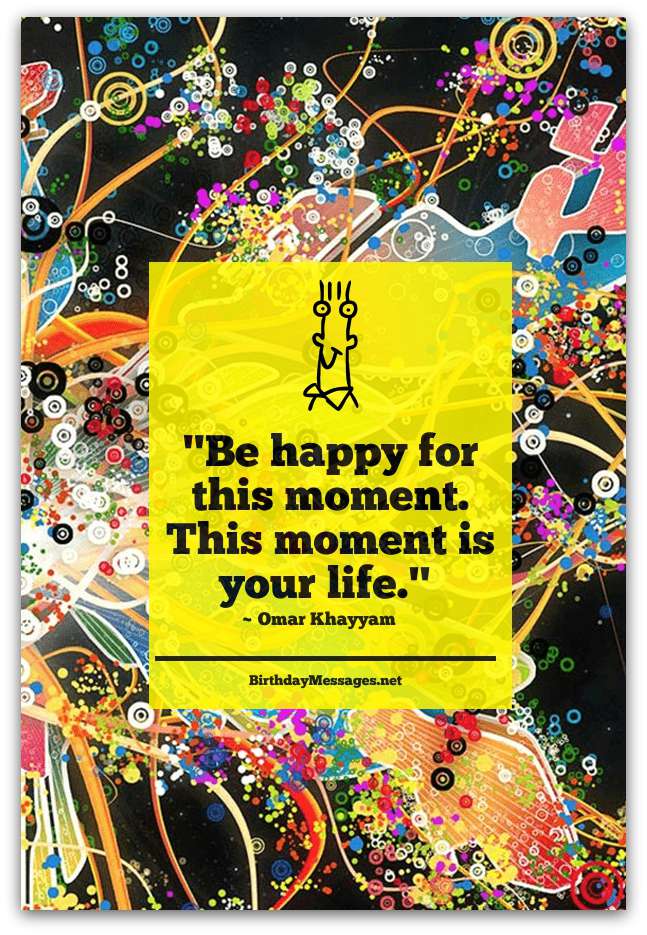 Hoping you enjoy your special day!

"It is not how much we have, but how much we enjoy, that makes happiness."


~ Charles Spurgeon


You have so much to enjoy, starting with all the love you will receive today!


It's time to celebrate!

"Let us celebrate the occasion with wine and sweet words."


~ Plautus


What a wonderful way to celebrate YOU and your birthday!


Let's start the healing on your special day!

"The greatest healing therapy is friendship and love."


~ Hubert H. Humphrey


And you have both in abundance. Let's heal together!

Top of Happy Birthday Quotes
On your special day, you can reinvent yourself...

"Create each day anew."


~ Morihei Ueshiba


Let's create the most amazing day of the year for your birthday!


Let's get a taste of what he's talking about..

"All you need is love. But a little chocolate now and then doesn't hurt."


~ Charles M. Schulz


Let's celebrate  you with chocolate!


It's time to start our love affair...

"To love oneself is the beginning of a lifelong romance."


~ Oscar Wilde


You offer so much to love. You should really have a crazy crush on yourself.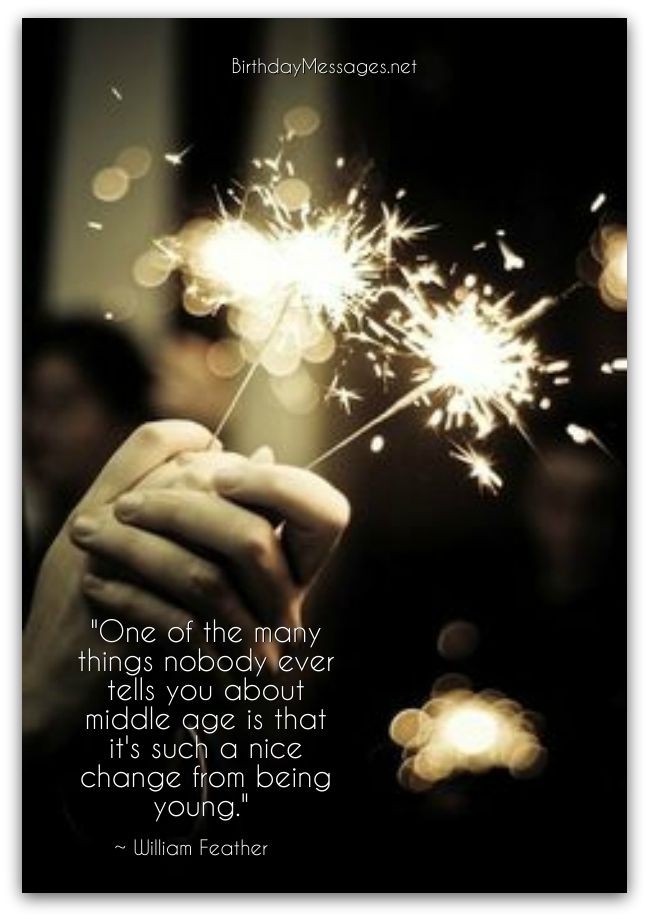 Be reckless when you can...

"No man is ever old enough to know better."


~ Holbrook Jackson


Stay immature if you makes you happy. 


Shh! Don't tell anyone!

"One of the many things nobody ever tells you about middle age is that it's such a nice change from being young."


~ William Feather


Enjoy Act II. It's full of great things. Happy birthday!


The road ahead will be full of adventure.

"A birthday is just the first day of another 365-day journey around the sun. Enjoy the trip."


~ Abby Crawford


Forget the map. Just wing it! Happy birthday! 

---
Message Guy
Creator of this site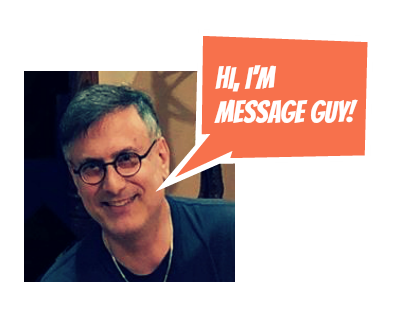 Kevin, the "Message Guy" who writes the birthday wishes, quotes, poems, toasts and speeches for this site, has been a professional writer, editor and translator for more than 25 years. He decided to create BirthdayMessages.net in 2012 to share his passion for birthday and "unbirthday" quotes on the best day of the year — your birthday.

CLICK HERE TO LEARN MORE ABOUT KEVIN (AKA MESSAGE GUY) 
Can't Find
What You Need?
By Kevin (aka "Message Guy")
Copyright © 2013-2019
BirthdayMessages.net.
All rights reserved.
All trademarks and service marks
are the property of their
respective owners.
The copyrights of all birthday
messages on this website
belong to the individual authors.
Site 
Powered By
Solo Build It (SBI)