Happy Birthday Toasts
---
Original happy birthday toasts are rare. That's mostly because it's easy — and safe — to rely on the old standbys that are available all over the web.
The only problem? The oldies but goodies online have been, as the saying goes, around the block more than a few times and lack the originality to actually entertain the audience and, most importantly, make the birthday boy or girl feel truly special.

On this page, it's fortunately very easy to find great, one-of-a-kind toasts that will get the job done well when it comes to your audience and the birthday girl or boy feel incredibly special!
Message Guy Tip #63:
How to choose happy birthday toasts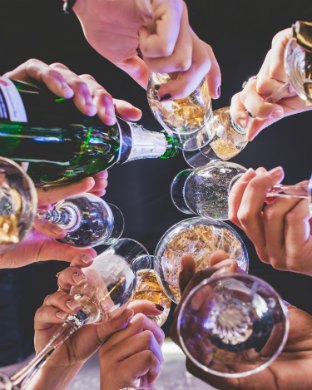 People image created by Freepik

Out of all the birthday toasts you can make, the "happy" variety is the safest route to take. It's virtually impossible to offend anyone with this type of birthday message. But not all "happy" toasts are created equal. Which type is right for you? Well...
Read more ►
| | | |
| --- | --- | --- |
|  May every day of yours be happier and richer than the last. Happy birthday! | May the true secret of happiness, honor and success always be with you on your journey...today, on your special day, and all your tomorrows. Happy birthday! | May you look forward with happiness, hope and wonder...and may you look back without regret or disappointment. Happy birthday! |
| | | |
| --- | --- | --- |
| Happy birthday! Let yourself never flounder in following your direction in life, keeping your head up high, believing that all will work out as it should and, most of all, pursuing happiness wherever you are. | May your joy and wonder be free from the sting of remorse and regret. Have a great birthday! | May your joys be as deep as the ocean and your misfortunes as light as a drop of water. Have an amazing birthday! |
Message Guy Pick
When you choose a happy birthday toast, you should be looking for one that has the qualities of my pick right below. What are these great qualities?
Read more ►
| | | |
| --- | --- | --- |
| | As you know, I'm not a big drinker. In fact, you might say I'm a teetotaler.  But I can't think of a better reason to have a drink right now. Heck, I'd have a hundred drinks in your honor. So I want to raise a glass to you, my friend. Happy birthday! May I drink to you and your special day every year, for many years to come. | |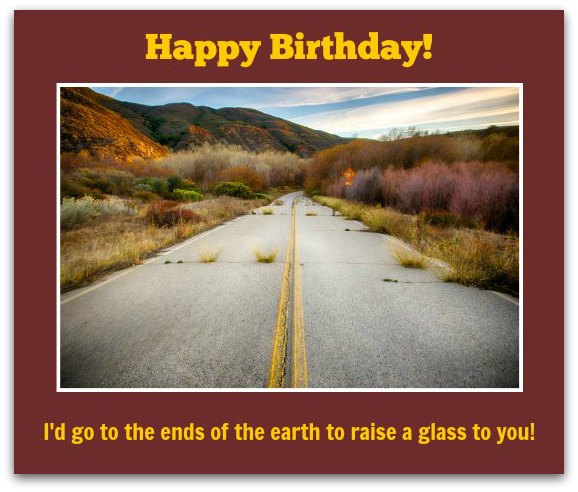 | | | |
| --- | --- | --- |
| Here's to your health — may you live forever and one day. Here's also to your happiness — may you live happily ever after. Last but not least, here's to your success — may you live a rich life (in more ways than one). Happy birthday! | On behalf of everyone here, may the wonder of wishes and dreams be part of your day, every day for years and years. Have a wonderful birthday! | May you have miles of smiles today, tomorrow and the coming years. Happy birthday! |
Top of Happy Birthday Toasts
Come on, get happy!


Get even more happy birthday toasts below...
| | | |
| --- | --- | --- |
| We wish only the best of everything you wish for and life has to offer you today and throughout the remainder of your days. | Here's to your health. May God bring you luck and may your birthday and future journey be smooth and happy. Happy birthday. | To a great birthday, a great year and a great person! May this special day be your greatest! Cheers! |
| | | |
| --- | --- | --- |
| May the frowns of misfortune and sadness never rob you of your innocence, joy and wonder. Have a great birthday! | Here's to a happy birthday and a happy life! Be merry and let happiness be your dance partner, guide, truth and only vice. | Here's to your health, honor and happiness. Health to you always. Honor wherever you seek it. Happiness in your home. And, of course, here's to your birthday! |
Want to deliver an unforgettable toast?
Start here...
Whether this is the first time you need to give a toast or the 100th, you want yours to be unforgettable. If this sounds like you, check out some amazing tips on delivering an awesome toast. It'll only take you a minute (just as long as your toast should be).
---
Message Guy
Creator of this site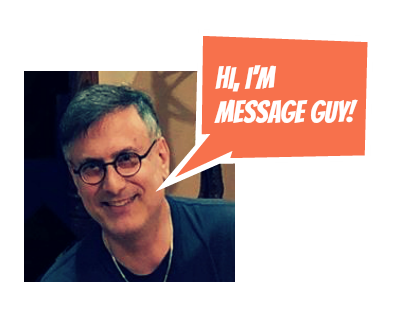 Kevin, the "Message Guy" who writes the birthday wishes, quotes, poems, toasts and speeches for this site, has been a professional writer, editor and translator for more than 25 years. He decided to create BirthdayMessages.net in 2012 to share his passion for famous quotes on the best day of the year — your birthday.

CLICK HERE TO LEARN MORE ABOUT KEVIN (AKA MESSAGE GUY) 
Can't Find
What You Need?
By Kevin (aka "Message Guy")
Copyright © 2013-2020
BirthdayMessages.net.
All rights reserved.
All trademarks and service marks
are the property of their
respective owners.
The copyrights of all birthday
messages on this website
belong to the individual authors.
Site 
Powered By
Solo Build It (SBI)