Romantic Birthday Poems
---
With one of my beautifully written romantic birthday poems, share birthday messages that will truly make your sweetheart's birthday so much more special.
Ever since Elizabeth Barrett Browning wrote How Do I Love Thee? (one of the greatest romantic poems of all time), lovers around the world have shared romantically poetic words with their special someones. Not all of them fall into the "birthday poem" group.
Below are love poems that fit perfectly (and easily) into any type of birthday greeting card or eCard. Yes, it's that simple to romance your significant other on his or her birthday!
Message Guy Tip:
How to select romantic birthday poems
What's the best way to choose romantic poems for your honey's birthday. Click here to check out Message Guy Tip #94, which is packed with helpful hints on selecting the right birthday poems.
---
LOVE OF MY LIFE
By Message Guy
When I'm right next to you,
My soul is filled with bliss,
It gives my heart great joy,
I have you to love, caress and kiss. 
My love for you is so strong,
You can cut it with a knife,
Happy birthday, sweetheart,
You're the love of my life.
---
SO VERY YOUNG AT HEART
By Message Guy
When I awake and see your face,
One thought always becomes clear,
You're the most beautiful of all,
Someone special I hold most dear.
I love your amazing smile,
I adore everything you do,
I know all your little quirks,
They wonderfully add up to you.

But today you're even more special,
Because it's now your special day,
The moment I get to celebrate you,
And make you happy in every way.

You may be one year older,
But I'm sure everyone would say,
You are so very young at heart,
Though you've seen many birthdays.
Happy birthday, sweetheart!
---
---
STRAIGHT FROM THE HEART
By Message Guy
Love isn't just candlelight dinners,
It's not just red roses and wine,
It's all about loving each other,
Through good and bad times. 
Our love has always been true,
Special right from the start,
No love is stronger or greater,
Ours is straight from the heart.
Happy birthday!
---
SO MUCH LOVE
By Message Guy
Happy birthday!
I wish you all my tender loving,
And this isn't just for your birthday,
I have so much love in my heart,
Love I want to give you always.
---
---
HERE TO STAY
By Message Guy
You are surely the loveliest of all,
I don't say these words near enough,
But one thing's for certain,
Count me in when things get tough,
My love for you is here to stay,
Here to make you feel special,
Here to celebrate your special day!
---
Keep going

!



More romantic birthday poems are right below
---
AS LOVELY AS YOU
By Message Guy
Happy birthday!

May your day be as lovely as you,
A day as wonderful as your touch,
For you mean everything to me,
And I love you so very much.
---
MY HEART OF HEARTS
By Message Guy
Happy birthday!
Because you are so special,
Your birthday for me is so dear,
It's not enough to send you a card,
Here's a wish for the whole year. 
I wish you days and days of joy,
When all your dreams come true,
When I shower you with my love,
Giving my heart of hearts to you.
---
CLOSE TO MY HEART
By Message Guy
I love you very much,
I hope you live forever, 
Without you I'd be lost,
Let's spend eternity together.
Starting with your birthday,
Let's promise we'll never part.
For I relish every day with you, 
I need you close to my heart. 
Happy birthday!

---
AS SPECIAL AS YOU
By Message Guy
Happy birthday!
I will make your birthday epic,
Morning, noon and night,
Giving you my gift of love,
A day of sweet delights. 
I'll grant every wish you make,
As your birthdays come and go,
For no one's as special as you,
No one I passionately love so.
---
<<Previous     1    2    3    4  

Message Guy
Creator of this site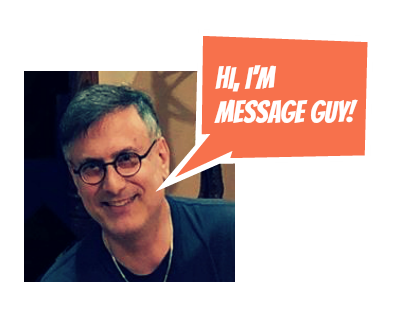 Kevin, the "Message Guy" who writes the birthday wishes, quotes, poems, toasts and speeches on BirthdayMessages.net, has been a content writer since 1993. He created this site in 2012 to share the power of words with you on one of the best days of the year — the birthday of a loved one.

Can't Find
What You Need?
By  Kevin (aka "Message Guy")
Copyright © 2013-2020
BirthdayMessages.net.
All rights reserved.
All trademarks and service marks
are the property of their
respective owners.
The copyrights of all birthday
messages on this website
belong to the individual authors.
Site 
Powered By
Solo Build It (SBI)
Build Your Own Website