Sentimental Birthday Poems

---
Great sentimental birthday poems are genuinely heartwarming, daringly honest and thoroughly uplifting — just like the sentimental poems for birthdays I have right below.
You simply need to pick a sentimental poem that's sure to resonate with the birthday girl or boy. This depends on both his or her personality and what you want to say to him or her. With a wide variety of sentimental poems on this page, you have a whole spectrum of sentimentality to choose from.
I THINK THE WORLD OF YOU
By Message Guy
I'm pretty busy,
I'm always on the go,
I get myself in little jams,
As you surely know.

But it's your birthday,
And you may not have a clue,
Because I rarely say out loud,
I think the world of you.

So today I'm going to tell you,
It's important that you know,
I really do appreciate you,
Even though it doesn't show.
Happy birthday!
---
HOW YOU SHOW YOUR LOVE
By Message Guy
Moms can be so huggable,
Now and then cruel to be kind,
Incredibly honest to a fault,
Amazingly right all the time.

That's how you show your love,
When I need you to be there,
Thank you very much, Mom,
For all your love and care. 

Happy birthday!
---
BRAVE LIKE YOU
By Message Guy
If I could be one thing in life,
I know just what I would be, 
I would be brave like you, 
Your courage inspires me. 
Happy birthday!
---
---
THINGS FOR YOU
By Message Guy
I'd bake the grandest cake for you,
If only I could bake,
I'd send you a nicely wrapped gift,
But I have no tape.

I'd arrange a party for you,
But I don't have the space,
I'd cook you a lavish meal,
But I don't have any plates.

Maybe in the coming years,
I could do all those things for you,
In the meantime, happy birthday.
May your craziest wishes come true!
---
A LONG WAY
By Message Guy
When I was young,
I looked up to you,
Now that I'm older, 
I gladly still do.

Your bravery makes me brave,
Your wisdom makes me wise,
You make me want to be better,
Especially in your eyes.
You and I have a long history,
We go back a long way,
I want to be like you at your age,
Happy birthday.
---
BIRTHDAY CHEER
By Message Guy
You're the Dad I'd have picked,
If I'd been able to choose,
With a Dad as great as you,
I surely could never lose.

You've always been there for me,
All through these years,
So best wishes, Dad,
And lots of birthday cheer.
---
ONLY THE BEST
By Message Guy
I have so many great memories,
From all our times in the past,
So many things to appreciate,
Everything is going too fast.

I'm thankful you're still around,
And I'm very grateful too.
Have a happy birthday,
I wish only the best for you.

---
Keep searching for the best poem!
See more sentimental birthday poems here...
YOU'RE MY DAD
By Message Guy
When I'm with you, Dad,
I enjoy our quality time,
I love every second, 
Every moment shines.
I'm so glad you're my Dad,
I wouldn't have it any other way,
You're so special to me,
Have a wonderful birthday. 
---
MY ADVISOR
By Message Guy
I know I was a handful,
At times a little much,
But you always guided me,
With your gentle touch.

And now that I'm older,
I think I'm much wiser,
But I have my doubts,
I still need you as my advisor.

Happy birthday!

---
THE EVENT OF THE YEAR
By Message Guy
Happy birthday, little princess,
You're lovelier than the reddest rose,
Minute by minute I love you more,
The truest love of all, for all I know.
Have a special day, sweet daughter,
I want to see you smile ear to ear,
Birthdays are meant to be celebrated,
And yours is the event of the year.
---
SO PROUD OF YOU
By Message Guy
We'd really like to tell you how much,
We love being your Mom and Dad,
You're such a wonderful, kind person,
The finest child anybody's ever had.

We wish you the best of the best,
May the dreams you prize come true,
But whatever hand you're dealt,
Know we're already so proud of you.
---
Message Guy
Creator of this site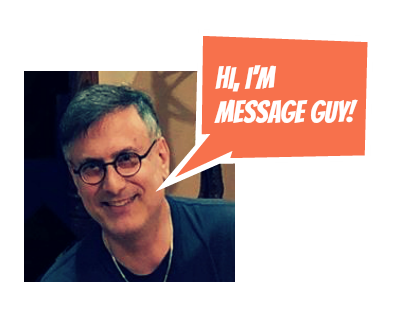 Kevin, the "Message Guy" who writes the birthday wishes, quotes, poems, toasts and speeches on BirthdayMessages.net, has been a content writer since 1993. He created this site in 2012 to share the power of words with you on one of the best days of the year — the birthday of a loved one.

Can't Find
What You Need?
By Kevin (aka "Message Guy")
Copyright © 2013-2020
BirthdayMessages.net.
All rights reserved.
All trademarks and service marks
are the property of their
respective owners.
The copyrights of all birthday
messages on this website
belong to the individual authors.
Site 
Powered By
Solo Build It (SBI)
Build Your Own Website