30th Birthday Wishes
---
Home > Birthday Wishes > 30th Birthday Wishes
The 30th birthday wishes here should do the trick! Unlike anyone over 30, you can trust the great birthday greetings right below. Rest assured you'll find only original, beautifully written birthday messages for the 30 year olds in your life.
Message Guy Tip #31
30 is a milestone birthday we like to celebrate in a really big way. But it's not as notable as turning, say, 21, 40 or 50, so figuring out what message to send can be hard.
Should you pick something serious? Inspiring? Funny? As always, it depends on the feelings you want to express and, of course, the personality of the message's recipient.
Read more ►
| | | |
| --- | --- | --- |
| To me, you're still a wide-eyed kid — with three decades of hard knocks and easy pickings to call yourself 30. Happy 30th birthday! | Wow, you're 30 now. There's no better time in your life to celebrate with friends or family…except if you're 29 or younger. Happy 30th! | Now that you're in your 30s (even if it's just for a few hours), you're actually nearer to the big 4-0 than the smaller 2-0. Yep, you're officially old. Happy birthday! |
30th birthday wishes for 30 somethings
| | | |
| --- | --- | --- |
| At 30, you suddenly become more mature, more responsible, more self-disciplined, more reliable, more grown-up: just like your parents. Happy 30th birthday! | At 30, it's time to start acting your age. Na! Let's party until we can't remember how old we are. Happy 30th birthday! | 30 is as good as any age — if not more so — to start making your dreams come true! Have a great 30th birthday! Here's hoping it's the start of something really big! |









Message Guy Pick

When I chose this birthday wish, I had one thing in mind. Read more ►



You're 30 and, gasp, unmarried, so you may feel like you've been left out in the cold. Don't. Things are just starting to heat up. The 30s are going to be your hot years. Happy 30th birthday.
Top of 30th Birthday Wishes
| | | |
| --- | --- | --- |
| Wishing you the most amazing of greetings to your third decade. It's going to be just, well, amazing. Happy 30th birthday! | Happy 30th birthday! Don't look so sad! Turning 30 is not so bad. It's actually pretty cool. I think you'll like the 30s. | Say farewell to the 20-somethings. May they rest in peace! Long live the 30-somethings. Happy 30th birthday!  |
Message Guy Tip #32
Want to see 10 really, really, really
funny 30th birthday wishes for family and friends?
They're right here! Read more ►
Wishing you all the happiness, health and success you deserve...A lot. Have an fantastic 30th birthday! 

Now that you're 30, you know what you have to do...start counting down to your 40s. 
Happy 30th birthday! 

Everything worth knowing I learned after I was 30. Here's to a decade of incredible wisdom. Happy 30th birthday!

| | | |
| --- | --- | --- |
| I'm in the unpleasant duty of telling you that your 20s have lost the battle against time. From now on, the 30s are in command of your hopes and dreams. Happy 30th birthday! | 30 is only a number that's close to 29 but, as a rule, never quite gets there. Happy 29th birthday...again! | After 30, your body has a mind of its own. Welcome to old age. Happy 30th birthday! |
---
---
---
Message Guy
Creator of this site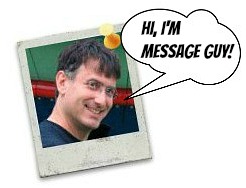 Meet the veteran writer
behind every message 
Like this site?
Please show your support


"Like"

Message Guy
AMAZON GIFT CARDS

Instant Gift Card Delivery

Email

Facebook

Print at home

FREE One-Day Delivery

In a gift box
---
Check out these popular pages...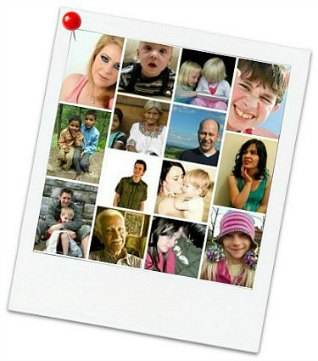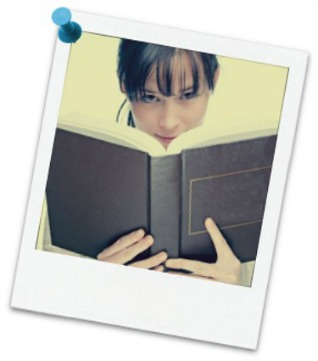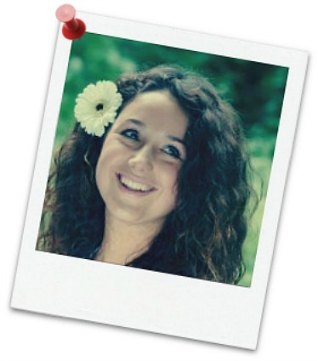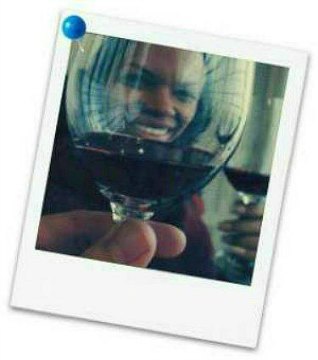 ---