Daughter Birthday Wishes
---
Home > Birthday Wishes > Daughter Birthday Wishes

Quick Links
Because finding the right daughter birthday wishes is definitely a labor of love for you, your search should start with the best of the best birthday messages for daughters.
Look no further — you'll find all the birthday verses you need right here, right below. 
How will you know you've found the right birthday greeting for your daughter? You'll know. It will be the one that completely captures the immense love, pride and affection you have for your daughter.
Besides, with such a huge choice of daughter birthday message styles to choose from on this page, it's almost impossible to go wrong here. Start your search for the perfect birthday verse right now...
Message Guy Tip #65:


How to choose daughter birthday wishes...
For many people, writing does not come so easily, making it harder to figure out what to put into a birthday card for their daughter.
If you fall into this group, it's only natural to feel a little reluctant about writing (or even choosing) your own message for your little or big girl.
After all, like any parent, you don't want to mess up your daughter birthday wishes. So how do you pick the right messages? It depends on...
Read more ►
| | | |
| --- | --- | --- |
| Having you as my daughter is my greatest accomplishment — and I didn't even do a thing. You did it all, just by being you. Happy birthday, sweetie! | Like a cherished memory, you become even sweeter, more precious and lovelier with time. Happy birthday, my sweet darling. | I don't know what I did in a previous life to deserve you as my daughter in this lifetime. Whatever it was, it must have been incredible to end up with an incredible daughter like you. Happy birthday, sweetheart! |
Message Guy Pick
The daughter birthday wish below is my pick on this page because... Read more ►
| | | |
| --- | --- | --- |
| | Happy birthday to my precious daughter. Even when I think that you cannot get any more wonderful, adorable, caring and beautiful, you do. You amaze me, sweetie, even when I thought I could no longer be amazed by anything.  | |
| | | |
| --- | --- | --- |
| You've given us something that no one else could ever do — a daughter's undying love, concern, loyalty and devotion. There's nothing greater, nothing more life-giving — except you yourself. Happy birthday, our sweet darling. | Sure, you're my daughter. But this is not the only thing that defines you. Your love, your beauty, your caring, your intelligence, your humor, your ambition — those and more add up to the wonderfulness of you. Love you lots and lots. Happy birthday!  | The judges have just made their decision and the winner of the "World's Best Daughter" Award is...you! I just knew you would win. You certainly deserve this title. Happy birthday, my incredible prizewinner! I love you. |
Top of Daughter Birthday Wishes
| | | |
| --- | --- | --- |
| In my heart, you'll always be my little girl, my beautiful princess. In my eyes, you're a successful, funny, loving, caring, inspirational woman. Either way, you're great. I love you. Happy birthday!  | There's one word for you. Incredible. I think it says it all. You're incredible in all the ways that matter. And you're my incredible daughter. Happy birthday. I love you incredibly. | I'm not just grateful that you're my daughter. I'm grateful for your love, kindness, hope, smarts, friendship, support and, more than anything else, the privilege to give it all back to you. Happy birthday, sweetheart! |
Don't forget these daughter birthday wishes...
| | | |
| --- | --- | --- |
| You make everything about life sweeter than all the candy in the world. Happy birthday, my little sweetie! | Happy birthday, darling. You make me smile. You make me laugh. You make me cheer. You make me happy. I will always be there to do the same for you. | I don't want your birthday wishes to come true! I want much more for you. I want everybody's birthday wishes for you to come true. I love you. Happy birthday! |
| | | |
| --- | --- | --- |
| If I had all the time in the world to write about how I feel about you, I would write a 100-volume magnum opus — and that still wouldn't contain enough words to express my undying love for you. Happy birthday, my sweet princess! | Happy birthday, sweetie! You've brought more light into our lives than a zillion suns. You're the brightest part of our day, week, year and lives. | Our darling girl, we're so glad you came along. You've made our world infinite times richer than you could ever imagine. Happy birthday! We love you! |
---
---
---
Message Guy
Creator of this site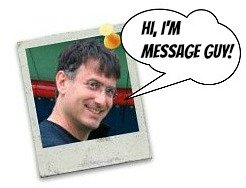 Meet the veteran writer behind
every birthday message here
---
Share a birthday message
Share a smile today
---
Check out these popular pages
---
Help me get the message out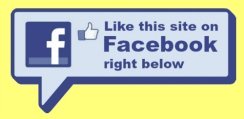 A big THANK YOU to all my Facebook fans!
Follow
BirthdayMessages.net


on Facebook
---

By Kevin - Message Guy 
Copyright © 2013-2017 
BirthdayMessages.net.
All rights reserved.
All trademarks and service marks
are the property of their
respective owners.
The copyrights of all poems
on this website
belong to the individual authors.