Mom Birthday Wishes
---
Home > Birthday Wishes > Mom Birthday Wishes

Quick Links
Great mom birthday wishes can make any mother's eyes well up with tears of joy or put a great, big smile on her face. Either way, you've done right by your mother.

For me, there are few things in life that give me as much joy as seeing my Mom's face light up from something I've written for her.
I think you'll enjoy watching your Mom beam with joy after reading your birthday greeting for her, so choose your birthday verse for her carefully.
On this page, you'll find birthday messages for mothers that will make your Mom cry like a baby or laugh like a child. What a wonderful gift to give your mother on the most special day of the year for her.

Message Guy Tip #53:


How to select mom birthday wishes...
Moms are super special. A mother is a wonderful combination of warmth, kindness, laughter and love. This should be rewarded with a special birthday message that makes your Mom feel as special as she makes you feel.
So figuring out what message to choose is easy. Make it as heartfelt as possible. But "heartfelt" does not only mean that you have to select a tearjerker. What should you choose? To me...
Read more ►
| | | |
| --- | --- | --- |
| For every year of my life, you've easily won the "Best Mother of the Year" Award. No one comes even within a mile of your winning ways. Wishing you a birthday as great as you are, Mom. | Even when I don't see you, the thought of you makes me feel loved. Often, I catch myself doing something right and realize that it was you who taught me to do it. I owe so much to you, Mom! Happy birthday! | Thank you for never, ever giving up on me, when everybody else thought I was bad news. You had faith in me. You loved me. Now I'm a better and happier person. You're my champion, Mom! Happy birthday! |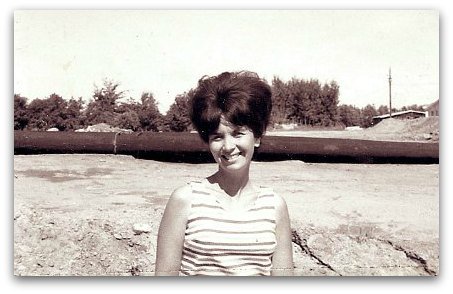 My Mom. Still smiling. Still flying like an eagle. My inspiration for every Mom Birthday Wish in this section and my muse for everything that matters in my life.
May the force always be with you.
| | | |
| --- | --- | --- |
| I'm older but I need you more than ever. When the world gives me a cold shoulder, there's nothing like one of your warm hugs to make everything alright again. Wishing you a birthday as heartwarming as you. | Nobody, including me, ever tells you how amazing you are as a mother. Well, Mom, I'm luckier than the luckiest lottery winner to have you as my mother. Happy birthday! | I have success because you're my Mom. I have happiness because you're my Mom. I have love because you're my Mom. I'm so glad I have you as my mother. Happy birthday! |

Amazon Birthday Central
One stop for birthday gifts, cards, party supplies & deals
I truly hate how long it takes to shop all over the place for the perfect birthday gifts, cards or party supplies. If you're like me, you just want to get right to the "good stuff" as soon as possible. That's why I put together the links to Amazon below.

Simply click any link below to choose gifts, cards, party supplies and deals from AMAZON that you know your mother will love:
PLUS:
Advertisement
Message Guy Pick
| | | |
| --- | --- | --- |
| | When I say that there's no other Mom like you, I don't just mean that you're a kind, loving mother. I mean that you're a kind, loving, intelligent, gentle, inspiring, generous, sweet, real and rare friend (plus you're my mother). Happy birthday, Mom! | |
What do Moms want to hear?
Here are the Top 10 things...
The best place to look for what Moms want to hear on their birthday is a Mother's Day article...so that's what I did. What I found was a piece on the 10 things Moms want to hear. Take a look at the list — it may just help you pick a mom birthday wish. Want to read it? You'll find the article right here. 

| | | |
| --- | --- | --- |
| Because you invested all your time, energy and tender, loving care in me, I have a wealth of friendships, family, happiness, honor, respect and love. I'm so grateful that you're my mother. Happy birthday, Mom! | No star has ever sparkled like you. No angel has ever earned her wings like you. No diamond is as rare as you. There's no mother like you. Happy birthday, Mom!  | God works in mysterious ways but I know why He chose you to be my mother. Whatever I am today and whatever I will be tomorrow is because of your love, Mom. Happy birthday to the world's best mother! |
Top of Mom Birthday Wishes
Your Mom would want you to keep looking
Besides, below are more mom birthday wishes 
| | | |
| --- | --- | --- |
| Happy birthday to the greatest friend I will ever have, the most amazing woman I know and an even more awesome mother. I feel blessed to have you as my Mom.  | Mom, thanks for everything. You gave me life and you've made my life full of hope, happiness and love...just by loving me! May you always have a happy birthday, today and every year!  | Behind every great man or woman is a mother who has their back when everybody else is busy stabbing it. That mother is you. Happy birthday, Mom! |
| | | |
| --- | --- | --- |
| Words are not enough to express the gratitude that you deserve for all that you have done for us throughout the years. So we'll try: We love you. Happy birthday, Mom! | Despite my selfishness and stupidity, you've always given me your love, no strings attached. You're not crazy, so you must be the world's best Mom. Yes, that fits. Happy birthday, Mom! | You are more than just a mother to me — you are my teacher, my strength, my guidance and my best friend. Thank you for giving me every part of yourself. Happy birthday, Mom!  |
---
---
---
Message Guy
Creator of this site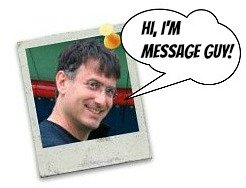 Meet the veteran writer
behind every message 
---
Click here to easily
create your own site
(and work for yourself)
---
Share a birthday message
Share a smile today
---
Check out these popular pages
---
Help me get the message out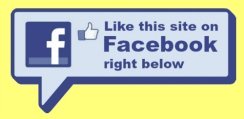 A big THANK YOU to all my Facebook fans!
Follow
BirthdayMessages.net


on Facebook
---

By Kevin - Message Guy 
Copyright © 2013-2016
BirthdayMessages.net.
All rights reserved.
All trademarks and service marks
are the property of their
respective owners.
The copyrights of all poems
on this website
belong to the individual authors.