18th Birthday Wishes
---
18th birthday wishes can be funny or serious — or both. But they should never be clichéd in any way. The average 18 year old has seen and heard it all (or thinks he or she has), so "corny" is out of the question.
The best 18th birthday messages tap into the mindset of your average 18 year old, who is consumed with social media and everything else online. In other words, you need original 18th birthday greetings that can penetrate this cyberspace-jaded crowd. You need to be "real" (not contrived or patronizing) with your birthday wish.

The 18th birthday messages on this page are 100% original and 100% real. Guaranteed! See for yourself.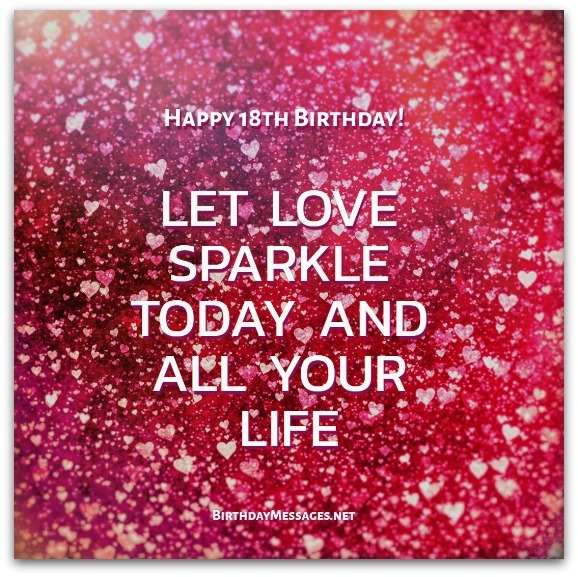 Message Guy Tip #28:


How to pick 18th birthday wishes
When people turn 18 (in many countries, such as Canada), they legally become adults with grown-up privileges, like drinking alcohol, voting and driving. So, should you just stick to drinking jokes with your 18th birthday messages? Yes and no. Here's why...
Read more ►
| | | |
| --- | --- | --- |
| Happy 18th birthday! Welcome to the world of adults. It's a crazy world, full of sinners and saints. You'll fit right in.   | At 18, when it's okay to think more about yourself, you think only of others. You are already an old soul. You're definitely ready to be an adult. Happy birthday!  | Happy 18th birthday! You're an adult now. Now you can do everything legally you've been illegally doing since you were a kid. |
| | | |
| --- | --- | --- |
| Happy 18th birthday. Today, you've become a full-fledged adult, but don't let this fact go to your head. Your parents still make your bed! | Happy 18th birthday. Don't start to take yourself too seriously. Nobody else is about to. | Now that you're 18 years old, you're both a teenager and an adult — old enough to move out on your own, yet still young enough to get your parents to do your laundry. Happy birthday! |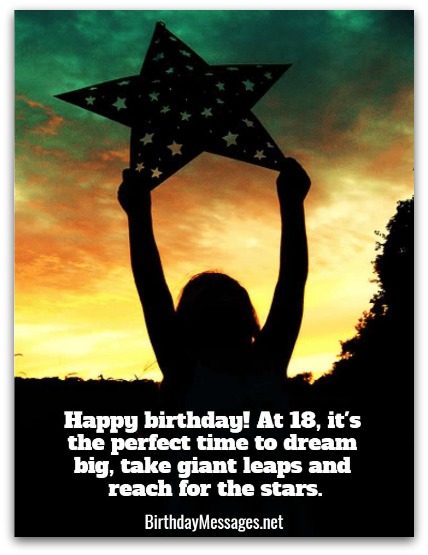 | | | |
| --- | --- | --- |
| Happy 18th birthday. You're no longer a kid. You're a grownup. Make us proud! | Happy 18th birthday! Today, my advice for you is simple: live each day of your life like it's your birthday. Celebrate what makes you, you. | Turning 18 is a life-changing experience. Take it slowly and enjoy every second! Happy birthday. |
| | | |
| --- | --- | --- |
| Today, you turned 18 and turned into an adult. You future looks so bright. You must be because you're a source of light wherever you go. Happy birthday! | Happy 18th birthday! Welcome to the world of adults! Bottoms up! | Happy 18th birthday. Life is a beautiful dance. Keep dancing to your own beat. |
| | | |
| --- | --- | --- |
| Happy birthday. At 18, your life has only just begun. May yours be a long journey into the light. | Since the day you were born, you've brought us only joy and wonder. We cannot wait to see all the amazing things you'll do with the rest of your life. Happy 18th birthday. | You're already a star at 18. The world is yours to enjoy, protect and brighten. Happy 18th birthday. |
| | | |
| --- | --- | --- |
| Now that you're 18, you're responsible for yourself and the world around you. Be your best. Happy birthday! | Happy birthday! At 18, it's the perfect time to dream big, take giant leaps and reach for the stars. | Happy 18th birthday! Don't worry about acting like an adult just yet. Today, we party like rock stars. Tomorrow, like mature adults, we pretend it never happened! |
| | | |
| --- | --- | --- |
| Is your 18th birthday everything you imagined? No? Don't worry, things only get worse...until you hit 30, when you want to be 18 again! Happy birthday! | A wonderful, challenging, intriguing time of your life begins at 18. I only have one piece of advice for you: be yourself because you have so much to offer the world of adults. Happy 18th birthday! | Welcome to womanhood. Yes, I know I said the same thing when you turned 12. This time I mean it. Happy 18th birthday! |
Message Guy Pick
I chose the 18th birthday wish below for a particular reason.
Read more ►
| | | |
| --- | --- | --- |
| | Your 18th birthday is a special occasion — it's when you get to celebrate your leap into adulthood. You know what that means, right? Let's party until we puke! Happy 18th birthday! | |
| | | |
| --- | --- | --- |
| Happy 18th! You finally know what it feels like to be "legal." It's just like before, except you can now buy beer with an ID that actually has your photo on it. | The word "teen" may be attached to the end of your age but that doesn't mean you're still a teenager. At 18, you're a grownup. It's time to take on grownup things. Besides, you're more than ready. Happy birthday! | Happy 18th birthday! You must now act like an adult: You should not start voting (even though you can now legally vote) and should begin drinking (even if you can't drink legally until you're 21). |
Top of 18th Birthday Wishes
| | | |
| --- | --- | --- |
| Happy 18th birthday! Now you only have one rule to follow: Don't piss off the bouncer or bartender at your favorite bar. | At 18, you may think that money can buy you anything, even love, but what it can buy is not worth a dime. The best things in life can't be bought or sold — they can only be given. Happy birthday. | Welcome to adulthood. Now go make your bed and pick your clothes off the floor. Happy 18th birthday!  |
| | | |
| --- | --- | --- |
| Happy 18th birthday! May you live life like it's birthday every day.  | Happy 18th birthday! As your birthdays come and go, may you always remember that growing older doesn't mean growing up. Stay young (it's good for the heart). | Happy 18th birthday! Your adolescence is officially over. No more teenage angst and pimples. The best is yet to come, along with adult angst and pimples. |
Want to add a few inspiring tips to your messages?


Here are tips 18 year olds may want to hear...
I love "What I would tell my younger self" type of articles, so when I found the article "18 Things I Wish Someone Told Me When I Was 18" by Marc Chernoff and Shaun Boyd, two bloggers, I knew I had to share it with you. Why? Because it offers some inspiring thoughts that can easily complement the 18th birthday messages on this page. 
Here are the 18 tips you may want to add to my 18th birthday wishes:
"Commit yourself to making lots of mistakes. 
Find hard work you love doing
Invest time, energy and money in yourself every day
Explore new ideas and opportunities often
When sharpening your career skills, focus more on less
People are not mind readers.  Tell them what you're thinking
Make swift decisions and take immediate action. 
Accept and embrace change. 
Don't worry too much about what other people think about you. 
Always be honest with yourself and others. 
Talk to lots of people in college and early on in your career. 
Sit alone in silence for at least 10 minutes every day. 
Ask lots of questions. 
Exploit the resources you do have access to. 
Live below your means. 
Be respectful of others and make them feel good. 
Excel at what you do. 
Be who you were born to be."
If you want to check out the full article, click here to read it.  
---
Message Guy
Creator of this site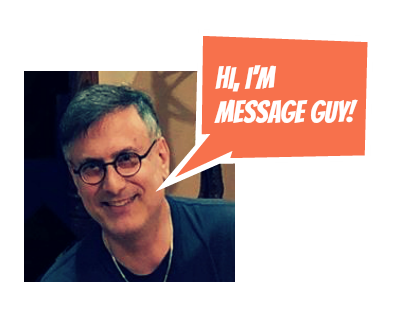 Kevin, the "Message Guy" who writes the birthday wishes, quotes, poems, toasts and speeches on BirthdayMessages.net, has been a content writer since 1993. He created this site in 2012 to share the power of words with you on one of the best days of the year — the birthday of a loved one.

Can't Find
What You Need?
By  Kevin (aka "Message Guy")
Copyright © 2013-2021
BirthdayMessages.net.
All rights reserved. 
All trademarks and service marks
are the property of their
respective owners.
The copyrights of all birthday
messages on this website
belong to the individual authors.
Site 
Powered By
Solo Build It (SBI)
Build Your Own Website