☰ Menu BIRTHDAYMESSAGES.NET
1st Birthday Wishes
---
Still looking for 1st birthday wishes as lovable as a 1 year old? Look no further!
You've just come upon more Onederful birthday greetings for the little cuties right here.
All the birthday wishes for 1 year olds on this page share a very important quality: each makes a great message for Mom or Dad to read out loud at the party or just to the birthday girl or boy (since the little tike can't read your message yet).
If you need a little push in the right direction, take a look at my tips on selecting 1st birthday wishes right here. 
Birthday greetings as Onederous as your little darling
| | | |
| --- | --- | --- |
| Happy 1st birthday to the cutest little scamp of a kid I've ever known! | Hoping you have a great start in life, my precious, little darling. Let's start with your 1st birthday! Hope it's so happy! | You've turned one today, so you may have your cake and eat it — with your hands, feet, face, whatever. You're only one once! Happy birthday! |
| | | |
| --- | --- | --- |
| Happy 1st birthday to my favorite 1 year old. You're so special that even the birds sing when they see you come their way.  | Happy 1st birthday to my favorite rolly polly of love, my honey bunch of joy. | Blow out your candle, make a wish and I will give you a gigantic, juicy kiss. So be swift because you know what comes next — that's right, your gifts. Happy 1st birthday! |
| | | |
| --- | --- | --- |
| Happy 1st birthday to a super-cute bundle of joy so full of energy. Lots and lots of energy! | It's so hard to believe that you came into our lives only 12 months ago — now we can't even imagine our days and nights without you and your wonderful, toothless smile. Happy 1st birthday, sweetie! | Exactly 365 sleepless nights ago, you made your presence very known to your parents. As your grandparents, we wouldn't have it any other way. Happy 1st birthday, sweet pea! |
Top of 1st Birthday Wishes
| | | |
| --- | --- | --- |
| Yahooooo! We finally get to celebrate your 1st birthday! So let's party until the last piece of birthday cake is eaten. Happy birthday! | Yay, it's your very 1st birthday with your 1st birthday candle on your 1st birthday cake. Even better, it's your 1st year of birthday gifts. | Hoping you shake, rattle and roll every second of your first birthday! |
| | | |
| --- | --- | --- |
| Happy 1st birthday to the world's dearest, little man (our beautiful boy). | Your first birthday is the best one. It's the only time in your life you get to eat cake with your hands and feet! Have a yummy, messy 1st birthday! | Enjoy your 1 year old because, pretty soon, your little darling will yell, for all to hear, you have yucky breath and giggly arms. Happy 1st birthday! |
| | | |
| --- | --- | --- |
| It seems like only yesterday you were crawling everywhere your little hands and feet would take you. Now you're running circles around everyone. Keep it up, champ! Happy 1st birthday! | When you turn 1, it's just about time to stand on your own two feet and see the world differently — two feet off the ground. Happy 1st birthday! | With your Bette Davis eyes, Mona Lisa smile and Shirley Temple dimples, you're going to be the next (name of pretty celebrity)! Have a wonderful 1st birthday, beautiful! |
---
<<Previous   1    2  
Message Guy
Creator of this site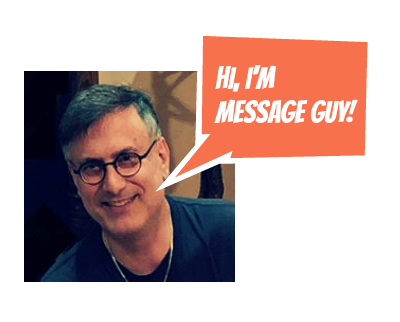 THE GUY BEHIND THE BIRTHDAY MESSAGES
LEARN MORE ABOUT MESSAGE GUY

---
Click and Jump to the Popular Pages Below
New!
Can't Find What You Need?
---