☰ Menu BIRTHDAYMESSAGES.NET
1st Birthday Wishes
---
Except for tiny kittens, puppies, ducklings and the 1st birthday wishes on this page, there aren't many things in life cuter than a 1 year old. Actually, there is...two 1 year olds.

Birthday messages for 1 year olds can be (and should be) just as cute. The ones on this page are as cute as they come, even for the parents of your birthday boy or girl.
Take a moment or two to look at my 1st birthday messages below and pick the verse that feels just right for your favorite infant!
Message Guy Tip #17:
How to pick 1st birthday wishes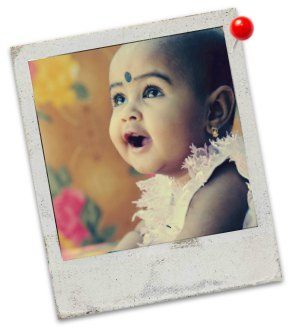 You would think that choosing 1st birthday wishes for the 1 year olds of family and friends is easy to do...but it isn't. Why the difficulty? It's hard to pick the right verse because you may be focusing on the wrong recipient.

When we look at 1st birthday messages, we think of the birthday girl or boy, not the parents of these wonderful children. That's not the right approach. It's not the child who will be reading your message.
Read more ►
Birthday messages as Onederful as your favorite 1 year old
| | | |
| --- | --- | --- |
| Wishing you a Onederfully, Onederful birthday full of Oneder. | Wow, I can't believe you've already turned one. You're so (beautiful, handsome). Happy 1st birthday! | One is more Onederful than you ever Onedered. Happy 1st birthday! |
| | | |
| --- | --- | --- |
| Happy 1st birthday! At your age, life is full of so many opportunities...to throw food at grown-ups. | Eating with your hands is a privilege and duty at your age. Time to get down and dirty. Happy 1st birthday! | Happy 1st birthday! Remember that there's more to life than birthday cake, balloons and presents. There's also ice cream. |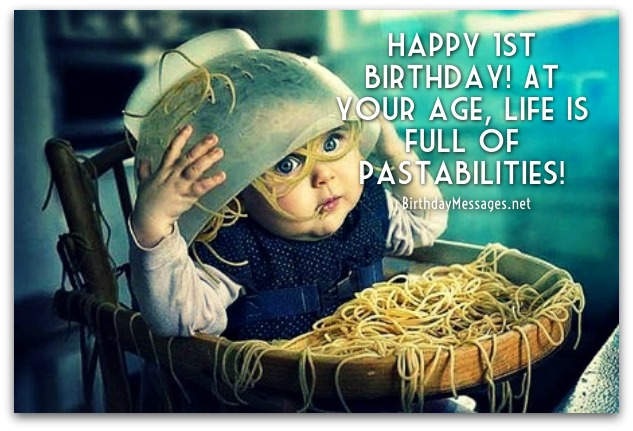 | | | |
| --- | --- | --- |
| I want to be the 1st person to wish "happy 1st birthday" to the 1st baby in the family.   | This is just the first of many "happy birthdays" for you. Have a deliciously fun 1st birthday, little cutie!  | Turning 1 is a big deal! It's time to rattle and roll! Happy 1st birthday! |
Message Guy Pick
Below is my top pick because it's the epitome of what a 1st birthday wish should be.
Read more ►
| | | |
| --- | --- | --- |
| | My little darling, may every year of your life be as happy-go-lucky as your first one. Happy 1st birthday! | |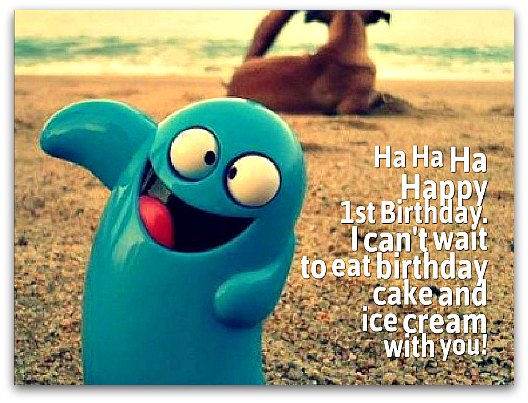 | | | |
| --- | --- | --- |
| You're growing up so fast. Wow, you're now 2 feet tall. Happy 1st birthday, big <boy, girl>. | Now that you're 1, I have some important advice for you: don't eat the sand in the sandbox. You can do everything else. Happy 1st birthday! | Turning 1 means never having to say you're sorry. Just cry and only stop when your Mom and Dad have forgiven you. Enjoy the good times, while they last! |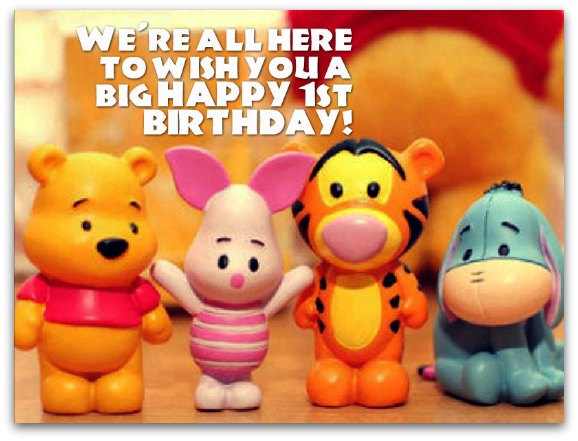 Keep looking!
You'll find more 1st birthday wishes below...
| | | |
| --- | --- | --- |
| Happy birthday to a magical one year old who has put me deep under <his, her> spell. | It's so much fun when you turn 1. Happy 1st birthday, my little sweetheart! Enjoy every moment! | I want to give you a big hug, my precious little bug. Happy birthday, my love! |
Top of 1st Birthday Wishes
| | | |
| --- | --- | --- |
| You've grown up so much already, my little one. Happy birthday! | You can do whatever you care to do because you're turning one today. So have as much fun as you want. Happy 1st birthday! | Happy birthday to an incredibly great-looking one year old (considering your genes). |
---
Message Guy
Creator of this site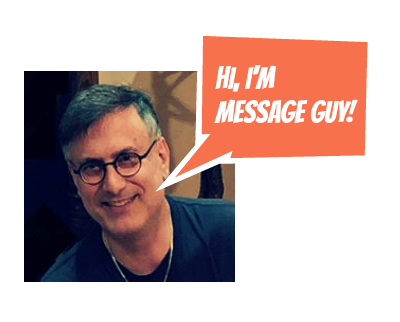 THE GUY BEHIND THE BIRTHDAY MESSAGES
LEARN MORE ABOUT MESSAGE GUY

---
Click and Jump to the Popular Pages Below
New!
Can't Find What You Need?
---