21st Birthday Wishes
---
21st birthday wishes can be funny or serious, but they should never be dull, unoriginal or predictable.
The birthday messages on this page are uniquely perfect for your 21-year-old birthday girl or boy. 
With 21 year olds, you can be funny or serious with your 21st birthday greetings. Which way is right? It depends.
Generally speaking, it depends on the personality of the birthday girl or boy. It also depends on how they see their life at this juncture. For some, it's a non-stop party. For others, it's a window of opportunity. For still others, it's more of the same. Arm yourself with this knowledge and you'll choose the right 21st birthday messages. 
If you need to see some 21st birthday message tips, click here to see my helpful hints that come with Message Guy Tip #68 on Page 1 of this section.

| | | |
| --- | --- | --- |
| Happy 21st birthday! May your 21st special day be 21 times more special than your first birthday...and as amazingly special as you are. | Happy 21st birthday! You're now entering the serious adult world. Before you close the door on your youth, take a few souvenirs to stay young at heart in the years to come. | Wishing you a lifetime of all the things that matter most! More than anybody else I know, you deserve the best. Happy 21st birthday! |
Have no idea what to say?
Here are some suggestions...
Looking for the best advice to give a 21 year old through your birthday message? The best place to look? The horse's mouth — in other words, what an actual 21 year old has to say on the topic.
Need pointers for a birthday girl? Click here for the female perspective. 

Want hints for a birthday boy? Click here for the male point of view.

| | | |
| --- | --- | --- |
| Hoping your 21st birthday — plus all the benefits and privileges that come with it — exceeds your expectations. | May your 21st birthday be filled with the joy, wonder and excitement of the wonderful times to come.  | The best years are yet to come. If not, a little bourbon, scotch and beer wouldn't hurt you. Happy 21st birthday! |
| | | |
| --- | --- | --- |
| At 21, the whole wide world is at your feet. You can now legally do a world of good or bad. Do the right thing. Happy 21st birthday! | I'd like to raise a toast to your 21st birthday and all the toasts we can raise now. Cheers!  | You're celebrating your 21st birthday in the 21st century. What more could you ask for? Maybe 21 beers or 21 at blackjack?  |
Haven't found anything yet?
Take a look at the 21st birthday wishes below...
| | | |
| --- | --- | --- |
| Hooray, you're 21! Happy birthday! That makes you old enough to drink alcohol and gamble — and young enough to get your parents to pay for it all. | Happy birthday. Now that you've turned 21, I have one piece of advice: keep laughing...it'll keep you young! | Don't look back and count the years. Live in the present and count all the birthday wishes just for you! Happy 21st birthday! |
| | | |
| --- | --- | --- |
| Congratulations! You have made it through 21% of your amazing life. Now enjoy 100% of the remaining 79%. Happy 21st birthday! | Take pride in what you've already accomplished in the past and look forward to everything you'll achieve and enjoy in the future. Happy 21st birthday! | Wishing you a life as exciting, cheerful, liberating, insightful and brilliant as your 21st birthday. |
---
<<Previous     1    2    3    4    Next>>
Message Guy
Creator of this site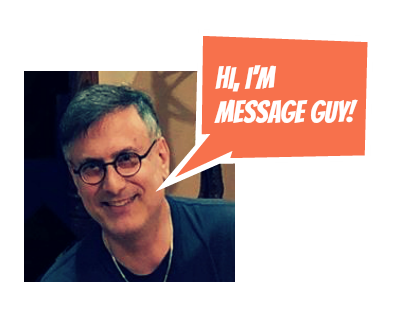 Kevin, the "Message Guy" who writes the birthday wishes, quotes, poems, toasts and speeches on BirthdayMessages.net, has been a content writer since 1993. He created this site in 2012 to share the power of words with you on one of the best days of the year — the birthday of a loved one.

Can't Find
What You Need?
Follow on FeedBurner
By  Kevin (aka "Message Guy")
Copyright © 2013-2021
BirthdayMessages.net.
All rights reserved. 
All trademarks and service marks
are the property of their
respective owners.
The copyrights of all birthday
messages on this website
belong to the individual authors.
Site 
Powered By
Solo Build It (SBI)
Build Your Own Website