☰ Menu BIRTHDAYMESSAGES.NET
40th Birthday Wishes
---
Before you send 40th birthday wishes, before you even search for a birthday greeting below, you need to keep in mind that the soon-to-be 40 year old on the receiving end of your birthday message is feeling, how should I put it, old. Making him or her feel special, if that's what you truly want to do with your birthday wish, can be slightly challenging. 
Platitudes like "you look great for your age" or "the 40s are going to be great" are not enough. You need 40th birthday messages that strike a balance between the "happy" and "inspirational" sides of turning 40 to make the birthday girl or boy feel special on the most special day of the year for him or her.
Fortunately, you'll find plenty of well-balanced 40th birthday verses (in all shapes and sizes) below.
| | | |
| --- | --- | --- |
| Don't think of 40 as halfway to 80 and oblivion. In fact, don't think about turning 40 at all. Think about all the things you can do at 40 that you never had a chance to do before.  | The 40s may be the new 20s, but certain things don't change: At 20, you're young and stupid. At 40, you think you're young, which makes you do stupid things. Happy 40th birthday! | Turning 40 may not get you everything you expect but it will certainly give you a wheel around your waistline. Let the good times roll. Happy 40th birthday. |
Want to know what 40 year olds are thinking?
Check out what "Dr. Romi" has to say...
Dr. Romi, a neurologist, professional speaker and certified life coach, believes that people who turn 40 have a "mindful shift in perspective." Interesting stuff, especially if you're looking for the right type of birthday message for 40 year olds. Click here to read the article she wrote on this topic.

| | | |
| --- | --- | --- |
| When you turn 40, get out of your comfort zone to fulfill a dream you've always had. That's how you can make your life really begin at 40. | At 40, may all your past worries and problems vanish. May you go beyond the "you've been-there-done-that" refrain and try some new things. Happy 40th! | It's true what they say: life does indeed start at 40. With most of life's trials and tribulations behind you, you can begin to enjoy all the dues you've paid, relax and smell the flowers. Savor your 40th birthday! |
| | | |
| --- | --- | --- |
| With all the beauty and joy you've brought your family and friends the first 40 years of your life, your future is bound to be filled with all the joy and beauty in the world. I guarantee it. | At 40, you've come a long way on your journey. It's now okay to sometimes sit on your laurels. You can even lie down on your laurels…on a comfortable hammock. Happy birthday.  | Be upbeat, even proud, when you tell people that you're "middle aged." At least you aren't "end-aged." Happy 40th birthday! |
Top of 40th Birthday Wishes
Don't quit your search yet!
There are more 40th birthday wishes below...
| | | |
| --- | --- | --- |
| Here's to your 40 amazing years on earth. You have spread so much joy, wonder and love around your world. May you continue on your merry way. Happy 40th birthday! | Congratulations, stunner! You gone through 40 years of your life looking amazing! May you remain the fairest of all the rest of your life. Have a beautiful 40th birthday. | Whenever you start feeling sorry for your 40-year-old self, just remember you're really not 40 at all — you're actually 39 +1 ! Happy 39th + 1 birthday. |
| | | |
| --- | --- | --- |
| On your 40th birthday, I wish three things for you: looks to impress your lovers, energy to keep up to them and, if the first two wishes fail you, lots of money to close the deal! Happy 40th birthday! | Now's the perfect time to promise yourself you'll live life to the fullest in the years to come. Happy 40th! | Power to the people...over 40...right on! Hoping you grab the power, starting on your 40th birthday. |
---
<<Previous     1    2    3    Next>>  
Message Guy
Creator of this site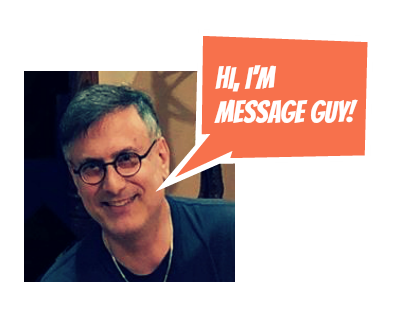 Kevin, the guy behind the birthday
messages on this site, has been a
writer, editor and translator for more
than 25 years. He decided to create
BirthdayMessages.net in 2012 to
share his passion for quotes on the
best day of the year — your birthday.
---
Jump to the Popular Pages Below
Can't Find What You Need?
---
By Kevin (aka "Message Guy")
Copyright © 2013-2019
BirthdayMessages.net.
All rights reserved.
All trademarks and service marks
are the property of their
respective owners.
The copyrights of all birthday
messages on this website
belong to the individual authors.
Site 
Powered By
Solo Build It (SBI)