Boss Birthday Wishes
---
Home > Birthday Wishes > Boss Birthday Wishes

Quick Links
Yes, selecting boss birthday wishes can be hard and, depending on your boss, may even get you fired, if you choose the wrong one. 
Stop worrying! You're a few seconds away from wonderfully original, entirely appropriate birthday messages for your boss. He or she will love what you pick — because there aren't any bad choices on this page.
Of course, if you need a little help with picking the perfect birthday greeting for your boss, go straight to Message Guy Tip #33 (right below). 
Message Guy Tip #33:


How to select boss birthday wishes...
Picking a birthday wish for your boss is not easy. Even if you have the best boss in the world, this is not an occasion you want to mess up.
So what type of boss birthday message should you select? If it's...
Read more ►



See the Top 100 inspirational quotes of all time
Click anywhere here to enter the InspirationalQuotes.zone
Created by Kevin, Creator of BirthdayMessages.net (this site)


| | | |
| --- | --- | --- |
| For me, it's been a wonderful opportunity to work with you on your team. Have a great birthday, boss! | Happy birthday to the best-ever boss! Wishing you the fortitude to accomplish your goals and the vision to inspire us to achieve ours. | Happy birthday to an amazing boss and an even more amazing individual! |
| | | |
| --- | --- | --- |
| Only our best birthday wishes for a magnificent boss like you, someone who knows exactly how to inspires us to greatness! | Wishing you a wonderful birthday! We, your team, owe you more than we can ever repay you for your pillar of strength and inspiring leadership! | Happy birthday to a boss who can transform even the hardest of days into a rewarding, fulfilling experience! |
| | | |
| --- | --- | --- |
| Happy birthday, boss! May you have another 12 months of rewarding achievements! | We, your team, are so fortunate to have an incredible boss like you, someone who is both an awesome coach and an excellent person! Happy birthday! | Happy birthday to the "chillest" leader ever! May your special day be as extraordinary as your impact on us! |
| | | |
| --- | --- | --- |
| Have a magnificent birthday, boss! You deserve all the best wishes coming your way! | Happy birthday to a boss who makes every day of the week an inspiring experience!  | Happy birthday, boss! May today be the beginning of a successful year for you and our amazing team (thanks to you)! |
| | | |
| --- | --- | --- |
| Your dedication and determination inspire us to be dedicated and determined. You make us better at what we do. Here's to the best boss we ever had! Have the happiest of birthdays! | May you always have as much strength and courage to lead us and, more importantly, a truly happy life. Happy birthday, boss! | May God bless you today with a wonderfully happy birthday and years of tomorrows filled with prosperity and joy. Happy birthday, boss! |
| | | |
| --- | --- | --- |
| May you live to be 100 and may you never retire! We like you too much! We don't want to lose you! Happy birthday, boss! | We, of course, wish you a long, satisfying, successful career. But that's not all! We also wish you a life filled with joy. It's only fair — you've made ours so great! Happy birthday, boss! | This should be no surprise...we only have special birthday wishes for you, because you're such a special boss. Happy birthday! |
Message Guy Pick
I like this boss birthday wish for a very good, very real reason. Read more ►


| | | |
| --- | --- | --- |
| | You make the hours of every workday really rock. It must be the fact that you have the heart and soul of a real rock star. | I never thought I'd put it in writing but I look forward to Mondays! That's because of you!  You're the best boss ever! Happy birthday! |
| | | |
| --- | --- | --- |
| You must certainly be a rich person! That's because everyone here owes you so much...for your kindness, guidance and inspiration. Happy birthday, Boss!  | Thanking you for being a great boss just isn't enough for your special day! Thank you for inspiring us to be our best! Happy birthday, boss! | Happy birthday, boss! Your special day is special to us. You're special to us…as an incredible boss and an even more incredible friend. |
Top of Boss Birthday Wishes
| | | |
| --- | --- | --- |
| Hoping you have a long, fulfilling career with all the success you can handle…and more! You've earned it! Happy birthday, boss! | I know we never get a chance to ever say it but we think you're an amazing boss. Keep up the amazing work. Happy birthday!  | Wishing you a totally carefree, special day. Get out of here. Take a day-off! You deserve it. Happy birthday, boss! |
Can your boss actually be offended by your message?
Yes! Here's why...
I just read an article on why many people get offended by the slightest sign of disrespect. Although this piece is not exactly about "offended bosses," it does give you insight into why your boss might feel slighted by an offhand remark.
Want to read this interesting piece? Click here to check out this Psychology Today article right now. 
| | | |
| --- | --- | --- |
| Wishing the best boss all the best on what should be your best day, your special day, your birthday! | Have a wonderful birthday, boss! We think you're a wonderful person, a wonderful mentor and a wonderful friend. | It's rather unusual to have a great boss! I never thought it would happen to me. But it has…with you! Happy birthday, boss! |
Message Guy Tip #35:


The best kind of funny boss birthday wishes 
It's also okay to be a little funny
with your boss on his or her birthday.
Want to see funny boss birthday wishes?
See some hilarious (appropriately hilarious,
since you don't want to offend your boss)
birthday messages! Read more ►
---
---
---
Message Guy
Creator of this site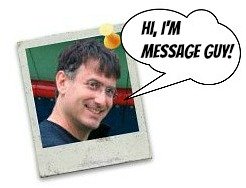 Meet the veteran writer behind
every birthday message here
---
Share a birthday message
Share a smile today
---
Check out these popular pages
---
Help me get the message out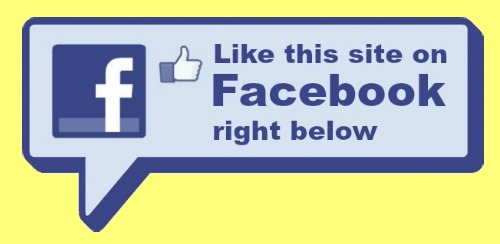 A big THANK YOU to all my Facebook fans!
Follow
BirthdayMessages.net


on Facebook
---

By Kevin - Message Guy 
Copyright © 2013-2017 
BirthdayMessages.net.
All rights reserved.
All trademarks and service marks
are the property of their
respective owners.
The copyrights of all poems
on this website
belong to the individual authors.
Site 
Powered By 
Solo Build It (SBI)