Boyfriend Birthday Wishes
---
If you haven't found the right boyfriend birthday wishes yet, it's because you haven't seen the uniquely wonderful birthday messages for boyfriends on this page.
The birthday greetings for boyfriends here each offer you a different way of expressing your love for yours...on one of the two most special days of the year for him (one is his birthday and the other one is yours). 

| | | |
| --- | --- | --- |
| I love you more than I can ever say in words, so I will just have to show you. Yes, I'm about to make this birthday the best you've ever had. Happy birthday, my love. | Happy birthday, my dearest. You're the reason I smile, the reason I laugh, the reason I jump for joy. You're the reason for everything "happy" in my life. | On your special day, you should know how much you mean to me, so I will tell you the only way I know how…with lots of love, hugs and kisses. |
You're my everything, all the time! I love you truly, madly, deeply and endlessly. Happy birthday, my love!

Just from your smile, I hoped you were the one for me. And when you opened your mouth and spoke to me, I knew. I love you. Happy birthday, darling!

Happy birthday, lover!
My love for you is the real deal.
A really, really, really big deal!

| | | |
| --- | --- | --- |
| I'm more than thankful you're in my life. I'm complete. You fill me up with love. Let's fill your birthday with love. | Happy birthday to the love of my life. Before I met you, I imagined what the man of my dreams would be like. You're so much better than I ever imagined. | For your birthday, you're entitled to one special wish for every candle on your cake. That's because I love you madly…and I know one of them will require our birthday suits! |
| | | |
| --- | --- | --- |
| When we make love, we make it amazing. Let's make your birthday all about love. | Happy birthday! I'm so lucky to have you. You're so lucky to have me. We're just two lucky people getting exactly what they deserve. Lucky us! | Every time I see your face, I feel incredibly alive, passionately in love. There's something about you that just brings out the best in me. Happy birthday! |
More boyfriend birthday wishes are waiting for you...
| | | |
| --- | --- | --- |
| You are love. My love. The love that made me whole again. Happy birthday! | Happy birthday, sweetheart. Intertwined, our two hearts beat to the same tune: our everlasting love. | Happy birthday to my greatest love. No matter the test, our love can stand it. In fact, our love can rise above it. Our love can do anything. |
| | | |
| --- | --- | --- |
| Happy birthday, sunshine! My world is a much warmer place because your love shines upon me like a hundred suns. | Happy birthday! It's time to dim the lights, get more comfortable and celebrate your birthday like never before: yes, it's time to blow out the candles on your cake. What were you thinking, anyway?  | Happy birthday! On your special day, expect more than your cake! No, not that. The other thing — my love! Maybe some hugs and kisses, too! |
Top of Boyfriend Birthday Wishes
---
<<Previous     1    2    3    4     Next>>  
Message Guy
Creator of this site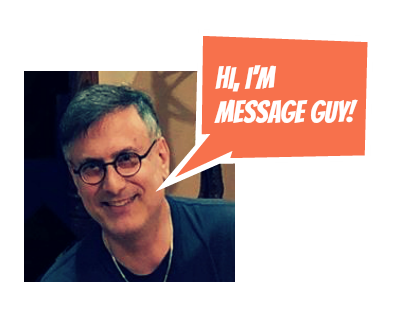 Kevin, the "Message Guy" who writes the birthday wishes, quotes, poems, toasts and speeches for this site, has been a professional writer, editor and translator for more than 25 years. He decided to create BirthdayMessages.net in 2012 to share his passion for famous quotes on the best day of the year — your birthday.

CLICK HERE TO LEARN MORE ABOUT KEVIN (AKA MESSAGE GUY) 
Can't Find
What You Need?
By Kevin (aka "Message Guy")
Copyright © 2013-2020
BirthdayMessages.net.
All rights reserved.
All trademarks and service marks
are the property of their
respective owners.
The copyrights of all birthday
messages on this website
belong to the individual authors.
Site 
Powered By
Solo Build It (SBI)