Boyfriend Birthday Wishes
---
Great boyfriend birthday wishes can make any boyfriend feel like he's the most special person in the world. The birthday messages on this page are greater than great. Why? 
The birthday wishes boyfriends below mix all the ingredients of great romantic birthday messages — love, passion, humor, honesty and appreciation — in different ways, allowing you to choose the one that perfectly expresses your deepest feeling.
| | | |
| --- | --- | --- |
| You're my sweetheart, lover, best friend, companion, constant and cheering section, all rolled up into one amazing boyfriend. Let's make your birthday as special as you. | On your birthday, I'm going to _ _ _ _  you all day and all night! Because it's your birthday, I think it's only fair if I permit you to fill in the blanks! | Happy birthday to the amazing man of my dreams and the incredible lover of my fantasies. Let's make our love real good on your special day! |
| | | |
| --- | --- | --- |
| | For some people, they want what they can't have. For me, I want what I have: you, honey. It gives me such immense joy to celebrate your special day alone with you. Happy birthday, my love. | Happy birthday! Today, more than any other day of the year, I get to show you how much I love you…and make sure all your dreams come true. Let's get started right now, lover! |
| | | |
| --- | --- | --- |
| You can't see my birthday gift but it's bigger than you and me. In fact, it's bigger than anything you've ever seen. And it just keeps getting bigger and bigger! It's the love we share. I hope you enjoy it!  | Happy birthday! Today's your chance to get whatever you want from me. Make any wish! My only requirement? It has to be in our birthday suits! That's because I love you! | In the dictionary, the word "love" is defined as "a profoundly tender, passionate affection for another person." That's not how I define love. To me, it's…"you" and "us" and what we have together. |
Top of Boyfriend Birthday Wishes
| | | |
| --- | --- | --- |
| You give the world and me so much love. On your birthday, and every day afterward, may you know only love. Happy birthday, my love, the love of my life! | Happy birthday! Your love makes me feel like we're celebrating my birthday every day of the year. On your special day, my love's going to make you feel like it's every birthday you've ever celebrated, rolled up into one day.  | This is your special day and I'm going to make it every bit as special as you. I love you more than anything or anyone. Happy birthday, baby! |
| | | |
| --- | --- | --- |
| | You make me feel like I did the first time we met: alive, beautiful and loved! For your special day and all our tomorrows, I wish the same for you. Happy birthday! | |
| | | |
| --- | --- | --- |
| Today, you may be one year older, but you've never been so handsome and sexy. And you just get better and better every day! I love you to pieces. Happy birthday, my prince! | Only the most special individuals get birthday wishes from me. You're the most special person in my life. Happy birthday! I love you, especially of all people. | Happy birthday! Hey, lover boy, it's time for your birthday presents. I have so much (I mean, so many) to give you! |
| | | |
| --- | --- | --- |
| You always make me feel good about myself. You always show me your love. On your birthday, I'm going to make you feel extra good…and show you how much I love you in more ways than one. | Your birthday wish is my birthday command. Don't be careful for what you wish for. Be naughty! Happy birthday. | Let's celebrate your special day like we celebrate our love. Yes, that way! Happy birthday, my love! |
---
<<Previous     1    2    3    4  
Message Guy
Creator of this site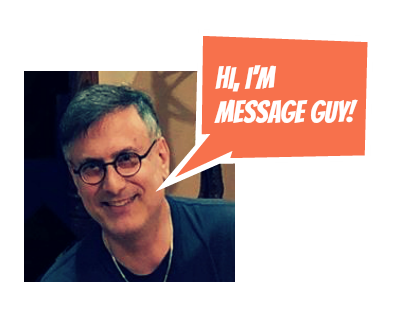 Kevin, the "Message Guy" who writes the birthday wishes, quotes, poems, toasts and speeches for this site, has been a professional writer, editor and translator for more than 25 years. He decided to create BirthdayMessages.net in 2012 to share his passion for famous quotes on the best day of the year — your birthday.

CLICK HERE TO LEARN MORE ABOUT KEVIN (AKA MESSAGE GUY) 
Can't Find
What You Need?
By Kevin (aka "Message Guy")
Copyright © 2013-2020
BirthdayMessages.net.
All rights reserved.
All trademarks and service marks
are the property of their
respective owners.
The copyrights of all birthday
messages on this website
belong to the individual authors.
Site 
Powered By
Solo Build It (SBI)