Clever Birthday Quotes
---
Here, find clever birthday quotes by famous people with an exclusive extra: unique birthday wishes (written by me) that personalize the sayings for your loved ones. This amazing combo is done for all the famous birthday messages on this page.
What is the right clever saying for you and the birthday girl or boy? To answer this all-important question, my advice is to follow your heart and listen to your brain.
Follow your heart when you find a clever birthday message that's sure to warm the heart of someone special celebrating a birthday.  Listen to your brain if the very same birthday quote brilliantly makes a point worth making on your loved one's special day. 
If you think a few tips would help you pick the best quote, check out Message Guy Tip #21 right now.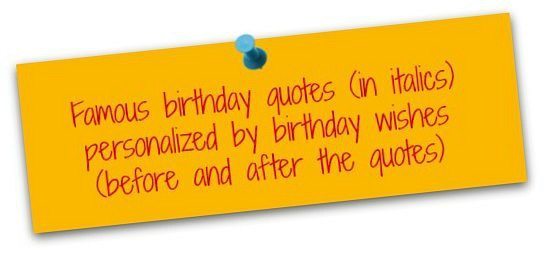 I only have good intentions...

"A gift consists not in what is done or given, but in the intention of the giver or doer."


~ Lucius Annaeus Seneca


My gift to you is my undying love (and a gift card). Happy birthday!


This is the best gift for any inner child...

"I think, at a child's birth, if a mother could ask a fairy godmother to endow it with the most useful gift, that gift should be curiosity."


~ Eleanor Roosevelt


On your special day and every day, may you have every opportunity for discovery.  Happy birthday!


We must be middle-aged!

"Middle age is when you've met so many people that every new person you meet reminds you of someone else."


 ~ Ogden Nash


Do I remind you of someone else? Because you do.  Well, at least we can confuse everyone together. Happy birthday!

From one busy person to another, I think you'll appreciate my gift for you.

"Handmade presents are scary because they reveal that you have too much free time."


~ Doug Coupland


Yes, I got you a gift card (but to your favorite store). 

Birthdays are a gift...

"The return of my birthday, if I remember it, fills me with thoughts which it seems to be the general care of humanity to escape."


~ Samuel Johnson


Welcome every birthday, since the more you have them, the longer you live. Happy birthday, okay?


When it's your birthday, this is exactly how I feel...

"Most of us can remember a time when a birthday — especially if it was one's own — brightened the world as if a second sun has risen."


~ Robert Staughton Lynd


You brighten the world with your beautiful soul every time you walk into a room.


This reminds us that every day is special, not just New Year's day and our birthdays...

"New Year's Day is every man's birthday."


~ Charles Lamb


This also reminds me that you are special every day, especially New Year's day and your birthday. have a happy one!

You may see yourself like this woman, but I don't...

"Brilliantly lit from stem to stern, she looked like a sagging birthday cake."


~ Walter Lord


You are beautiful and will always be! Happy birthday! 


This is my motto when it comes to you...

"As I grow older, I pay less attention to what men say. I just watch what they do.":


~ Andrew Carnegie 


That's because you are my role model, Dad! Happy birthday to my hero!


At 50, you just get younger at heart.

"Forty is the old age of youth; fifty the youth of old age."


~ Victor Hugo


You are the youngest person at heart I've ever known. Happy 50th birthday.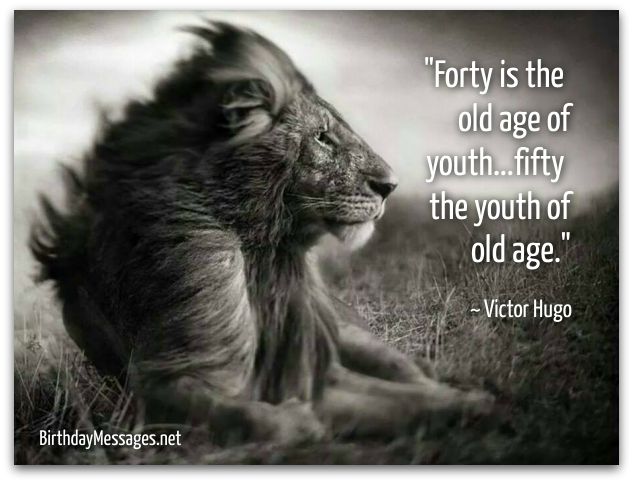 Keep going

!


Find more clever birthday quotes right below

!
Check out all the clever birthday quotes by these famous people...
This is actually good advice.

"Advice in old age is foolish; for what can be more absurd than to increase our provisions for the road the nearer we approach to our journey's end."


~ Marcus Tullius Cicero


Time is of the essence, so live every day coming to you to the fullest, starting with your birthday!


Yes, there is grace in getting older.

"Old age: A great sense of calm and freedom. When the passions have relaxed their hold, you may have escaped, not from one master but from many."


~ Plato


Grow old with me...gracefully, of course. Happy birthday!


Feed your inner child.

"Age merely shows what children we remain."


~ Johann Wolfgang von Goethe


Never forget the wonderful child in you. Happy birthday!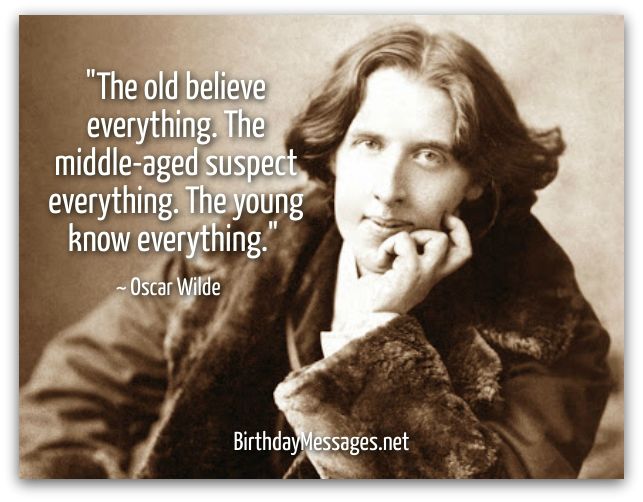 Lie to me, I don't care.

"A woman telling her true age is like a buyer confiding his final price."


~ Mignon McLaughlin


Cheat when it comes to your age. It doesn't matter...You'll be beautiful at any age.


Who cares, right?

"The old believe everything; the middle-aged suspect everything; the young know everything."


~ Oscar Wilde


Whatever the age, it has something going for it. Happy birthday!


Yes, youth is wasted on the young.

"If youth knew; if age could."


~ Sigmund Freud


Youth is not wasted on you, because you look and act young at any age. Happy birthday!

---
<<Previous     1    2    3     Next>>
Message Guy
Creator of this site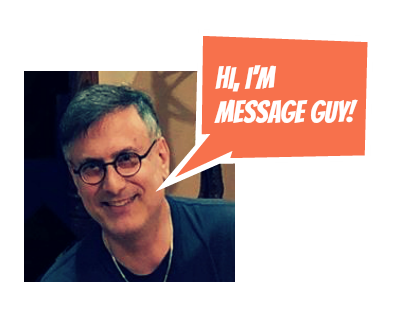 Kevin, the "Message Guy" who writes the birthday wishes, quotes, poems, toasts and speeches for this site, has been a professional writer, editor and translator for more than 25 years. He decided to create BirthdayMessages.net in 2012 to share his passion for birthday and "unbirthday" quotes on the best day of the year — your birthday.

CLICK HERE TO LEARN MORE ABOUT KEVIN (AKA MESSAGE GUY) 
Can't Find
What You Need?
By Kevin (aka "Message Guy")
Copyright © 2013-2019
BirthdayMessages.net.
All rights reserved.
All trademarks and service marks
are the property of their
respective owners.
The copyrights of all birthday
messages on this website
belong to the individual authors.
Site 
Powered By
Solo Build It (SBI)