Clever Birthday Wishes
---
Clever birthday wishes, at their best, can be witty, inspiring, even smart. Find only the "best" clever birthday messages for your card, eCard or text here.
Just pick the one that cleverly expresses what you want to say to someone special. Next, determine if what you want to say is clever enough or too clever for the birthday girl or boy.
Considering the reaction of your special someone celebrating a birthday may seem like an obvious move, particularly when choosing a birthday wish, but most people tend to overlook it, caught up with finding a clever birthday message, any clever birthday message.
Message Guy Tip #42:
How to select clever birthday wishes
Birthday wishes can be clever. But you may not want to be too "clever" with your birthday greetings. Some people prefer slightly clever birthday messages over a real "brain-teaser" of a birthday message. Others can't wait to sink their teeth into a pun-laced, hard-to-solve birthday verse.
Which level of "cleverness" should you choose for the birthday boy or girl? The first thing to consider is...
Read more ►
| | | |
| --- | --- | --- |
| Even growing old — with all its aches, pains and wrinkles — has one redeeming quality: it takes so much time. Happy birthday! | In life, it's not the person with the least birthday candles who wins — it's the one with the most! Wishing you many more birthdays! | Growing old is unavoidable. Acting old isn't. Happy birthday! |
| | | |
| --- | --- | --- |
| Happy birthday! Today, you're one year older and one year closer to dressing like your parents. | There is only one rule at your age! There are no rules! Have a wonderful birthday, no holds barred!  | Happy birthday! You're an adult! Now you can legally do out in the open what you've done secretly for years as a teenager.  |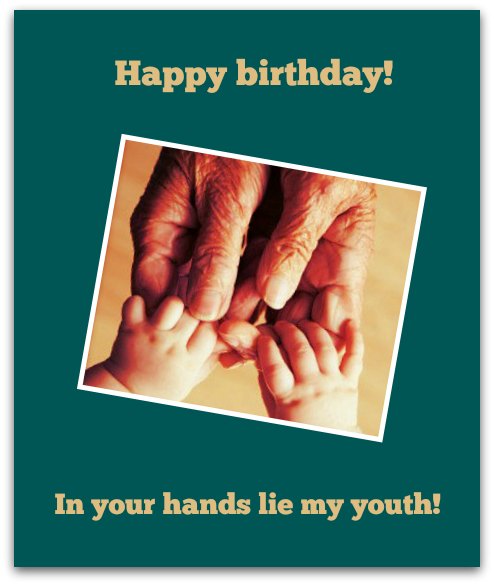 | | | |
| --- | --- | --- |
| I must be psychic — I predicted you would start drinking as soon as you were legally an adult. Happy b-day! | It's not your birthday everyone is celebrating today — it's just another excuse to "friend" you and wish you "happy birthday" on Facebook.  | You are exactly like wine. The more you mature, the better you taste. Have a wonderful birthday! |
Top of Clever Birthday Wishes
Need to check out more options?
Check out the clever birthday wishes here...
| | | |
| --- | --- | --- |
| Happy birthday! Don't be sad that you're the perfect candidate for a mid-life crisis— it's so much better than an end-of-life crisis. | Happy birthday! Being a baby boomer nowadays means you've managed to live through the 60s: yours and the actual decade. | Happy birthday! Although your limited warranty on your body parts is almost over, your lifetime warranty on your heart will not expire until you do. |
| | | |
| --- | --- | --- |
| Happy birthday! At your age, the problem isn't the fact you've slowed down — it just seems like everybody else hasn't. | Happy birthday! Start thinking of your age in terms of hours — instead of years. This way, you've automatically added thousands upon thousands of hours to your life. | Happy birthday! You're not the only aging baby boomer who doesn't see himself as old. Inside every senior is a teenager screaming for attention. |
---
Message Guy
Creator of this site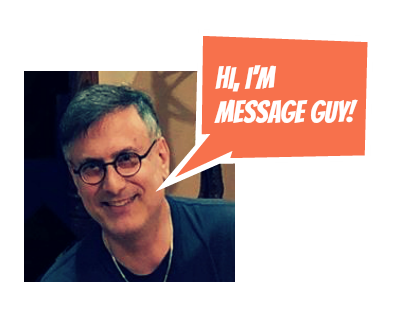 Kevin, the "Message Guy" who writes the birthday wishes, quotes, poems, toasts and speeches for this site, has been a professional writer, editor and translator for more than 25 years. He decided to create BirthdayMessages.net in 2012 to share his passion for birthday and "unbirthday" quotes on the best day of the year — your birthday.

CLICK HERE TO LEARN MORE ABOUT KEVIN (AKA MESSAGE GUY) 
Can't Find
What You Need?
By Kevin (aka "Message Guy")
Copyright © 2013-2019
BirthdayMessages.net.
All rights reserved.
All trademarks and service marks
are the property of their
respective owners.
The copyrights of all birthday
messages on this website
belong to the individual authors.
Site 
Powered By
Solo Build It (SBI)