Colleague Birthday Wishes
---
Finding the right colleague birthday wishes — in other words, "suitable" birthday messages for one of your co-workers — can be slightly stressful. Not here. That's the only type you'll find on this page. I promise.
What makes a birthday greeting suitable? It should not be too familiar (unless the two of you are the best of friends) or too distant. Being too familiar is just inappropriate. Being too distant is just cold, which implies that you don't like your coworker.
The happy medium, which is warm, friendly and professional in nature, is the perfect route to take. You'll only find that type here.
| | | |
| --- | --- | --- |
| Happy birthday! I can honestly say that there's no finer co-worker and pal than you. You're the best! | Time flies when I work with you. You're a fun-loving co-worker, plain and simple. Happy birthday! | Here's to a wonderfully happy birthday and an even more wonderful year filled with one success after another. |
| | | |
| --- | --- | --- |
| What I truly like most about my job is working with a friendly, kind-hearted person like you. Happy birthday! | Happy birthday! You're such an amazing coworker that I wouldn't even mind if you got a promotion and became my boss. In fact, you've got my vote. | At work, there's only one role model. You. And I'm not the only person who feels this way. Everyone at the office thinks you're incredible too. Whatever you do, you do it so well. Happy birthday! |

Quick Links
| | | |
| --- | --- | --- |
| Saying I'm fortunate to work with a smart, pleasant person like you is an understatement. Actually, I'm so, so, so, so, so, so, so fortunate! Happy birthday! | The best gifts we can give you on your special day are no stress, no headaches and no heartburn — in other words, no work. That's exactly what you're going to get from us. Enjoy. Happy birthday! | The best part of my job is working with a thoughtful, skilled, knowledgeable, experienced, dedicated pro like you. I can go on forever but I don't want to embarrass you. Happy birthday! |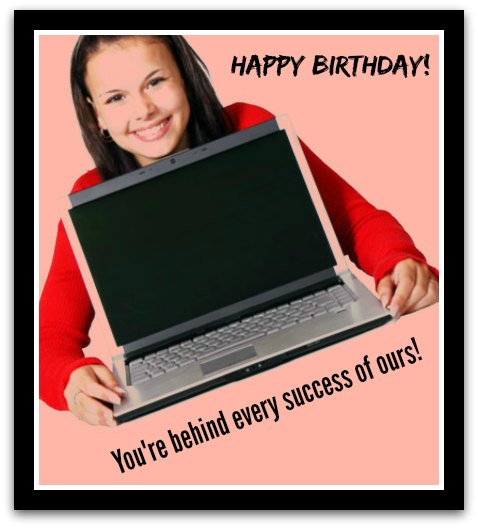 Still haven't found the right one yet?


Take a look at the colleague birthday wishes below...
| | | |
| --- | --- | --- |
| I only have the warmest wishes and thanks for a colleague like you. Happy birthday! | Happy birthday to a person who I think holds the Guinness World Record for working overtime! You're so dedicated. You inspire me. | Wishing you more-than-enough health, happiness and prosperity on your special day to last your whole life long. Happy birthday! |
See everyone's favorite birthday messages
| | | |
| --- | --- | --- |
| It's your birthday today, so it means that we get to eat birthday cake, play balloon volleyball, open presents and celebrate you, someone who we all hold in high esteem. Happy birthday! | We were once just colleagues. Today, we're pals too. Who says work is a drag? I think it's a great place to meet people like you, people who are an inspiration for the rest of us. Happy birthday! | We're very pleased to have you on our team! You add so much to what we do. Hoping you have the best-ever special day — and may you be blessed with good health, great success and endless happiness. Happy, happy, happy birthday! |
Top of Colleague Birthday Wishes
| | | |
| --- | --- | --- |
| May your birthday give you more of everything you hold dear in life: the love of your spouse, more quality time with your kids and, of course, unlimited Internet access. | Wishing you the greatest birthday ever. After all, as a co-worker, you're the greatest. | In the business world, some people can be so nasty, just to get ahead. You've gotten ahead the old-fashioned way — through sheer dedication, professionalism and kindness. Happy birthday to my favorite coworker (shh, don't tell anyone). |
---
<< Previous     1    2    3  

---
Message Guy
Creator of this site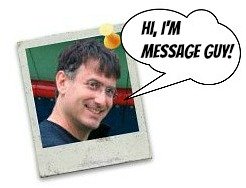 Meet the veteran writer behind every birthday message here
---
---
Check out these
popular pages
CAN'T FIND WHAT YOU NEED?
SEARCH HERE
---
Like this page?


Help me get the message out

Follow this site

 


on Facebook



Be the first to see what's new