Cool Birthday Quotes
---
Cool birthday quotes by famous people do a very "cool" thing that other quotes simply can't: send real shivers up and down your spine. That's just what the cool birthday messages do here.
But if the quotes here were just "cool," you wouldn't want to choose them as birthday wishes. Because you want to make the birthday boy or girl feel extra-special on their special day, you need to pick a quote that comes with messages of love and encouragement.
In other words, you want a cool quote that expresses whatever you cool thing want to say your loved one celebrating a birthday.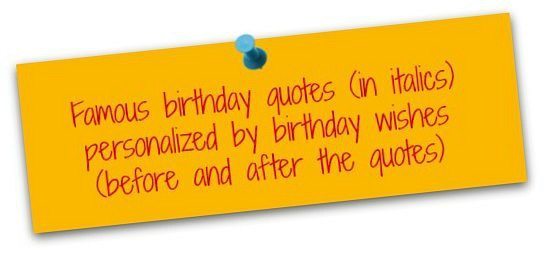 Happy birthday! This is what I wish for you...

"I want to live to be 120. That's when I will start worrying about my age."


~ Helena Christensen


May you live to at least 150 without a worry in the world.


You're living proof that...

"Age acquires no value save through thought and discipline."


~ James Truslow Adams


And you're priceless. Happy birthday!


Happy birthday! No matter how old you are, reach for the stars...

"Even though I am extremely blessed to have accomplished many of my goals at such a young age, I am still reaching, still striving."


~ Jennifer Hudson


Besides, staying hungry keeps you young.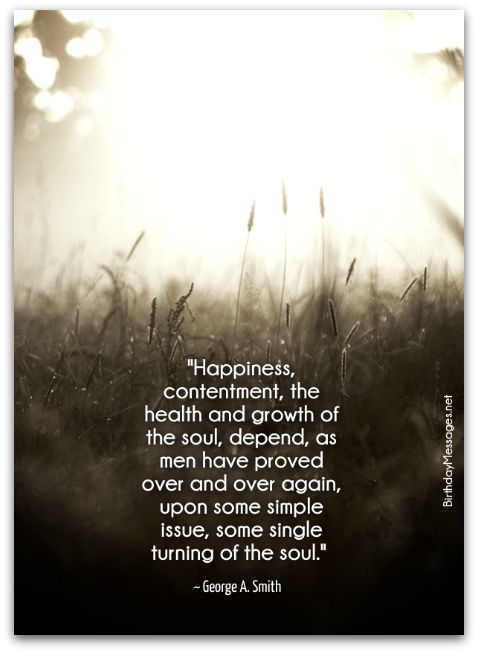 This is what it means to be strong.

"Tenderness and kindness are not signs of weakness and despair, but manifestations of strength and resolution."

~ Kahlil Gibran

You're the strongest person I know. Happy birthday!

I wish you the best of health!

"Happiness, contentment, the health and growth of the soul, depend, as men have proved over and over again, upon some simple issue, some single turning of the soul."


~ George A. Smith


Keep your soul turning! Happy birthday! 


This is you...

"I know the price of success: dedication, hard work, and an unremitting devotion to the things you want to see happen."

~ Frank Lloyd Wright

You've always been willing to pay the price. That's why you're a success in my eyes. Happy birthday!
There is a lesson to be learnt here...

"I was always too mature for my age - and not very happy. I had no young friends. I wish I could go back to those days. If I could only live it all again, how I would play and enjoy other girls. What a fool I was."


~ Maria Callas


Happy birthday! May you never have regrets.


Adding one more candle to your birthday cake is not so bad...

"Better to light a candle than to curse the darkness."


~ Chinese Proverb


Basically, it's better to have a happy birthday than none at all!


Live like nobody is watching...

"I wear clothes that most people in the Midwest would probably deem inappropriate at my age. And I rock a bikini all summer long. I know that it's not normal, but I just don't care. I live once."


~ Liz Phair 


Besides, you rock a bikini too! Happy birthday, beautiful!

Perspective is everything, especially on your birthday!

"It is a sobering thought that when Mozart was my age, he had been dead for two years."


~ Tom Lehrer


So there's still plenty of time to do something great!


Learning doesn't stop just because you hit a certain age.

"I never went to college when I was young and am looking forward to giving it a try... at age 65!"


~ Martin Sheen


Happy birthday! Learn something new every day!


Happy 40th birthday!

"Everyone takes pause at 40. It's the age you have to assess everything in your life...The world really does look at you to kind of have it together by 40..."


~ Paul Feig


You = Together

Top of Cool Birthday Quotes
Girls know how to lie about their age...

"I absolutely refuse to reveal my age. What am I — a car?"


~ Cyndi Lauper


And girls know how to have fun at any age. Happy birthday!


I guess we just need to enjoy every day!

"You just never know when you're living in a golden age."


~ Alexander Payne


Have a great birthday! Have a great every day, every year, for the rest of your life!


Don't live in fear. 

"I am not afraid of storms for I am learning how to sail my ship."


~ Louisa May Alcott


Let my love guide you part of the way! Happy birthday!

Message Guy Tip #47:
What makes cool birthday quotes cool
What makes cool birthday quotes cool?
In other words, what's the cool factor?
Read more ►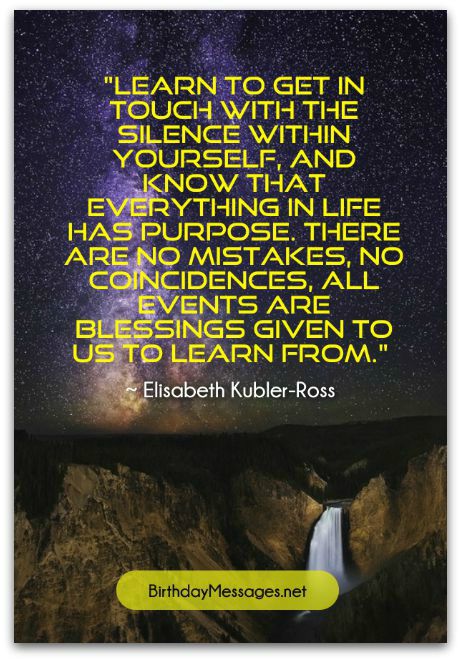 Happy birthday! May you...

"Learn to get in touch with the silence within yourself, and know that everything in life has purpose. There are no mistakes, no coincidences, all events are blessings given to us to learn from."


~ Elisabeth Kubler-Ross


It's no coincidence that you came into my life. You're my blessing. Wishing you many blessings on your birthday!


Happy birthday! Yes, we're old but you can't beat the experience that comes with age.

"Experience enables you to recognize a mistake when you make it again."


~ Franklin P. Jones


May you have many more years of trial and error.


Happy birthday! You define what a man really is, at any age!

"A man must be big enough to admit his mistakes, smart enough to profit from them, and strong enough to correct them."


~ John C. Maxwell


You're a big man through and through.

---
Message Guy
Creator of this site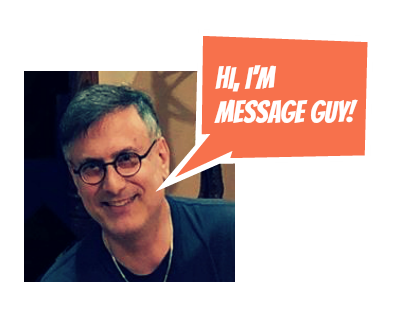 Kevin, the "Message Guy" who writes the birthday wishes, quotes, poems, toasts and speeches for this site, has been a professional writer, editor and translator for more than 25 years. He decided to create BirthdayMessages.net in 2012 to share his passion for famous quotes on the best day of the year — your birthday.

CLICK HERE TO LEARN MORE ABOUT KEVIN (AKA MESSAGE GUY) 
Can't Find
What You Need?
By Kevin (aka "Message Guy")
Copyright © 2013-2020
BirthdayMessages.net.
All rights reserved.
All trademarks and service marks
are the property of their
respective owners.
The copyrights of all birthday
messages on this website
belong to the individual authors.
Site 
Powered By
Solo Build It (SBI)