Cool Birthday Wishes
---
Cool birthday wishes that find the perfect balance between "hip" and "heartwarming" are the coolest birthday messages of all. That's what you'll find here.
Now that you've decided to go the "cool" route, you need to keep in mind that making someone feel incredible on their birthday takes more than a birthday wish that's too cool (in other words, too cold).
As an alternative, pick cool birthday messages that come with a sentimental component. This way, you'll be able to add how wonderful the birthday boy and girl is to you.
| | | |
| --- | --- | --- |
| Happy birthday! May you have your birthday cake icing and eat it too. | Now and forever, may your heart be big enough to welcome all your friends and strong enough to hold them. Happy birthday! | Here's to birthdays — can't live with them, can't live without them. Happy birthday! |
| | | |
| --- | --- | --- |
| Happy birthday. May you live long and live well as if your life depended on it. | Happy birthday! As you sail through life, may the sea be gentle, the winds fair, the fish plentiful and the sky blue. | Happy birthday! Today and always, may you keep a song in your heart and a little dance in your step. |

Quick Links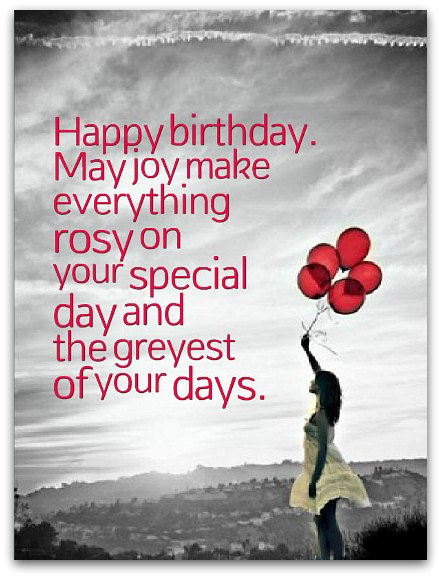 You're getting cooler and cooler
...with even more cool birthday wishes right below
| | | |
| --- | --- | --- |
| Happy birthday. May you afford the luxury of time, contentment, dignity, success and choice all your days. | Getting older isn't all that bad when you consider the alternative: estate taxes (and the reason for them). Happy birthday! | Happy birthday. May you never throw in the towel. Anything worth getting takes blood, sweat and tears...and you'll need the towel. |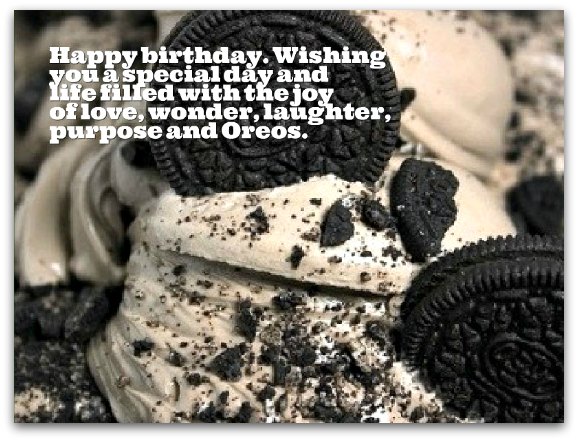 See everyone's favorite birthday messages
| | | |
| --- | --- | --- |
| Starting with your birthday, live each day as if it were your first, with nothing in your past to weigh you down and everything you hold dear ahead of you. | Happy birthday! As you stumble and soar through life, keep your eyes on the road ahead, not your rear-view mirror. | Happy birthday! May you keep a bit of the spark from your youth to ignite your passion in old age. |
| | | |
| --- | --- | --- |
| Happy birthday. May you always have the power of passion to guide you on your path to happiness.  | Happy birthday! Hoping the best days behind you are the worst before you. | Happy birthday! May you always know why life is too precious to handle only with care.  |
---
<<Previous     1    2    3    Next>>
---
Message Guy
Creator of this site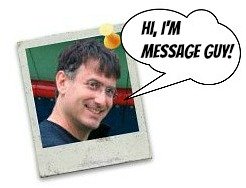 Meet the veteran writer behind every birthday message here
---
---
Check out these
popular pages
CAN'T FIND WHAT YOU NEED?
SEARCH HERE
---
Like this page?


Help me get the message out

Follow this site

 


on Facebook



Be the first to see what's new