Cool Birthday Wishes
---
Cool birthday wishes have an indefinable aura of coolness that's instantly recognizable. You'll recognize that rare quality in the cool birthday messages here.
If "cool" is what you think will make the birthday boy or girl feel special on his or her special day, do not select a cool birthday message that is too cold for him or her.
Instead, choose a cool birthday greeting that also contains the right dose of sentimentality (not too little or too much), something that truly and warmly expresses your feelings.
Message Guy Tip #86:
How to pick cool birthday wishes
When something's cool, you know it almost immediately. But "cool" seems to be an indefinable quality. It's "something" you cannot easily explain, no matter how much you try.
Birthday wishes can be cool. What gives them their coolness? Good question but it's hard to answer since a birthday message's aura of "coolness" also seems to defy definition. Two researchers, though, have cracked the code, so to speak, defining what makes things cool.
Read more ►
| | | |
| --- | --- | --- |
| On your birthday and unbirthdays, may your greatest pain be champagne and your greatest ache chocolate cake. | Happy birthday! May your journey through life take you as far as your drive and as close as your loved ones. | You're much too young at heart to be this old. Happy birthday! |
| | | |
| --- | --- | --- |
| Happy birthday. You're not really one year older — you're actually one day older than yesterday.  | The past is a faded, far-off reverie of moments. May your tomorrows be only flights of fancy that come beautifully and wonderfully true. Happy birthday! | Happy birthday! Wishing you the hindsight to be thankful for your past, the foresight to be grateful for your birthday and the insight to welcome tomorrow. |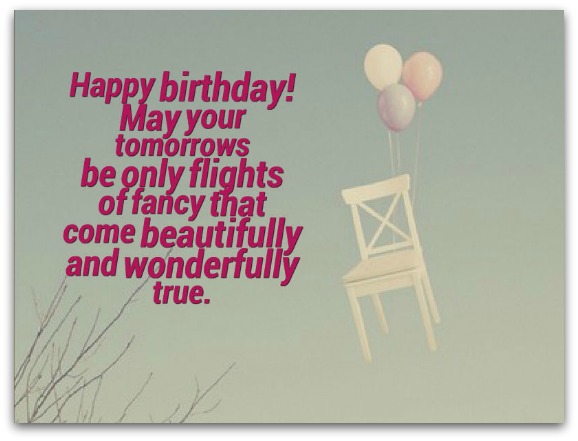 | | | |
| --- | --- | --- |
| Today and every day, live to learn well and learn to live well. Happy birthday! | May you find your birthday as amazing as your birthday finds you.  | Happy birthday! Each moment of each day, when the choice is between dancing or sitting it out, dance to the beat of your heart.  |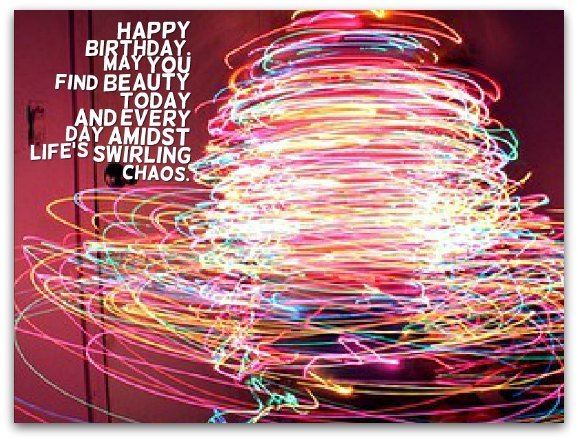 Top of Cool Birthday Wishes
It's cool if you still need to see more!
You still have more cool birthday wishes to see...
| | | |
| --- | --- | --- |
| Happy birthday! May you live and love as long as you live to love and love to live. | May your feast days be many and your fast days be few, starting today. Happy birthday!  | Happy birthday! May your adventures be joyful and your joy full of adventure. |
| | | |
| --- | --- | --- |
| Happy birthday! May one and all respect you, trouble neglect you, dear ones protect you and love connect you.  | Happy birthday! Even in the worst of times, you only have the best to give. | Happy birthday. It's time to stop counting every birthday and start making every birthday count. |
---
Message Guy
Creator of this site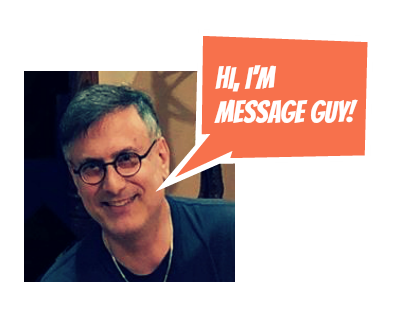 Kevin, the "Message Guy" who writes the birthday wishes, quotes, poems, toasts and speeches for this site, has been a professional writer, editor and translator for more than 25 years. He decided to create BirthdayMessages.net in 2012 to share his passion for famous quotes on the best day of the year — your birthday.

CLICK HERE TO LEARN MORE ABOUT KEVIN (AKA MESSAGE GUY) 
Can't Find
What You Need?
By Kevin (aka "Message Guy")
Copyright © 2013-2020
BirthdayMessages.net.
All rights reserved.
All trademarks and service marks
are the property of their
respective owners.
The copyrights of all birthday
messages on this website
belong to the individual authors.
Site 
Powered By
Solo Build It (SBI)