Cute Birthday Toasts
---
With cute birthday toasts, making the birthday girl or boy feel special and, at the same time, entertaining your audience is very easy...when you use one of the cute birthday messages on this page to toast them.
All you need to do now is determine how much cuteness is to your taste (since you need to feel comfortable with the cute birthday message you're sending) and how much is just right for the birthday girl or boy.
My advice for choosing anything that's cute in nature? Trust your inner cuteness barometer. It never lies.
| | | |
| --- | --- | --- |
| You're not over the hill. You're not even at the top of the hill. For you, it's all uphill. Now that doesn't make things any easier — you still have an uphill battle. At least, you're not the fool on the hill. Happy birthday. | On your special day, I wish you success. As the Irish say, "May your bank account always be bigger than your troubles." | For your birthday, I hope someone got you sunglasses. You'll need them — I've seen your birthday cake, and it has enough candles on it to light up a city. Kidding aside, may your birthday candles burn brighter for many years. |
| | | |
| --- | --- | --- |
| I'm here to remind you to enjoy how young you actually are while you can. This may very well be the last time in your life when you can still remember how to work your universal remote and program your PVR. Happy birthday! | With this birthday, you have joined a special club — with members who can only expect to look at least 50 on a good day. Happy birthday! You've never looked better...and never will look better than today! | Wow, you've reached a special age. Now you can dress any way you like...and no one will care. Happy birthday! You've just accomplished what most magicians live for — the ability to be invisible. |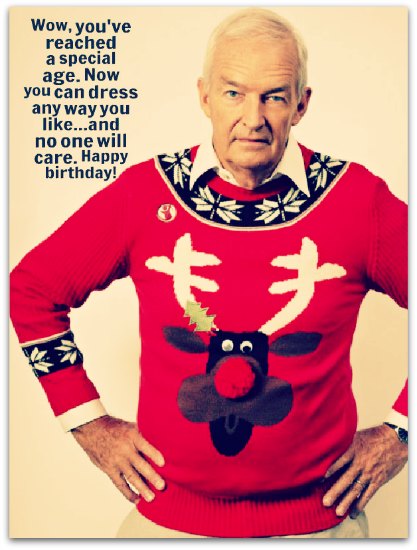 Keep looking for the cutest quotes!


See even more cute birthday toasts below...
| | | |
| --- | --- | --- |
| I'm here to tell you that you should not worry about your youth slipping away at your age — because there's no way you'll ever be able to catch all your grandchildren anyway! Happy birthday! | As you get older, remember what I've said today: when you actually get over the hill, don't be sad! It's time to celebrate. It may be all downhill from there but that's when your life really starts to pick up speed. Happy birthday! | Now that you're middle aged, I hope you'll be able to stay awake long enough to hear my entire toast. Okay, I see that you're nodding off, so I'll say a quick "happy birthday" and raise my glass in your honor. |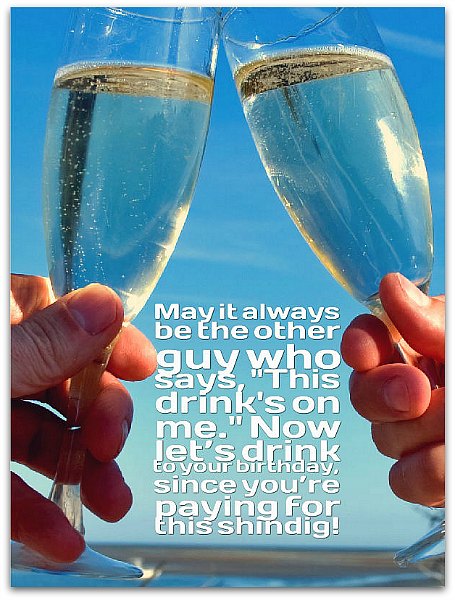 | | | |
| --- | --- | --- |
| May it always be the other guy who says, "This drink's on me." Now let's drink to your birthday, since you're paying for this shindig! | To me, you are a person who has matured, somebody who no longer shouts, "go for it."  Rather, you are a person who now calmly says, "have it delivered." May you live long enough to have it spoon-fed.  | To fine traditions like giving the birthday boy or girl the bumps. Now let's start yours. Happy birthday! |
Top of Cute Birthday Toasts
| | | |
| --- | --- | --- |
| Tonight is all about celebrating, so forget about your diet. Birthdays, I believe are nature's way of telling you to eat more cake and drink up. With that in mind, I raise my glass to your health and waistline! Happy birthday! | Happy birthday! At your age, it's okay to have fun at your birthday party. But be careful! Don't look like you're having too much fun...because your kids are at an age when they might decide to move back home. | Happy  birthday! At your age, there are few words I can say but I chosen the words of a learned man: Spock (not the doctor, the Vulcan). Live long, prosper and start drinking to forget how old you are. |
---
<<Previous     1    2
Message Guy
Creator of this site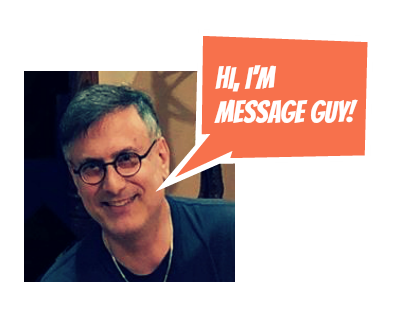 Kevin, the "Message Guy" who writes the birthday wishes, quotes, poems, toasts and speeches for this site, has been a professional writer, editor and translator for more than 25 years. He decided to create BirthdayMessages.net in 2012 to share his passion for famous quotes on the best day of the year — your birthday.

CLICK HERE TO LEARN MORE ABOUT KEVIN (AKA MESSAGE GUY) 
Can't Find
What You Need?
By Kevin (aka "Message Guy")
Copyright © 2013-2020
BirthdayMessages.net.
All rights reserved.
All trademarks and service marks
are the property of their
respective owners.
The copyrights of all birthday
messages on this website
belong to the individual authors.
Site 
Powered By
Solo Build It (SBI)