Daughter Birthday Wishes
---
Great daughter birthday wishes are great at expressing how you feel and how much you care about your very own princess. 
If you share the view that great birthday greetings matter can make your daughter's special day even more special, you'll quickly come to the conclusion that the birthday messages for daughters on this page are, by definition, as great as they come.
See for yourself. Start your search right below.
| | | |
| --- | --- | --- |
| Happy birthday! You're not only our pride and joy. You're also the reason for everything nice about our lives — the smile on our faces, the love in our hearts and the warmth of our favorite memories. | You give me what no other person on this planet can give — you. I'm incredibly proud of everything you do. Happy birthday, sweetie! | In bad times, I'll be there for you. In good times, I'll be there. In other words, there's a very good chance you'll get sick of seeing me all the time. It's a chance I'll take. Happy birthday, my sweet girl! |

Quick Links
| | | |
| --- | --- | --- |
| | When you were a child, everything you did made me so proud of you. Now that you're an adult, everything you do makes me proud of you. You're a remarkable daughter. Happy birthday, honey! | Daughters are sweet but you're the sweetest. Daughters are kind but you're the kindest. Daughters are strong but you're the strongest. Daughters are lovely but you're the loveliest. Daughters have "happy birthdays" — may yours be the happiest. |
| | | |
| --- | --- | --- |
| Happy birthday! May you find a pot of gold at the end of every rainbow — filled with enough joy and wonder to make your dreams come alive. | When a daughter like you comes into your life, you have to ask yourself: "What did I do to deserve this wonderful person?" Then, you realize that you've done very little. You were just born wonderful. Happy Birthday, my wonderful child! | All your yesterdays, you've given us beautiful memories. Today, your special day, every moment with you has been unforgettable. We can hardly wait for tomorrow. Happy birthday, darling! |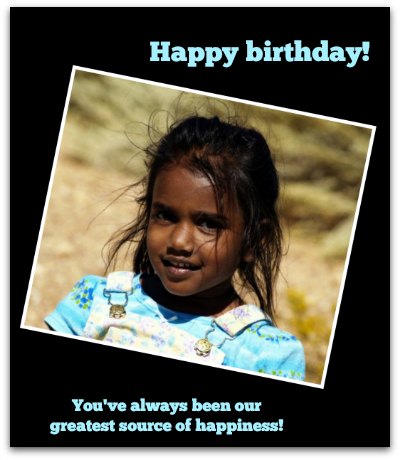 Top of Daughter Birthday Wishes
| | | |
| --- | --- | --- |
| Thank you so much for the chance to be your Mom and Dad. We're so proud and delighted to be your parents. You make everything so easy, so beautiful. Happy birthday! | Nothing and nobody compares to you, my lovely daughter. You've grown up to be an incredible woman. There will never be the likes of you again. Happy birthday! | We know that you do not like labels of any kind but you're easily the "Daughter of the Millennium." We're incredibly pleased and proud to give you this special title. Happy birthday! |
See everyone's favorite birthday messages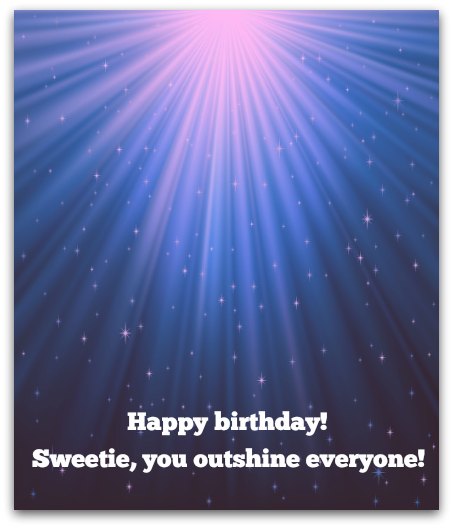 See even more daughter birthday wishes below...
| | | |
| --- | --- | --- |
| Wishing you the most magnificent birthday — as magnificently wonderful as you are! Happy birthday! | Happy birthday! May your birthday bring you great joy, may the rest of your days live up to your expectations and, most important of all, may your nights be filled with dreams that take you beyond what you expect. | Happy birthday, my honey child! May you always have your birthday wishes to guide you through life.  |
| | | |
| --- | --- | --- |
| This is your special day — not just because it's your birthday but also because we get to celebrate what makes you special. Have a special birthday! | There are two things you can be sure of on your birthday: first, we will celebrate you and, second, we will spend all day doing it. Hoping you savor every moment of it. | Daughters like you are Delicious, Amazing, Unrivaled, Great, Humorous, Terrific, Excellent, Radiant and Smart. You deserve a "DAUGHTER" birthday! |
---
<<Previous     1    2    3  
---
Message Guy
Creator of this site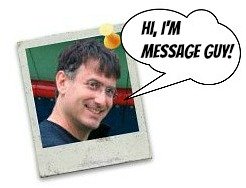 Meet the veteran writer behind every birthday message here
---
---
Check out these
popular pages
CAN'T FIND WHAT YOU NEED?
SEARCH HERE
---
Like this page?


Help me get the message out

Follow this site

 


on Facebook



Be the first to see what's new