Friend Birthday Wishes
---
Think your best friends deserve the very best in friend birthday wishes? I do. If, as Hubert Humphrey once said, "the greatest gift of life is friendship," what you choose as birthday messages for your friends should be a gift worthy of their importance to you — a gift of love.
Birthdays are the perfect time to show your friends you care about them — and you want to celebrate their awesomeness with all your heart. Accordingly, birthday messages for friends should be, like the ones here, a platonic love-fest.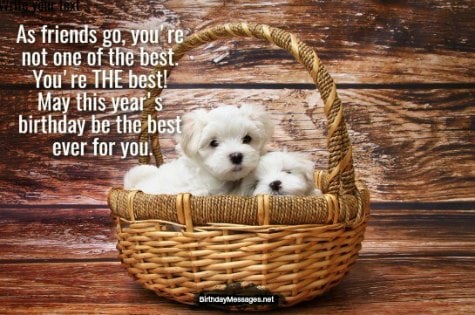 Message Guy Tip #66:


How to pick friend birthday wishes...
True friends are there for you through thick and thin, so it's only natural that you'd like to have the right words for a card or eCard on the most important day of the year for them: their birthday.
What's a good head start? Getting the chance to choose from
just great
friend birthday wishes
at the outset
. That means knowing how to separate the good messages from the bad ones. So what's the best way? You need to see three things. In general, you have to...
Read more ►
| | | |
| --- | --- | --- |
| As friends go, you're not one of the best. You're THE best! May this year's birthday be the best ever for you. | Happy birthday to my best friend, who is better than the best of the best! May your special day be better than the best you've ever celebrated. | For your special day, I tried to find the right words to show you how I feel about our friendship. I could only think of one: amazing. To me, you're an amazing friend, more special than anyone I've ever known. Happy birthday! |
| | | |
| --- | --- | --- |
| Happy, happy birthday to my amazing friend and an even more amazing individual! | May every moment of your life be as wonderful as our friendship! | Wishing you, my buddy, an unforgettable day of joy, an amazing year of bliss and a lifetime of happiness! |
| | | |
| --- | --- | --- |
| Happy birthday, my BFF! Today is all about you, so let's make it all about the things that make you happy. | My friend, I hope you have a glorious morning, a beautiful day and an exhilarating night on your birthday! | Congrats on your bday! May it bring you all the joy, laughter and love you wish for! |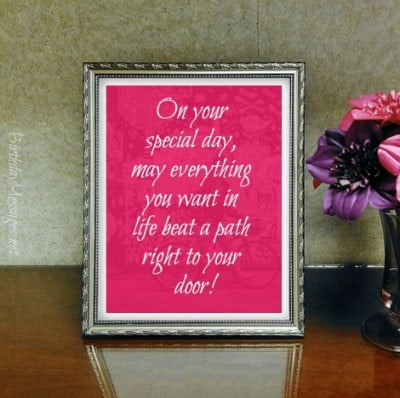 | | | |
| --- | --- | --- |
| On your special day, may everything you want in life beat a path right to your door! | Happy birthday, pal! Let this special day bring you years upon years of happiness., health and prosperity. | I only have the warmest birthday greetings to a friend who has always had my back through thick and thin! May you enjoy the amazing things life brings BFFs like you. |
| | | |
| --- | --- | --- |
| Good friends don't friends like you have a terrible birthday. Best friends make sure friends like you have the best birthday ever. It's an honor and privilege to be your best friend. Happy birthday, BFF! Now let's party! | It's wonderful to have you in my world! Friends like you are as rare as a warm, sunny day in February. You're truly one of a kind. Happy birthday, my dearest friend! | With a friend like you, each and every day is a celebration. Your birthday, for me, is even a bigger celebration, perhaps the biggest of the year (after mine, of course). Happy birthday, BFF! |
Message Guy Pick
This is my absolute favorite on this page. Why this one? Read more ►
| | | |
| --- | --- | --- |
| | A great friend once said to me, "No matter where you are, you might as well enjoy yourself." That friend was (and still is) you. Today, I'm where I want to be — with you — enjoying every moment of your special day. Happy birthday, pal! | |

Quick Links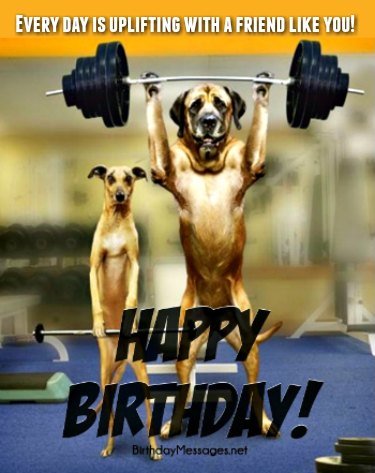 | | | |
| --- | --- | --- |
| I have only one wish for a friend like you: may all your birthday wishes come true, adding up to 24 birthday hours of joy, wonder, warmth, hope, wisdom and, most of all, love. | When I stumbled upon you, my "stumbling through the dark" days were over — all because you cared enough to light the way to a wonderful friendship. Happy birthday, BFF! | May you celebrate your birthday with as many good friends as it takes to get it right, get through it and/or get what you want. You can definitely count me as one of them. Now let's party! |
| | | |
| --- | --- | --- |
| To me, you're a friend with benefits — the ones that really matter, like loyalty, support, trust, respect, kindness, honesty and, of course, free Candy Crush lives. Happy birthday, buddy! | You support me, listen to me, appreciate me, respect me, advise me, amuse me, cry with me and, most importantly, let me be your friend...so I can do all these things and more for you. Happy birthday, BFF! | My dear, dear friend, you have always been there for me. You and I redefine what friendship means. Happy birthday! |
Top of Friend Birthday Wishes
See everyone's favorite birthday messages
Need to find more samples?


Find more friend birthday wishes right below...
| | | |
| --- | --- | --- |
| We will be close friends our entire lives — you can bet your fortune on it. That's how sure I am that we will always be able to go through thick and thin together (and I'm not talking about dieting). Happy birthday! | Happy birthday! As long as you have me as a friend, you'll never have to worry about going it alone. You'll always have my shoulder to lean on, my ears to hear what ails you and all my heart to get you back on the right track. | Happy birthday to a friend who has always been there for me. From the corniest recesses of my mind, I just want to say, "Thank you for being my BFF." |
| | | |
| --- | --- | --- |
| The world may be crazy, but not us. Things may change, but not us. People may take each other for granted, but not us. That's because we're the best of friends. From one BFF to another, have a great birthday! | Your birthday, like our friendship, should be a celebration of everything good and plenty (like every piece of your birthday cake and every bite of your birthday ice cream). | Happy birthday to a true friend. You're not a friend because you're a Facebook friend. You're not a friend because I meet you every week for coffee or lunch. You're not a friend because you're nice to me. It's because you're one-half of my whole...and I'm yours. |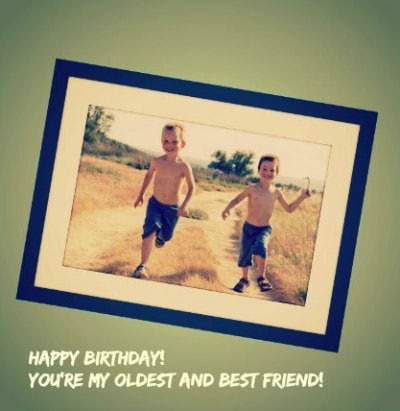 ---
---
Message Guy
Creator of this site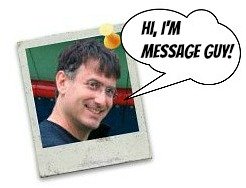 Meet the veteran writer behind every birthday message here
---
Free Extras!
For Greetingville Subscribers Only
Subscribe to my newsletter for free extras from
exclusive birthday videos to birthday discounts!

---
Check out these
popular pages
New!
Can't find what you need?
---