Funny Birthday Quotes
---
Page 4 already? If you haven't yet found just the right funny birthday quotes, I've written another page for you full of incredibly hilarious choices.
To make every famous funny quotation here even more amusing and personal in nature, I've also drafted two special birthday wishes for you — one you can use as an intro to the quote and one that brings home whatever idea to you want to get across to the birthday girl or boy. 
Your loved ones will love the famous sayings and the messages that come with them.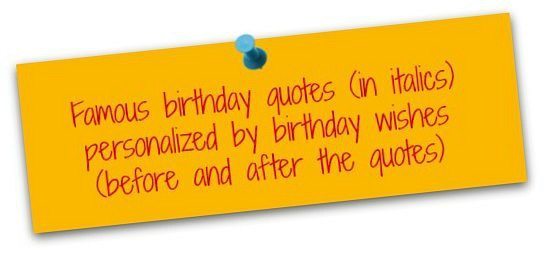 Message Guy Pick
Below is the funniest quote on this page. Why? It's, first and foremost, clever. It also has many other great qualities. What are they?
Read more ►
Now that you've reached mid-life, there's something you need to know...

"Middle age is the awkward period when Father Time starts catching up with Mother Nature."


~ Harold Coffin


Despite the aches and pains, middle age really will be the best time of your life (I promise, I know). Enjoy! Happy birthday!

Told you so...

"By the time a man realizes that maybe his father was right, he usually has a son who thinks he's wrong."


~ Charles Wadsworth


Happy birthday, Dad!

Whether you're old or young, certain things don't change.

"In youth we run into difficulties. In old age difficulties run into us."


~ Beverly Sills


Bottom line: there will always be difficulties but life goes merrily (if you want) on anyway. Happy birthday!


Optimism is good to have in mid-life.

"Middle age is the time when a man is always thinking that in a week or two he will feel as good as ever."


~ Don Marquis


Delusions of grandeur are also good to have, as long as they make you happy. Here's to the illusion of youth! Happy birthday! 

According to this quote, body and mind are one:

"Age is an issue of mind over matter. If you don't mind, it doesn't matter."

~ Mark Twain


Basically, you are what you think (and eat, my doctor always tells me). Anyway, you look better than ever. Happy birthday!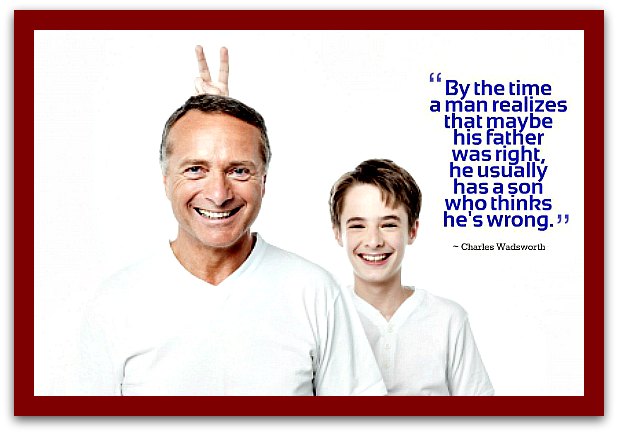 When all else fails you, there's always an escape...

"He has a profound respect for old age. Especially when it's bottled."

~ Gene Fowler

Age is a lot like fine scotch (not fine wine). The older the scotch, the less you remember your age. Happy birthday and put mine on the rocks.

I always thought that youth is wasted on the young...

"The denunciation of the young is a necessary part of the hygiene of older people, and greatly assists the circulation of the blood."


~ Logan P. Smith


Now I know that just saying youth is stupid is bloody, clean fun! Happy birthday!


Here's another reason to get older...

"As men get older, the toys get more expensive."


~ Marvin Davis


For your party, your surround-sound home theater or mine? Happy birthday!

Top of Funny Birthday Quotes
This quote brings new meaning to the phrase, cut the cheese. 

"Age is something that doesn't matter, unless you are a cheese."


~ Luis Bunuel


So forget about getting older, unless you smell funny.


In the old days, turning 50 meant you only a few years to live.

"I think when the full horror of being fifty hits you, you should stay home and have a good cry."


~ Josh Billings 


Today, turning 50 means you only have a few to live...like you were 40. Happy mid-life birthday!


After I saw this quote, I was extra careful when I bought your birthday gift.

"A well-adjusted woman is one who not only knows what she wants for her birthday, but even knows what she's going to exchange it for."


~ Anonymous


So I got you the best kind of gift to exchange...a gift card. That's because it can only be exchanged for a gift as perfect as you. Happy birthday!

Need some help selecting the right quote?
Perfect funny birthday quotes are a tip away...
Click your way to some tips to select just the right funny birthday quotes. 

I think this quote explains Einstein's theory of relativity...

"Youth is when you're allowed to stay up late on New Year's Eve. Middle age is when you're forced to."


~ Bill Vaughan


I love to stay home (not necessarily stay up) every night with you (not just New Year's Eve)! Happy birthday!


When it comes to you, age is definitely a struggle between mind and body.

"After thirty, a body has a mind of its own."


 ~ Bette Midler


So my question for you: would you mind if I struggle to ignore your body? You're my favorite treat! Happy birthday!


This is good advice...

"Don't let aging get you down. It's too hard to get back up."

~ John Wagner

Stand up to anybody who calls you old...and hit them with your cane.
---
<<Previous     1    2    3    4
Message Guy
Creator of this site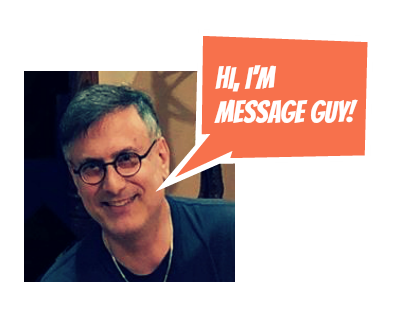 Kevin, the "Message Guy" who writes the birthday wishes, quotes, poems, toasts and speeches for this site, has been a professional writer, editor and translator for more than 25 years. He decided to create BirthdayMessages.net in 2012 to share his passion for birthday and "unbirthday" quotes on the best day of the year — your birthday.

CLICK HERE TO LEARN MORE ABOUT KEVIN (AKA MESSAGE GUY) 
Can't Find
What You Need?
By Kevin (aka "Message Guy")
Copyright © 2013-2019
BirthdayMessages.net.
All rights reserved.
All trademarks and service marks
are the property of their
respective owners.
The copyrights of all birthday
messages on this website
belong to the individual authors.
Site 
Powered By
Solo Build It (SBI)