Funny Birthday Quotes
---
Funny birthday quotes, on their own, are funny but don't really say much about the birthday boy or girl...or your feelings for them.
You need to add birthday wishes from the heart to famous birthday sayings to make them more personal, which will definitely make all the difference to your loved ones.
To make the whole process of choosing the right quotation easier, I've written (for you) personal birthday wishes before and after the funny quotes below. Of course, you can tweak these birthday verses, if you want to make them even more personal. You can even use the wishes without the funny birthday quotes. 
Message Guy Tip #25:


How to pick funny birthday quotes...
One of the best times to make people laugh at themselves is their birthday. Any age is fodder for humor. Funny birthday quotes can amuse just about anyone you know. 
Choose funny birthday quotes (with personal birthday messages) below that most bring out your funny bone and best reflect the recipient's sense of humor. Important: pick a serious quote if the birthday boy or girl can't take a joke.
For even more great tips on choosing perfect funny birthday messages for your loved ones...
Click here to check out Message Guy Tip #38 (How to pick funny birthday wishes)
or 
Click here to find out what's not funny (which will help you avoid quotes that are not right for the birthday girl or boy)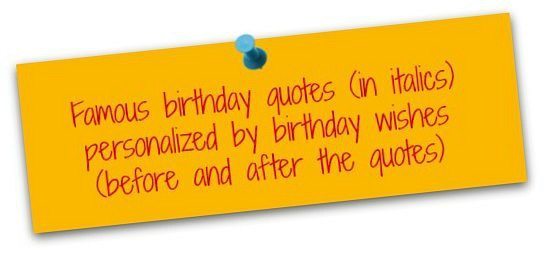 This is a secret you and I can definitely share.

"The secret to staying young is to live honestly, eat slowly and lie about your age."

~ Lucille Ball

This year, we're 39, right?
Happy 39th birthday!

Let's celebrate your birthday tonight, but not too much! According to Jim Gaffigan:

"Put candles in a cake, it's a birthday cake. Put candles in a pie, and somebody's drunk in the kitchen."

~ Jim Gaffigan

Heck, let's have a blast. Pass the bottle! Happy birthday!

You know what they say about mid-life:

"Middle age is when a guy keeps turning off lights for economical rather than romantic reasons."

~ Eli Cass

On your special day, let's kill two birds with one stone and do it for both reasons.

Happy frisky birthday!
You know...

"The best years of a woman's life — the 10 years between 39 and 40."

~ Anonymous

Happy 39th birthday...again!

I thought that my marriage was a prison sentence but...

"Growing old is like being increasingly penalized for a crime you have not committed."

~ Anthony Powell

Let's break out and take off in a very expensive sports car! Happy birthday!

When I got you a gift, I kept this quote in mind:

"For my birthday I got a humidifier and a dehumidifier...I put them in the same room and let them fight it out."

~ Steven Wright

So I got you the best gift I could think of: me. Happy birthday!
Message Guy Pick
This quote always makes me laugh out loud but that's not the only reason why it's my favorite... Read more ►
Nothing is more dangerous than a woman scorned. You know what they say:

"The best way to remember your wife's birthday is to forget it once."

~ E. Joseph Cossman


Honey, I've imprinted your birthday on my brain (because I want to, not because I have to). Happy birthday! It's your birthday, right?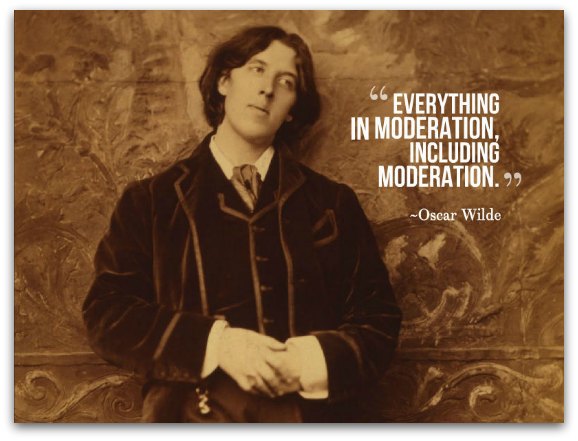 Keep looking for the right quote!


Find even more funny birthday quotes here...
We're not getting older, we're getting more tremendous. As Bob Hope once said:

"Middle age is when your age starts to show around your middle."

 ~ Bob Hope

I don't know about you but I wouldn't mind being a little less tremendous. Happy birthday!

Like me, you're a great boyfriend. You know what I mean:

"My girlfriend bought me a collared shirt for my birthday, mainly so I don't get too far ahead of her when she takes me for a walk."

~ Jarod Kintz

On your special day, I hope you're allowed out. Happy birthday!

Whatever you do, don't like at the birthday candle bill.

"You know you're getting old when the candles cost more than the cake."

~ Bob Hope

I didn't know you can fit so many candles on a cake. Happy birthday, old fart!
Top of Funny Birthday Quotes
You're not getting older. The men are just getting deliciously younger.

"The lovely thing about being forty is that you can appreciate twenty-five-year-old men."

~ Colleen McCullough

25 is our lucky number. Happy birthday!

It's great to be old. It's like George Burns once said:

"I was brought up to respect my elders, so now I don't have to respect anybody."

~ George Burns

But I'll respect you in the morning, no matter how much you celebrate your birthday!

No matter how bad off you are right now, you got it better than Jerry Dennis...

"No wonder I'm unhappy… My twin forgot my birthday."

~ Jerry Dennis

We all remembered your birthday! Have a great one!
How true is this quote? 

"To my surprise, my 70s are nicer than my 60s and my 60s than my 50s, and I wouldn't wish my teens and 20s on my enemies."

~ Lionel Blue

There's something to be said about growing older. Let's enjoy it! 
Happy birthday!

I think this is what Norman Wisdom means by "senior moments."

"As you get older, three things happen: The first is your memory goes, and I can't remember the other two."

~ Norman Wisdom

I'm so glad we're seniors together. Misery loves company! 
Happy birthday!

This is exactly how I feel about getting older...

"Age is a number and mine is unlisted."

~ Anonymous

Never tell anyone your age, even yourself!

Happy birthday!
---
Message Guy
Creator of this site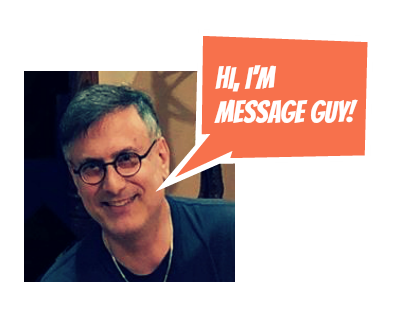 Kevin, the "Message Guy" who writes the birthday wishes, quotes, poems, toasts and speeches for this site, has been a professional writer, editor and translator for more than 25 years. He decided to create BirthdayMessages.net in 2012 to share his passion for birthday and "unbirthday" quotes on the best day of the year — your birthday.

CLICK HERE TO LEARN MORE ABOUT KEVIN (AKA MESSAGE GUY) 
Can't Find
What You Need?
By Kevin (aka "Message Guy")
Copyright © 2013-2019
BirthdayMessages.net.
All rights reserved.
All trademarks and service marks
are the property of their
respective owners.
The copyrights of all birthday
messages on this website
belong to the individual authors.
Site 
Powered By
Solo Build It (SBI)