Funny Birthday Wishes
---
Home > Birthday Wishes > Funny Birthday Wishes

Quick Links
The best funny birthday wishes can make any birthday girl or boy gladly laugh at themselves — exactly the kind of funny birthday messages you'll find here.
You don't have to be a stand-up comedian like Amy Schumer, Louis C.K., Mo'Nique, Chris Rock or Jerry Seinfeld to write or pick funny birthday greetings. You just need a decent sense of humor.
With a wide choice of funny birthday verses on this site, it's incredibly easy to choose one that's right for the birthday girl or boy (in other words, not an offensive, insulting or abusive onslaught of bad, stupid or cruel one-liners). 
Just to be on the humorous side of things, you can always check out what I think is the best way to select a funny birthday message right below. 
Message Guy Tip #38:


How to pick funny birthday wishes...
One of the best times to make people laugh at themselves is their birthday. Any age is fodder for humor. Birthday greetings, with a simple joke or witty turn of phrase, are enough to amuse anyone. But you don't want to go too far and offend someone. What's too far? Well...
Read more ►
| | | |
| --- | --- | --- |
| Happy birthday. Don't be sad you're a year older. Keep your chin up…if you can! Well, you know what I mean. | If anyone calls you old, hit them with your cane and throw your teeth at them! Happy birthday! | Happy birthday. At our age, the only way to look younger is to add at least a decade to your age. |
| | | |
| --- | --- | --- |
| Happy birthday. At your age, you should really try to see everything as larger than life…starting with LARGE print. | Happy birthday! At our age, I don't know why people expect us to remember their birthdays. On a good day, we're lucky if we even remember where our car keys are!  | Happy birthday! Considering all the candles on your cake, I hope you remembered to top up your fire insurance. |
Watch your favorite celebrity birthdays
| | | |
| --- | --- | --- |
| Happy birthday! Don't count the candles on your cake or the wrinkles on your face. Just be glad that you're not down for the count. | Happy birthday! At this point in your life, you should really think of making a new start. You should really start lying about your age. | Happy birthday! You've finally reached the age of wisdom but nobody wants to listen to you. |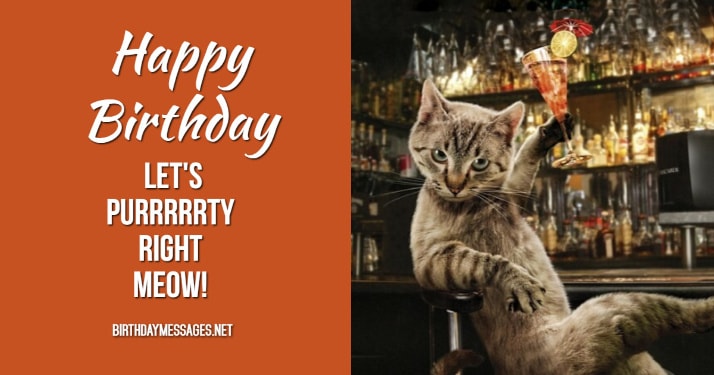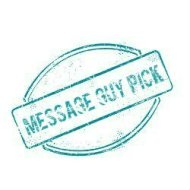 The birthday wish below is, to me, one of the funniest messages on the site. Here's why...
Read more ►
| | | |
| --- | --- | --- |
| | Happy birthday. I guess we've reached the age when every compliment we get is typically accompanied by "for someone your age."   | |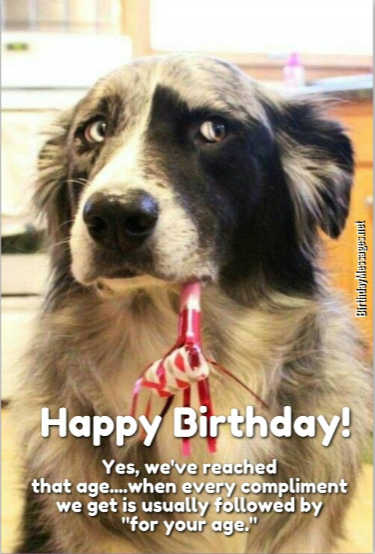 Top of Funny Birthday Wishes
There are more laughs below!
Find even more funny birthday wishes here...
| | | |
| --- | --- | --- |
| Happy birthday. Stop counting your candles and start counting your blessings. You still have hair on your head, not in your ears and nose!  | You know how most people, on your birthday, tell you, "My goodness, you never seem to age." Well, I'm not one of them. Happy birthday, old fart! | Yes, you're getting older and wrinklier every day, but it could be worse…you could still have an acne problem! Happy birthday! |
| | | |
| --- | --- | --- |
| They say that with age comes wisdom. I'm not so sure…I've met a lot of really stupid old people. So far, you're not one of them. Happy birthday. | Whoever said that time waits for no man, but stands still for a woman of 30, is an idiot. No woman in her right mind would admit to turning 30. Happy 29th birthday! | Time may heal all wounds, but it leaves you with an unhealthy glow, saggy skin and crow's feet. Happy birthday (it's still better than the alternative)! |
| | | |
| --- | --- | --- |
| Happy birthday! Another year, another reason to curse the inventor of the first modern mirror.  | Sure, getting older is like a time travel movie in slow motion...but better slow than fast, I always say! I'm in no rush to get to the end of the film. Happy birthday! | You are only young and reckless once, but you can be reckless well into your hip-breaking days. Happy birthday. |
---
---
---
Message Guy
Creator of this site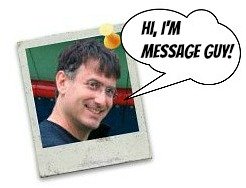 Meet the veteran writer behind every birthday message here
---
---
Check out these popular pages
---



Love what you just read?




Help me get the message out!



Please like this site
Follow this site

 on Facebook



Be the first to see what's new
---