Granddaughter Birthday Wishes
---
The nicest granddaughter birthday wishes come directly from your heart and speak straight to hers. What you need are birthday messages for your granddaughter that capture exactly how you feel about yours. The best of them are just like giving her a great, big hug full of love (in 50 words or less). 
Whether your granddaughter is a toddler, teen or young woman, she will appreciate all the effort you have put into choosing and sending the perfect birthday wish – she'll never be too old to be treated like a princess by her grandparents.
See everyone's favorite birthday messages
| | | |
| --- | --- | --- |
| Your parents did an amazing job with you — but you yourself did an even more amazing job. You're the sweetest daughter, granddaughter and woman ever. I love you. Happy birthday, my dearest! | I don't have enough words to express what a wonderful granddaughter you've been and how proud you've made me your whole life. I love you so much! Wishing you a very happy birthday. | Hope your birthday is extra special, just like you, my extra-special granddaughter. Happy birthday, beautiful! |
Need tips on choosing granddaughter birthday wishes?
You'll find them here...
If you need tips on picking granddaughter birthday wishes, click right here.
| | | |
| --- | --- | --- |
| Have lots of joy the whole day through! Have lots of love your whole life. Happy birthday with a whole lot of joy and love! | For you, I only have great big hugs and kisses and special wishes, too — all wrapped up with lots of love on your birthday. Happy birthday, darling girl! | The world's a lot nicer and happier because you, dear Granddaughter, are in it! With love on your birthday. Happy birthday, little princess! |

Quick Links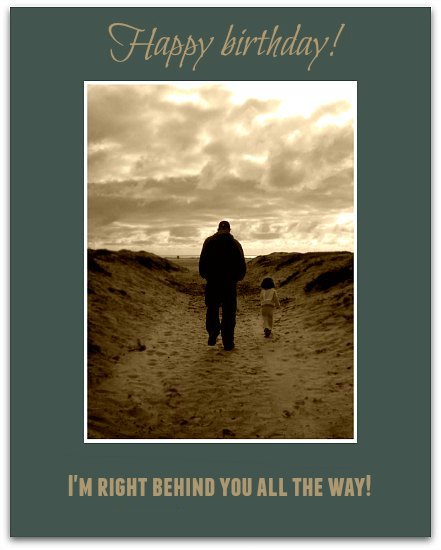 | | | |
| --- | --- | --- |
| Now that it's your birthday, here's a special wish just for you: May you only know the happiness I've known since the day you were born...today and the rest of your life. You're a special granddaughter and even more special person. | It's your birthday, the best day of the year for me. Hope it's better than the best for you. Happy birthday to the best granddaughter in the world! | Dear sweetheart, if today is as cool as you, it's sure to be a very cool birthday. Let's have a very cool celebration! Happy birthday! |
Don't stop now!
More granddaughter birthday wishes are here...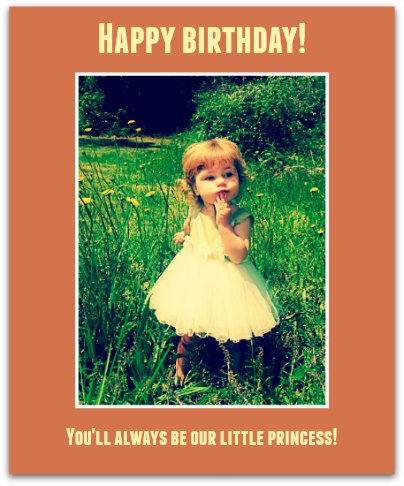 | | | |
| --- | --- | --- |
| | Just thinking of every way you're special. There are too many to count. Wishing you a birthday and life more of everything that makes you feel as special as you are to me. | |
| | | |
| --- | --- | --- |
| Happy birthday, dearest. This is just another birthday for you. For us, though, it's much more — it's another year we get to be incredibly proud to call you our granddaughter. | May every birthday of yours — from now to eternity — be sweetened with the joy, laughter, wonder and hope you've brought into our lives! | Your birthdays now come and go so fast. You're growing up so quickly — you're already a woman, prettier, smarter, kinder, funnier and lovelier than ever. I love you. Have a truly special day! |
| | | |
| --- | --- | --- |
| Wishing you a birthday (and 364 other special days this year) sprinkled with the love, happiness, caring, hope and strength you so generously give us and everybody else without a second thought. | Today's your special day, sweetie, but the family's been celebrating all things you since your first special day — the day you were born. Happy birthday, my love! | Wishing you all the happiness, love and laughter you can take…and even more. We just love you to pieces. Happy birthday, dear, dear child! |
---
<< Previous     1    2  

---
Message Guy
Creator of this site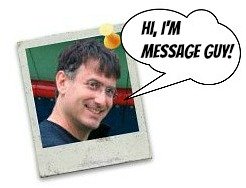 Meet the veteran writer behind every birthday message here
---
---
Check out these popular pages
CAN'T FIND WHAT YOU NEED?
SEARCH HERE
---
Like this page?


Help me get the message out