Husband Birthday Wishes

---
Husband birthday wishes don't have to be hard. Finding just the right birthday verse for your hubby is as easy as glancing at the examples below and picking the one that comes closest to what you want to express. 
Don't know where to start? Check out some helpful hints on choosing the perfect husband birthday messages.
Birthday messages with the XOXOXO factor
| | | |
| --- | --- | --- |
| I am so lucky to have an incredibly loving, supportive and fun husband like you. Happy birthday, lover boy! | Every New Year with you is better than the one before. Now I'm in 7th heaven. Happy birthday, lover! | Happy birthday to the funnest, dearest and most caring man I've ever known (and the only man I've ever loved)!  |
| | | |
| --- | --- | --- |
| Happy birthday to the best husband who has ever walked this precious earth. Nobody could replace you (they would have really big shoes to fill). | Happy birthday to the most gentle, loving husband — a man who has never asked for anything but deserves the best of everything that this wonderful world has to offer him. | You're still the wonderful man I married. I'm so glad you and I have been together all this time. I celebrate our love every chance I get…every day. Happy birthday, dear. |
| | | |
| --- | --- | --- |
| It's your birthday, so it's a date! Hanging out with you is still my favorite thing to do. Happy birthday, lover! | Happy birthday to my partner and my best friend in life. I love and like you so much. | My love for you just gets bigger and bigger every second of every minute of every hour of every day of every year. Basically, all the time! Happy birthday, darling! |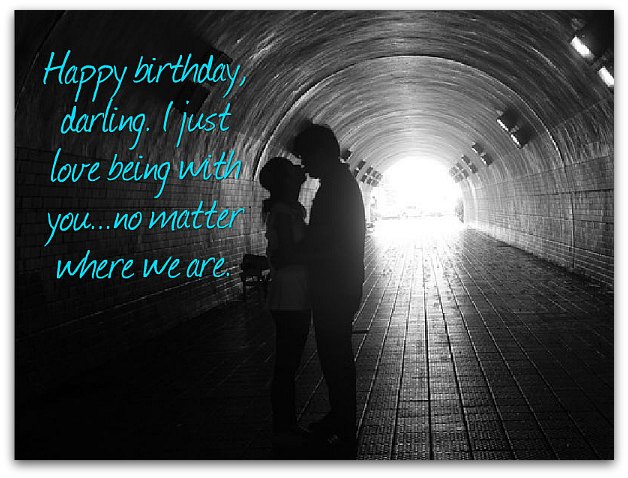 | | | |
| --- | --- | --- |
| When I close my eyes, I only see you. You're still the man of my dreams...and fantasies. Happy birthday, lover boy! | With you by my side, my life is complete. Without you, it would be so empty. You make every day beautiful. Happy birthday, dearest! | You are the best thing in my life. I love you. The thought of growing old with you fills me with such joy. The best is yet to come, my sweet. Happy birthday! |
Top of Husband Birthday Wishes
| | | |
| --- | --- | --- |
| You know me inside and out...and you still think I'm beautiful. On your special day, I wanted to say something I never get a chance to say ever: You're a beautiful man…inside and out! Happy birthday! | Your birthday is just another day for me to celebrate you. That's because I celebrate you every day. I love you madly. Happy birthday! | Honey. Baby. Lover. These are all names I call you. But the best names of all are "husband" and "best friend." Happy birthday! |
Still searching for husband birthday wishes?
You're just a click away right below...  
Click here to check out a few tips on selecting great husband birthday wishes for your hubby. A quick glance would only make picking the perfect verse (since your husband is perfect, right?) so much simpler!
| | | |
| --- | --- | --- |
| I never want to be without you. My life with you is beyond compare. Happy birthday to my forever lover. | I remember when I fell in love with you. Believe it or not, I fall in love with you all over again every day! Happy birthday, my greatest love! | Over time, you've changed from my lovely husband to…my new drug of choice. Every day and night, I just get more and more addicted to your love. Happy birthday, lover! |
Message Guy Pick:


My favorite funny husband birthday wishes...
You don't have to give your husband
a romantic birthday wish. You can send
one that tickles his funny bone. Take
a quick look at some of the funny
husband birthday wishes you can
surprise your hubby with. Read more ►
---
<<Previous     1    2
Message Guy
Creator of this site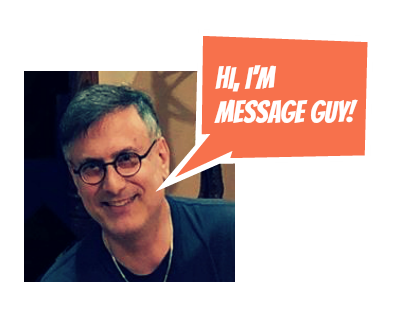 Kevin, the "Message Guy" who writes the birthday wishes, quotes, poems, toasts and speeches for this site, has been a professional writer, editor and translator for more than 25 years. He decided to create BirthdayMessages.net in 2012 to share his passion for birthday and "unbirthday" quotes on the best day of the year — your birthday.

CLICK HERE TO LEARN MORE ABOUT KEVIN (AKA MESSAGE GUY) 
Jump to
these Popular Pages
Can't Find
What You Need?
Make your own
birthday happy again
By Kevin (aka "Message Guy")
Copyright © 2013-2019
BirthdayMessages.net.
All rights reserved.
All trademarks and service marks
are the property of their
respective owners.
The copyrights of all birthday
messages on this website
belong to the individual authors.
Site 
Powered By
Solo Build It (SBI)