☰ Menu BIRTHDAYMESSAGES.NET
Husband Birthday Wishes
---
Husbands aren't perfect, but husband birthday wishes can be. Your hubby deserves the best, so treat him to one of my awesome and original birthday messages for husbands.
Now choosing the right birthday wishes for your husband is the easiest way to make him happy on his special day. Here, it's easy to find the perfect verses to include in a card, eCard or text message for him.

Just pick the birthday messages that best express what you want to say to your hubby.

Message Guy Tip #48:


How to choose husband birthday wishes...
Husband birthday wishes, for the most part, should be romantic. That's practically a given. But romantic birthday messages for husbands come in many shapes and sizes — just like husbands, I guess.
The question to ask now is obvious: how romantic should this birthday verse be? In my opinion...
Husband birthday wishes as lovable as your hubby
There's almost nothing better in life than being married to your best friend. I know because you're my best friend and husband. Happy birthday!


Your love and care is tender morning, noon and night. With you, every day is like a
F. Scott Fitzgerald novel. Happy birthday, darling!


Everything I planned for your birthday is a little too risque for a couple of...parents! But not for us. We know how to play nice with each other…in our birthday suits. Happy birthday!

| | | |
| --- | --- | --- |
| Dear, you are a honey bun and chocolate cupcake rolled into one — and good enough to eat up! Happy birthday! | Hubby, you're like chocolate. Yummy, sweet and completely irresistible! Happy birthday, lover! | You hold the key to my heart and soul. Let's unlock our love for a night of passion! Happy birthday! |
Message Guy Pick
There's a very good reason for picking the wish below. Here it is... Read more ►
| | | |
| --- | --- | --- |
| | Handsome, loving, delicious, smart...hot! You've got what any woman would want and you're mine (lucky me...and lucky you). Happy birthday, lover. | |
| | | |
| --- | --- | --- |
| A husband like you is the frosting on the birthday cake of life. Now let's have some cake and eat it too. Happy birthday, lover boy! | Happy birthday to my one and only love... if you don't count my first husband. Don't worry, everything's so, so much better the second time around. | "Husband" isn't the only thing I would call you. Most of the time, I would also call you my best friend. Some of the time…well, let's not go there. Happy birthday, dear. |
Ready to see more?


See these great husband birthday wishes...
| | | |
| --- | --- | --- |
| Happy birthday to the world's greatest husband, greatest friend…and greatest lover! Let's make your special day the greatest ever. | I know the best things in life are free but none of them stack up to you (not even close). You're the best thing that's ever happened to me. Happy birthday, sweet darling! | Happy birthday to the one true love of my life. My true soul mate. |
Top of Husband Birthday Wishes
| | | |
| --- | --- | --- |
| I love you much more than words can ever say. Happy birthday, sweetheart. | I'm so glad I'm married to you. You complete me in a way no other person ever could. Happy birthday. | I am so blessed to have such an amazing husband like you by my side. Happy birthday. |
Message Guy Tip #13:


Great wishes for a hubby at mid-life...
Discover the best birthday wishes for
husbands headed for a mid-life
crisis...right here! Read more ►
---
Message Guy
Creator of this site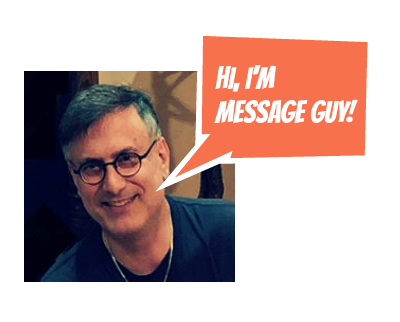 THE GUY BEHIND THE BIRTHDAY MESSAGES
LEARN MORE ABOUT MESSAGE GUY

---
Click and Jump to the Popular Pages Below
New!
Can't Find What You Need?
---