Husband Birthday Wishes
---
Sending your husband birthday wishes shows how much you love him. He's your best friend, lover and soulmate. Let him know with the birthday messages here.
The right birthday wishes for your husband will make him feel like he's love of your life and the man of your dreams, for better or worse, in sickness and health, until death do you part.
To get you started, below are examples of husband birthday wishes that you can change, combine or use "as is" to write birthday messages that best express how much your husband matters to you.

Husband Birthday Wishes as Lovely as Him
There's almost nothing better in life than being married to your best friend. I know because you're my best friend and husband. Happy birthday!


Your love and care is tender morning, noon and night. With you, every day is like a
F. Scott Fitzgerald novel. Happy birthday, darling!


Everything I planned for your birthday is a little too risque for a couple of...parents! But not for us. We know how to play nice with each other…in our birthday suits. Happy birthday!

| | | |
| --- | --- | --- |
| Dear, you are a honey bun and chocolate cupcake rolled into one — and good enough to eat up! Happy birthday! | Hubby, you're like chocolate. Yummy, sweet and completely irresistible! Happy birthday, lover! | You hold the key to my heart and soul. Let's unlock our love for a night of passion! Happy birthday! |
Message Guy Pick
There's a very good reason for picking the wish below. Here it is... Read more ►
| | | |
| --- | --- | --- |
| | Handsome, loving, delicious, smart...hot! You've got what any woman would want and you're mine (lucky me...and lucky you). Happy birthday, lover. | |
| | | |
| --- | --- | --- |
| A husband like you is the frosting on the birthday cake of life. Now let's have some cake and eat it too. Happy birthday, lover boy! | Happy birthday to my one and only love... if you don't count my first husband. Don't worry, everything's so, so much better the second time around. | "Husband" isn't the only thing I would call you. Most of the time, I would also call you my best friend. Some of the time…well, let's not go there. Happy birthday, dear. |
Ready to see more?


See these great husband birthday wishes...
| | | |
| --- | --- | --- |
| Happy birthday to the world's greatest husband, greatest friend…and greatest lover! Let's make your special day the greatest ever. | I know the best things in life are free but none of them stack up to you (not even close). You're the best thing that's ever happened to me. Happy birthday, sweet darling! | Happy birthday to the one true love of my life. My true soul mate. |
Top of Husband Birthday Wishes
| | | |
| --- | --- | --- |
| I love you much more than words can ever say. Happy birthday, sweetheart. | I'm so glad I'm married to you. You complete me in a way no other person ever could. Happy birthday. | I am so blessed to have such an amazing husband like you by my side. Happy birthday. |
What's the best way to say "Happy Birthday" to your husband?
Husband birthday wishes, for the most part, should be romantic. That's practically a given. But romantic birthday wishes for husbands come in many shapes and sizes — just like husbands, I guess. 
How romantic should your husband birthday wishes be? In my opinion, the level of romance in your birthday message depends mostly on two major factors. 
First, you should consider your feelings for him. Are they very intense? If so, you should be very intense in the romance department with the husband birthday wishes you write — even erotic (if you're comfortable with it).

If you love your husband deeply but you're not crazy in "romantic" love with him (in other words, you've been married for a long time), tone down the romance slightly. This is the perfect time to choose a message with all the ways you appreciate him in a romantic and sentimental sense.
If being romantic does not come naturally to you at all, it's okay to write husband birthday wishes that simply say "happy birthday," "I love you," and "we'll be together forever." These heartfelt words should be enough to make your husband feel special on his birthday.

Another important factor, of course, is your husband's personality. You need to consider his reaction to the romantic nature of your husband birthday wishes. In fact, if he is not so romantically inclined, apply the rules of thumb I mentioned above. If he's Romeo to your Juliet, be as romantic as you can be. Don't be shy. Just let your love flow.

No matter how romantic you choose to be with your husband birthday wishes, be sure that every word of your birthday message is sincere and leaves him feeling fantastic.
Get started with one of the unique husband birthday wishes on this page — you can always change it to your liking.
For a little more insight, find out the 10 things husbands want to hear from their wives. It may help you write a beautiful husband birthday wishes.
---
Message Guy
Creator of this site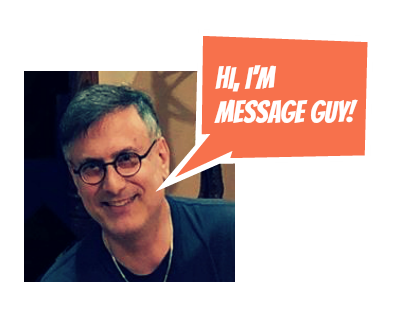 Kevin, the "Message Guy" who writes the birthday wishes, quotes, poems, toasts and speeches for this site, has been a professional writer, editor and translator for more than 25 years. He decided to create BirthdayMessages.net in 2012 to share his passion for birthday and "unbirthday" quotes on the best day of the year — your birthday.

CLICK HERE TO LEARN MORE ABOUT KEVIN (AKA MESSAGE GUY) 
Jump to
these Popular Pages
Can't Find
What You Need?
Make your own
birthday happy again
By Kevin (aka "Message Guy")
Copyright © 2013-2019
BirthdayMessages.net.
All rights reserved.
All trademarks and service marks
are the property of their
respective owners.
The copyrights of all birthday
messages on this website
belong to the individual authors.
Site 
Powered By
Solo Build It (SBI)