In-Law Birthday Wishes
---
Finding just the right in-law birthday wishes can be as tricky as the relationships with your in-laws. 
To help you choose the perfect birthday greetings for your mother-in-law, father-in-law, brother-in-law, sister-in-law, son-in-law or daughter-in-law, click here to read my tricks for selecting great in-law birthday greetings.
Bring a smile to your father-in-law's face


Father-in-law birthday wishes

 
| | | |
| --- | --- | --- |
| "Father-in-law" doesn't suit you, nor does your first name. I know what I should call you. Happy birthday, Dad. Yes, that's better! | With every birthday candle we add to your cake, every birthday of yours, it's another year that I'm fortunate enough to have you as my father-in-law! Wishing you many special moments on your special day. | Many things have changed over the years, but you're still the same great father-in-law you've always been. Only the best birthday wishes and blessings are coming your way. |
| | | |
| --- | --- | --- |
| To my dear father-in-law, who never stops to rest, I wish a special day of resting on your many laurels. It's called "your birthday," the day we do everything for you..and everything to celebrate you! | Happy birthday from your favorite in-law! I hope your day is as incredibly special as you.  | To say you're a great father-in-law is an understatement. You're a shining star (and, no, I don't want anything from you). I just want to say that I don't know anyone who deserves a wonderful birthday as much as you do. |
Make your sister-in-law so happy

Sister-in-law birthday wishes...
| | | |
| --- | --- | --- |
| Happy birthday to the best sister anyone could ever have...my sister-in-law, you. Hoping your special day is full of the happy moments and happy hours that make happy memories. | Happy birthday to the one of the greatest members of my family...my sister-in-law! | I wish you, my beloved sister-in-law, more of life's joy, hope, grace and love on your birthday — exactly what you bring to our family every day of the year. |
| | | |
| --- | --- | --- |
| What a pleasure to wish "Happy Birthday" to a delightful sister-in-law like you. You bring so much joy to our family. I just hope I can spread this joy to you, especially on your birthday. | This is a day to celebrate you and your life. Hope you have bright and happy days over and over and over again! Happy birthday to my dearest sister-in-law!  | Year after year, on your birthday, I celebrate that you were born, you are my sister-in-law and you are my best friend. May this year's birthday also give you reason to rejoice in life's little miracles. |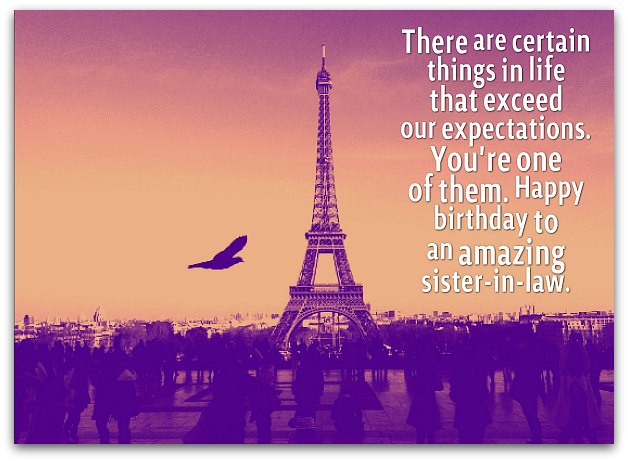 | | | |
| --- | --- | --- |
| When I say you deserve the best, I don't just mean my brother. I mean all the things you want out of life. Happy birthday, my sweetheart of a sister-in-law. | In all the time I've known you, you've never been a "sister-in-law" to me. You've been my sister in spirit and my closest friend in life. Happy birthday. | Happy birthday! I'm so glad that my brother chose you. He gets a wonderful partner for life and I get a fantastic sister-in-law  and BFF. |
| | | |
| --- | --- | --- |
| Even though we are completely different, we care about the same things and have the best time together. You're the best sister-in-law a girl could ever have. Happy birthday! | I cannot fully express in words what you mean to our family and me. There's nothing I can write that would do justice to who you are. All I know is that our lives would be much emptier without you! Happy birthday, my precious sister-in-law! | You add something so special to our family: you. I must be blessed to have you in my life not only as my sister-in-law but also as my dearest friend. Have a truly special birthday. |
Show your daughter-in-law lots of love

Daughter-in-law birthday wishes...
| | | |
| --- | --- | --- |
| You're the best daughter-in-law we could have ever hoped for. We wish you a very warm and happy birthday from the bottom of our hearts.  | Thank you for being such a great wife to our son and a sweet daughter-in-law to us. Have a great happy birthday.  | It gives us such pleasure to know you're a member of our family. So, we've decided to keep you as our daughter-in-law...for eternity! In the meantime, have a very happy birthday! |
Message Guy Tip #80:




Find out what your daughter-in-law expects from you



Finding out what the average daughter-in-law expects from her in-laws could help you improve your relationship with her (if it needs improving). If so, check out this article I just read, called, appropriately enough, DOs and DON'Ts for getting along with your daughter-in-law.
| | | |
| --- | --- | --- |
| You're one of our family's greatest blessings. You're a great wife, a great mother and an even greater daughter-in-law.   | You are much more than our daughter-in-law — you are our "daughter" in every way except by birth! On your birthday, we hope to show you just how much of a daughter you are to us. | We're incredibly lucky to have a daughter-in-law like you. Our son is not the only one who loves you dearly. We do too. May you enjoy only the very best on your birthday. |
Click to see more daughter-in-law birthday wishes

---
<<Previous     1    2    3    Next>> 
Be the First to See What's New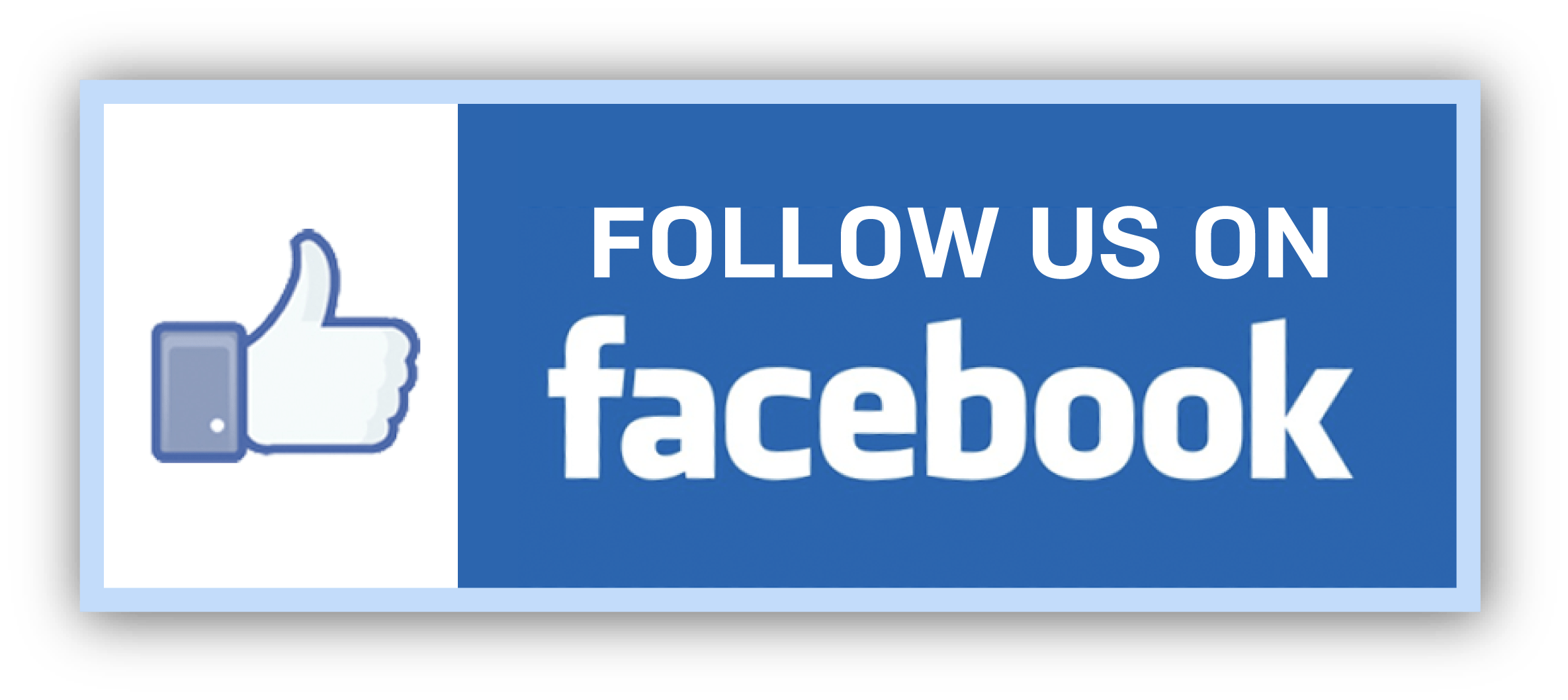 Message Guy
Creator of this site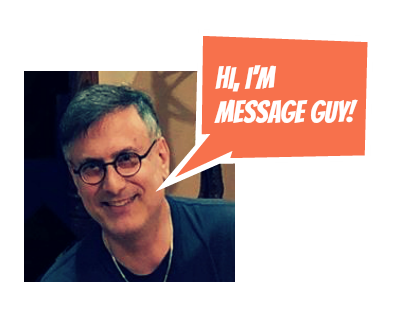 Kevin, the "Message Guy" who writes the birthday wishes, quotes, poems, toasts and speeches on BirthdayMessages.net, has been a content writer since 1993. In 2012, Kevin created this site to share the incredible power of words with birthday well-wishers everywhere.

Can't Find
What You Need?
Follow on FeedBurner
By  Kevin (aka "Message Guy")
Copyright © 2013-2022
BirthdayMessages.net.
All rights reserved. 
All trademarks and service marks
are the property of their
respective owners.
The copyrights of all birthday
messages on this website
belong to the individual authors.
Site 
Powered By
Solo Build It (SBI)
Build Your Own Website