Mom Birthday Wishes
---
Looking for mom birthday wishes that will make your mother feel incredibly special? Well, you've just found them.
The birthday messages on this page are 100% mom-approved (by my mother and my wife, the fantastic mother of my son and daughter). Why the approval? It comes down to two things: love and gratitude. 
Birthday wishes with just the right balance of love and gratitude are the ideal way to celebrate your mom's special day, the same mom who has raised you from the first second you arrived on this planet. I think that deserves an "I Love You" and/or "Thank You" on her birthday. If you agree, start your search for mom birthday greetings right below.
| | | |
| --- | --- | --- |
| A wonderful mother like you deserves to celebrate her special day in the grandest-possible way. It's just grand that we can celebrate it together. Happy birthday, Mom! | There's no one in my life that's as loving, supportive and protective as you. You're my source of everything wonderful. Happy birthday, Mom! | With a mom like you, I can do no wrong. I can only be my best. You inspire me. I love you. Happy birthday, Mom! |

Quick Links
| | | |
| --- | --- | --- |
| | Every time I think about you, I think about a woman who has risen above the trials and tribulations of life to become a real example of greatness. Happy birthday to an incredible mom and an even more incredible person. | You're the best Mom in the world in so many ways. If I told you why, I'd end up with a list longer than Santa's. So I will tell you the main reason: You're the best Mom in the world! Happy birthday, Mom! |
See everyone's favorite birthday messages
| | | |
| --- | --- | --- |
| You never raised your voice at me. You were always sweet to me. Your patience is definitely a virtue and, if I do say so myself, I turned out virtually okay. Happy birthday to the world's best mother! | You've always believed in me and my dreams. You have always been my rock and I will always need you in my life. And I will always be there for you. Happy birthday, Mom! | I can proudly say that you're the best mother in the world. And I want to make sure that this year's birthday is the best ever. Happy birthday, Mom! |
Still looking for a winner?
Here are plenty of winning mom birthday wishes...
| | | |
| --- | --- | --- |
| There are not enough words in this world to express you how much I care about you. So let me show you what I want to really say by making this birthday the best of all. Happy birthday to the best mother ever! | A simple smile from you is enough to make my day. I'm smiling as I write these words because I know you'll smile when you read them. Happy birthday, Mom! | Nobody is as fortunate as me. You are not only the best mother anywhere but also a very good friend I can confide my deepest secrets. A friend I respect. A friend that will never let me down. Happy birthday, Mom! |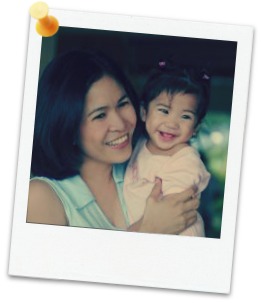 | | | |
| --- | --- | --- |
| With your love and guidance, you've made me richer than all the money in the world could ever do. Now I would like to return the favor. Let me take care of you. Happy birthday, Mom! | Happy birthday, Mom! Thank you for inspiring me to be a kind and loving person. Everything I am I owe to you. You are my guiding light. Whenever you shine your precious light upon me, everything just feels right. | No matter how rich or famous I become or how far I go in life, I will always be forever grateful to you, because you made it all possible. Happy birthday, Mom! |
Top of Mom Birthday Wishes
| | | |
| --- | --- | --- |
| Happy birthday, Mom! You've turned me into someone who can make all your dreams come true. That's the least I can do for someone who gave me life and made my life what it is today — just beautiful. | I know I'm not perfect but you think I am, and that's all I need to see me through life's ups and downs. You love me unconditionally. I don't think there's a luckier son or daughter anywhere. Happy birthday, Mom! | I hope I can be half the person you are — which would make me twice as tough, caring, patient, gentle, loving and inspirational as anyone I know! You're simply amazing! Happy birthday, Mom! |
---
---
Message Guy
Creator of this site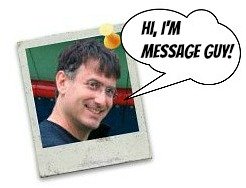 Meet the veteran writer behind every birthday message here
---
---
Check out these
popular pages
CAN'T FIND WHAT YOU NEED?
SEARCH HERE
---
Like this page?


Help me get the message out

Follow this site

 


on Facebook



Be the first to see what's new