Mom Birthday Wishes

---
Sending simple mom birthday wishes to your mother is simply not enough. Birthday messages for mothers should be incredibly touching. They should celebrate your mother and all that she has done for you and your entire family.
One of the best ways to mark your Mom's special day is with a heartfelt, original birthday greeting that shows how much you care about her and, most importantly, how much you appreciate what she's done for you since your birthday (the first day she laid eyes on you in the hospital).
That's exactly the kind of birthday verses we have on this page.

| | | |
| --- | --- | --- |
| Happy birthday, Mom! I hope my children, your grandchildren and your great-grandchildren will inherit your warmth, joy and unconditional love for family. What an incredible legacy to leave your loved ones.   | Everyone often asks me the secret of my success in life. I point to you and tell them that you have always been there to show me the correct path. I'm so glad we've been able to walk, side by side, along life's trails. Happy birthday to my special Mom! | Your faith, trust and confidence in me have made me the best that I can ever be. I owe all my success to you, Mom. If you hadn't been there for me, I wouldn't be who I'm today. Happy birthday! |

Quick Links
| | | |
| --- | --- | --- |
| | Happy birthday to a truly unique mother who has found her way in this world...without even a glance at Cosmopolitan or Vogue.  | As always, I want to make your birthday as wonderful and loving as you.  You really don't know how much I love you, Mom. Happy birthday! |
See everyone's favorite birthday messages
| | | |
| --- | --- | --- |
| I have everything I need to live a happy life. I have a mother like you, someone who loves me just the way I am. My only wish for you is good health for many years to come, so I will have more time to show you how much I care and love you. Happy birthday, Mom! | No one deserves a break more than you. So allow me to shower you with lots of love and a nice meal on your birthday. It's your special day, after all. Happy birthday to the most amazing mom around! | Happy birthday, Mom! I would love to make all your dreams come true but I know you would want me to give myself everything I want to get for you. You're so selfless. I've only known unselfish love from you. So I give you my unconditional love in return.  |
Require more samples?


Look at even more mom birthday wishes below...
More mom birthday wishes to make your mother smile, maybe even tear up...
| | | |
| --- | --- | --- |
| I may not always tell you I love you but I do, and very much so. Because it's your special day, I wanted you to know and, most of all, I want to celebrate you, my darling Mom. Happy birthday! | When I was young, everybody told me I would be average. Not you. Thanks to your love, trust and guidance, I've reached heights I never could have imagined. I hope I've made you proud of me. Happy birthday, Mom! | We are not only celebrating you in a big way because it's your special day. It's also because you are the best mother in the world. Happy birthday, Mom! |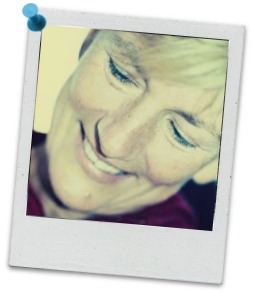 | | | |
| --- | --- | --- |
| | For some people, it's not so easy to love or care about anyone. But it's easy for me because you showed me how. I love you. Happy birthday, Mom! | |
| | | |
| --- | --- | --- |
| Whenever I feel like everyone is ganging up on me, I know that I can carry the weight of the world on my shoulders, because I have your shoulder to cry and lean on. You're my greatest source of strength. Happy birthday, Mom! | I consider myself lucky because I have a loving mother like you. I want for nothing in the parent department. If every mother was like you, this world would be full of love and peace. Happy birthday, Mom! | I must have done something right in one of my past lives because I have you for my mom in this life. Happy birthday to the best soul in the world! |
Top of Mom Birthday Wishes
| | | |
| --- | --- | --- |
| My day is only complete when I can see or speak to you. It's just not the same when I don't. Happy birthday! May we have many more years of phone calls ahead of us! | If I could buy you more time, I would. I would do whatever it took to show you how much I appreciate everything you've done to make me what I am today. You are the world's best Mom. Happy birthday! | With every smile you've given me, every tear you've shed for me and every hug I've gotten from you, you've shown me what love can do. For all those times, thank you. Now you can count on me, too! Happy birthday, Mom!  |
---
<<Previous     1    2    3    4    5
---
Message Guy
Creator of this site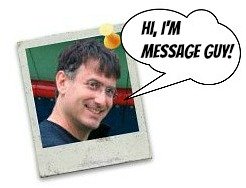 Meet the veteran writer behind every birthday message here
---
---
Check out these
popular pages
CAN'T FIND WHAT YOU NEED?
SEARCH HERE
---
Like this page?


Help me get the message out

Follow this site

 


on Facebook



Be the first to see what's new